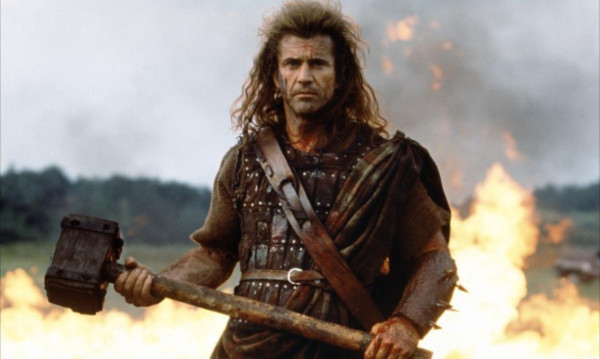 Braveheart actor Mel Gibson has revealed how he perfected his Scottish accent over dinner with Sir Sean Connery.
The Mad Max star said the 007 legend's pronunciation of "goulash" helped enormously with his portrayal of freedom fighter William Wallace in the film Braveheart.
Critics panned Gibson's less than authentic accent when the move was first released 20 years ago this summer.
But Gibson, 58, revealed his portrayal of Scotland's most famous patriot could have been even worse without the help of his friend, Edinburgh-born Sir Sean, 83, pictured right.
"I had dinner with Sean one time and Hungarian goulash was on the menu," said Mel. "To hear Sean actually utter a word like 'goulash' is a lesson in itself. You just pick up the accent from the people you're talking to and hearing and he helped me perfect my Scots accent."
Gibson, who has dual Irish-EU citizenship through his mother, Anne Riley, revealed he still carries a fond affection for the Highlands where he part-shot the iconic movie.
During film-making he wore the traditional tartan of the Wallace clan for six weeks in "distinctive and beautiful" Fort William, followed by 14 more in Ireland.
The film, which won five Oscars, was about Wallace's battles against the English to free Scotland, also saw descendants of Wallace take part in the filming of the set-piece battle scenes.
He said: "We drilled the Wallace guys who played extras with the stunt crew to be really safe and they all co-operated.
"They wear kilts and they're into the full tradition.
"Before every take of a battle I'd go, 'remember the 'S' word'. What's the 'S' word? And they'd all reply 'safety'. I said if anybody got hurt I'd kill 'em!"
The battle scenes were incredibly complex to capture.
It took six weeks to stage the Battle of Stirling Bridge, revealed Gibson, who moved from the US to Australia when he was 12.
"You have to tell a story and keep it moving and not drag it out," he said. "But we extracted things from the filming and it enabled us to get it down to two hours and 48 minutes then Braveheart really sang as a movie."
Stars of the film attended a special screening at Edinburgh's Dominion Cinema to mark its 20th anniversary earlier this week.
The event attended by Braveheart stars Brian Cox and Angus Macfadyen, 50 also coincided with the 700th anniversary of the Battle of Bannockburn.
Dundonian Cox, 68, who was sporting a Yes campaign badge, said: "Braveheart was just a movie but this referendum is the real deal; it's about democracy. It's a once-in-a-lifetime opportunity for Scotland to take its place in the world."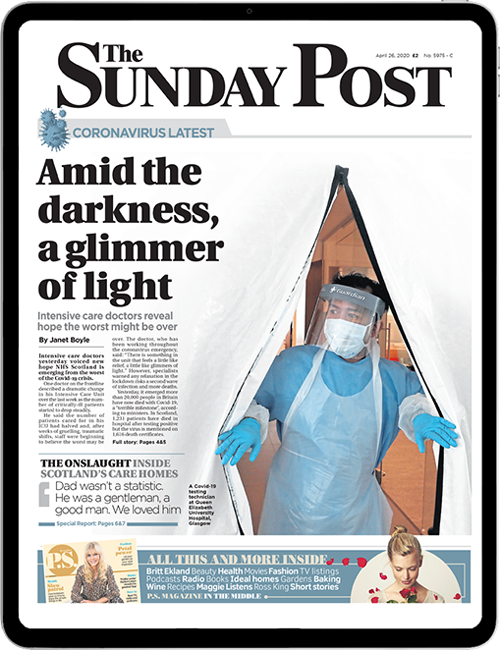 Enjoy the convenience of having The Sunday Post delivered as a digital ePaper straight to your smartphone, tablet or computer.
Subscribe for only £5.49 a month and enjoy all the benefits of the printed paper as a digital replica.
Subscribe