The Scottish Government has been accused of failing the country's mesh implant survivors after a leading expert was left unable to come to treat Scots.
During the 2019 general election campaign an agreement was made to bring Dr Dionysios Veronikis to Scotland to treat mesh survivors – apparently with a personal pledge from First Minister Nicola Sturgeon.
However the doctor has told a national newspaper he thought there was no serious intention to bring him here and has had to withdraw from the process of gaining accreditation.
Dr Veronikis told the Sunday Post: "After 18 months of trying to come to an agreement with the Scottish Government to get me the contract I needed to complete the GMC accreditation I need to work there, I am no further forward.
"In the circumstances, I have had to reluctantly withdraw as it is the most transparent thing to do for the mesh-injured women who were waiting to see me in Scotland.
"Without definitive dates it is difficult for me to manage international patient travel, and continually having to juggle my schedules is not something I'm prepared to do."
The report also suggests the Scottish Government said arrangements were halted due to the coronavirus pandemic.
However Lothian MSP Neil Findlay has also criticised the decision.
He said: "The Scottish Government and the First Minister have once again failed Scottish mesh survivors.
"Nicola Sturgeon gave a personal commitment at a meeting of mesh survivors during the general election to do all she could to bring Dr Veronikis to Scotland to carry out full mesh removal procedures on Scottish women who are desperate for his help.
"Since full mesh removals are not available here many saw this as their last chance to have this poison removed from their body.
"Dr Veronikis made the generous offer to come over a year ago but prevarication, delay and the downright obstruction by senior officials and medics with a vested interest in blocking him coming to Scotland has meant there has been zero progress.
"This a devastating blow to many women who were given hope of an improved quality of life by the prospect of having mesh removed in full; given the repeated failures in their handling of the whole mesh scandal the Scottish Government must recognise its appalling failures and now follow the Government of Canada which it appears will be funding patients to go the US for this life transforming surgery.
"There is a moral duty on the SNP government to follow Canada's lead."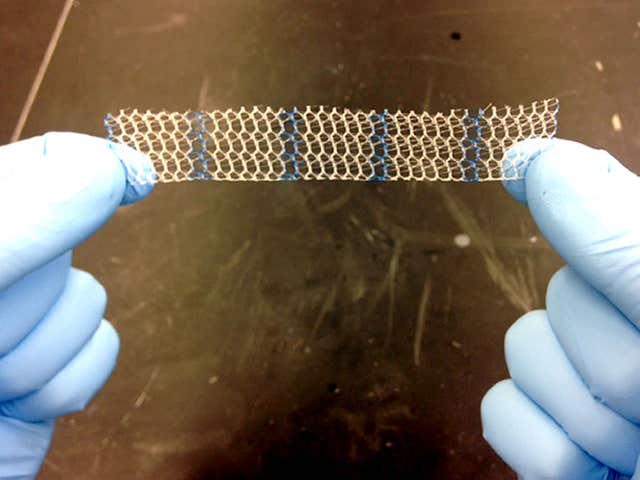 However, a Scottish Government spokeswoman responded to the report, saying: "We have not received any correspondence from Dr Veronikis to say he has withdrawn his offer to come to Scotland.
"The Scottish Government, including the office of the chief medical officer, has undertaken extensive action to enable this to happen as soon as possible.
"The former chief medical officer wrote to Dr Veronikis in February stating NHS Scotland would be pleased to offer him a contract of employment subject to the standard regulatory and patient safety related requirements that apply to any visiting clinician – that remains the case.
"Dr Veronikis was invited to Scotland in the spring and was provided with a proposed schedule that would have allowed him to experience and observe the operating environment including theatre list, pre and post-operative processes, the use of multi-disciplinary teams, and consent processes.
"Clearly the global Covid-19 pandemic, with its massive impact on health services and travel, has prevented this from be able to be taken forward at this time.
"However, we would wish it to take place as soon as it was possible to safely happen."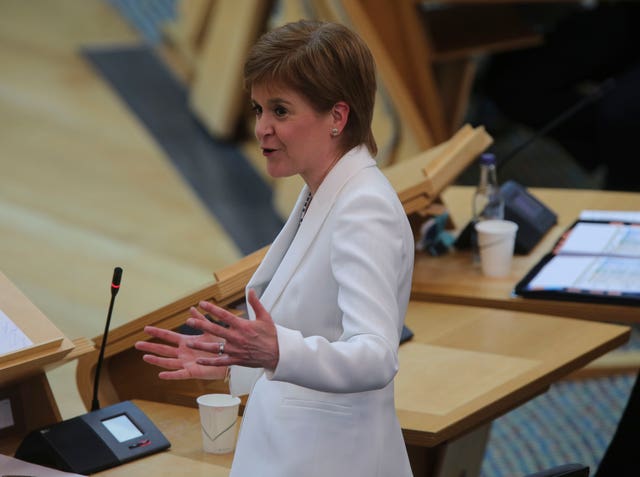 She added: "The First Minister and Health Secretary remain absolutely determined to do everything possible to ensure that all women affected by transvaginal mesh problems get the treatment and the care that they need.
"The Scottish Government has taken decisive action, including establishing a Complex Pelvic Mesh Removal Service, and a Case Record Review.
"In addition, a £1 million fund has been created to help support women with transvaginal mesh complications.
"The scheme, which will be run by NHS National Services Scotland, will open for applications at the start of July and run until the end of June next year."