A MUM has told how she took part in a nerve-racking race to the other side of the world – to give her sister the gift of life.
Lorraine Hussain flew 10,000 miles from Scotland to Australia after learning she was the only viable stem cell match for Michelle Nelson, who was battling leukaemia.
The 53-year-old had been warned by doctors Michelle would probably die within days if she didn't make the mercy dash.
"I was told it was down to me and I willingly agreed," Lorraine recalled from her home in Newton Mearns, near Glasgow.
"I felt I was carrying my sister's only hope of survival in me and nothing could happen to stop this."
Sales rep Michelle – who emigrated to Australia with children, Craig, 22, and Natasha, 18, eight years ago – first developed symptoms associated with leukaemia last September.
She thought she'd pulled a muscle turning around while reversing her car.
But it became so unbearable that a week later she made an appointment with her GP in Miami, Queensland, where she lives.
A blood sample was taken but Michelle still didn't think there was anything seriously wrong.
After receiving the results Michelle's doctor called and urged her to make her way to the surgery as quickly as possible.
She was then rushed to the Gold Coast University Hospital where a specialist diagnosed her with an aggressive form of blood cancer.
He said: "There is no good way to tell you, but you have acute myeloid leukaemia. If you had gone undiagnosed you would have died within a week."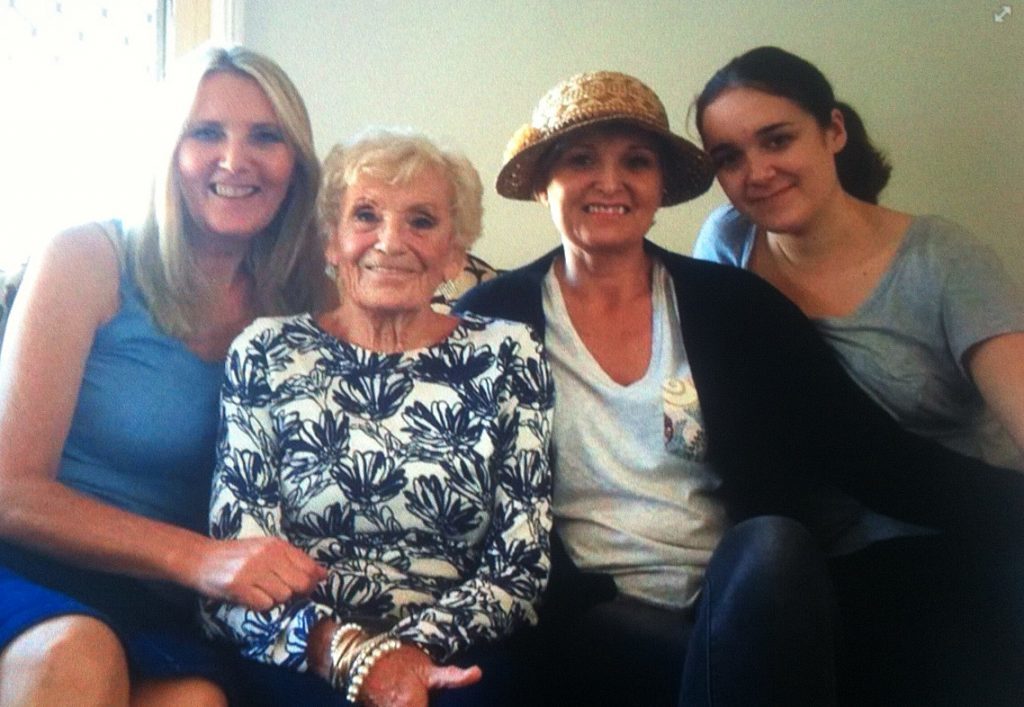 Lorraine's daughter Farrah, 22, a medical student at the University of St Andrews, broke the news of her aunt's condition to Lorraine.
"When Farrah turned up I knew something had happened but I could never have guessed how bad it was," Lorraine revealed.
"She said: 'Mum, Michelle has leukaemia and it's bad.'
"I was stunned and worried about how we were going to tell my mum and dad.
"As I told her my mum looked drained and said: 'No! Not my girl. Not our lovely Michelle.'
"It was devastating to watch.
"Mum had just survived a battle with a brain tumour and lung cancer five months earlier and we thought we were getting our lives back on track again.
"I flew out with mum two days later to be with Michelle."
When doctors said they could keep Michelle alive with strong doses of chemotherapy, Lorraine and her mum flew home.
But weeks later it emerged her only realistic chance of survival lay with stem cell treatment.
Lorraine and her brothers Michael, 52, who lives in Sydney, and Christopher, 42, who's in London, were tested by doctors to see if they could be stem cell donors.
Only Christopher and Lorraine matched.
But Christopher had been struck down by a flu virus which ruled him out as his immune system needed to be working perfectly – leaving Lorraine as Michelle's last hope.
Lorraine said: "I had heart and other tests and passed healthy enough to donate.
"It was all down to me now. I had to stay 100% healthy to make it possible.
"I drove very cautiously everywhere avoiding any chance of an accident. I also steered clear of anyone with even a cold."
In November transplant coordinators called Lorraine and told her she had to get on a plane straight away as time was running out.
They provided and paid for tickets for the 24-hour journey to Australia, which Lorraine endured worrying she would catch a bug.
"I sat next to a man who sniffed for hours," she said. "I covered my mouth and nose with a scarf, terrified he would ruin the chance to save Michelle."
Despite the encounter, Lorraine arrived healthy and the doctors wasted no time in preparing her for donating.
"Treatment to prepare her to accept the stem cells had robbed her of what little energy she had left," Lorraine added.
"She could barely speak and there was little time to lose."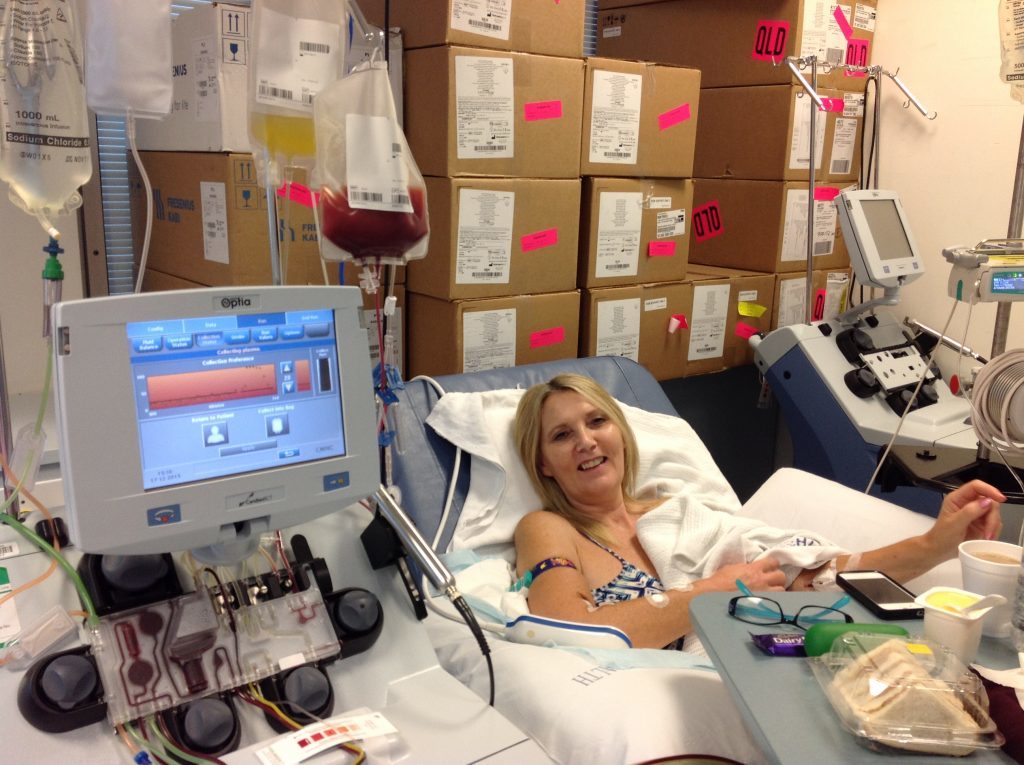 The day after she arrived she underwent a five-day course of injections into her stomach to make her produce stem cells.
"It worked so well I produced four-and-half million when they only needed three million," she said.
"I then spent four hours having blood taken and the stem cells removed.
"I looked at the bag of stem cells which I donated and thought: 'My sister's only chance to live is in there'.
"When the staff infused the stem cells they said that the first 15 minutes were critical.
"I couldn't take my eyes off Michelle as I watched for any sign of complications.
"Her leg twitched but as the minutes ticked by it was obvious all was well.
"I felt hugely relieved."
Last night Michelle, who is making a good recovery and has safely passed the golden "100 days since treatment" window, said she owed her life to her fabulous sister.
Michelle said: "Lorraine has saved my life. She has been wonderful beyond words.
"My family and friends rushed to help me at every turn. Lorraine even first-footed me in hospital as I recovered with a surprise party. All the patients loved it.
"The medical treatment was first class and the Australian Leukaemia Foundation made the whole ordeal easier."
Lorraine added: "I know mum is hugely proud but what else would you do for a lovely sister like Michelle?"
Mum's torture
THE sisters' mum has described Michelle's leukaemia battle as her "worst nightmare", despite facing her own cancer fight.
Mary, 72, of Milngavie, near Glasgow, said:"It was my greatest fear that the children or grandchildren would ever become dangerously ill.
"I always said: 'Please God, don't let anything happen to my child.
"Being 10,000 miles away was torture.
"Throughout it all Michelle was more worried about my husband Mick and me.
"That is to typical of her.
"Her son, Craig, asked me: 'Gran, is mum going to die?'
"I reassured him she wasn't.
"Lorraine has saved her and we are all so proud of her.
"Our family and friends have been so supportive through it all."
Mary has fought lung cancer and a brain tumour.
Treatment replaces cancerous cells
STEM cell transplants are a treatment for some types of cancer such as leukaemia, lymphoma and myeloma.
The cells are very early blood cells in the bone marrow that develop into red or white blood cells or platelets.
Patients often receive high doses of chemotherapy, sometimes with whole body radiotherapy.
This has a good chance of killing the cancer cells but also kills the stem cells in the bone marrow.
Doctors collect stem cells from a patient or a donor and reintroduce them after chemo or radiotherapy.
The stem cell transplant replaces cells the cancer treatment has killed and allows higher doses of treatment.
They are collected from the donor using a drip in each arm in a process that can take up to four hours.
Two simple ways to save someone's life
LORRAINE thinks people should seriously consider donating their stem cells.
The process is a clear life-saver but the UK is woefully short of donors.
Lorraine believes more people should consider joining the matching register set up by the Anthony Nolan charity.
"After saving my lovely sister I felt amazing," said Lorraine.
"I now want to appeal to anyone who is capable of donating anything.
"If you can save a life with stem cells or even a pint of blood, then please do it.
"I'm not anything special. I just couldn't bear to lose her."
You can sign up to the Anthony Nolan register if you're aged between 16 and 30 and in good health.
The charity sends people a "spit kit" in the post so that they can provide a quick and easy saliva sample.
Whenever a patient with blood cancer or a blood disorder needs a stem cell transplant, they search the register, and look for someone who's a genetic match for that patient.
For more information, please visit anthonynolan.org
---
READ MORE
Scots urged to become organ donors to give others a second chance at life
School donor campaign could help Ayesha beat leukaemia and save many more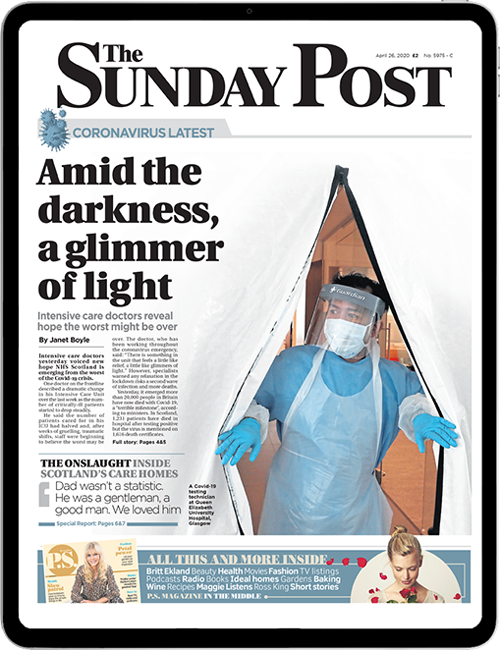 Enjoy the convenience of having The Sunday Post delivered as a digital ePaper straight to your smartphone, tablet or computer.
Subscribe for only £5.49 a month and enjoy all the benefits of the printed paper as a digital replica.
Subscribe