Scotland's human rights landscape presents a "mixed picture" over the last five years, a report by the UK's equality regulator has said.
The Equality and Human Rights Commission (EHRC) report acknowledges advancements in outcomes for young people progressing to further education, employment or training compared to 2016.
However, the Equality and Human Rights Monitor, submitted to the UK Parliament, urges Scottish ministers to make a series of improvements in areas including educational attainment, poverty and access to healthcare.
The report analyses the focus on the nine protected characteristics safeguarded by the Equality Act 2010 and provides an overview of the progress and challenges in key policy areas.
It notes "evidence on progress", with more young people aged 16 to 19 likely to move onto a positive destination in 2022 than they were five years ago – but it said inequalities have "persisted or worsened" in Scotland in some cases.
The educational attainment gap between all pupils and looked after children was highlighted, due to the 50 percentage point difference between the groups, while care-experienced young people were also more than six times more likely to be excluded from education than all other pupils in 2020/21.
And while a greater proportion of disabled people are in employment compared to 2016, the report found they are more likely to earn less and experience worse living standards than their non-disabled counterparts.
Adult and child poverty also increased, while higher rates are experienced by ethnic minorities, Muslims and LGBT adults.
It also reported that health outcomes stagnated or declined for ethnic or religious minorities and members of the LGBT community.
But the report acknowledges than ethnic minority representation in the Scottish Parliament increased and the proportion of women on public boards met the Scottish Government's 50% target between 2019 and 2022.
The report also reflects on "unique challenges" faced in recent years, including Covid-19, Brexit and the economic impact of the Ukraine war.
The recommendations include asking ministers to improve evidence gaps by improving data collection for protected characteristics and calling for national equality outcomes to be set to reduce the attainment gap, improve mental health among young people and socio-economically deprived men, and narrow earning and employment gaps experienced by disabled people.
Dr Lesley Sawers OBE, Scotland commissioner and deputy chair of the EHRC, said the report gave a "comprehensive picture" of the progress made and action needed.
She added: "While some improvements have been achieved since our last report in 2018, the challenges to equality in Scotland remain significant. In key areas such as poverty, health and the educational attainment gap, things have got worse over the last five years.
"Our analysis can help drive improvements in public services to benefit everyone, while further improvements in data collection by protected characteristics will help tackle the unfair disparities that continue to impact the lives of people across Scotland," Dr Sawers added.
Minister for Equalities, Migration and Refugees Emma Roddick said: "The Equality and Human Rights Commission's report sets out the progress the Scottish Government is making towards a fairer Scotland. The report also highlights the challenges that Scotland faces and we will consider these findings.
"Achieving equality is a critical mission for the Scottish Government. This year, and last, we have allocated almost £3 billion to tackle poverty and protect people during the cost-of-living crisis.
"The Scottish Government's approach of treating those in need with both fairness and respect sits in stark contrast with the UK Government's regime of welfare cuts."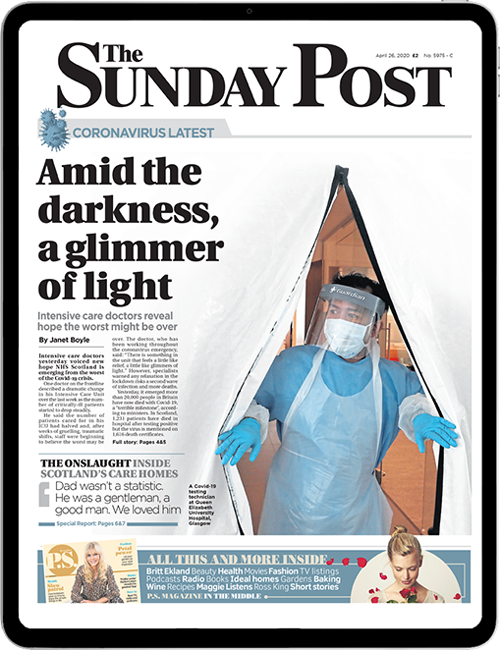 Enjoy the convenience of having The Sunday Post delivered as a digital ePaper straight to your smartphone, tablet or computer.
Subscribe for only £5.49 a month and enjoy all the benefits of the printed paper as a digital replica.
Subscribe