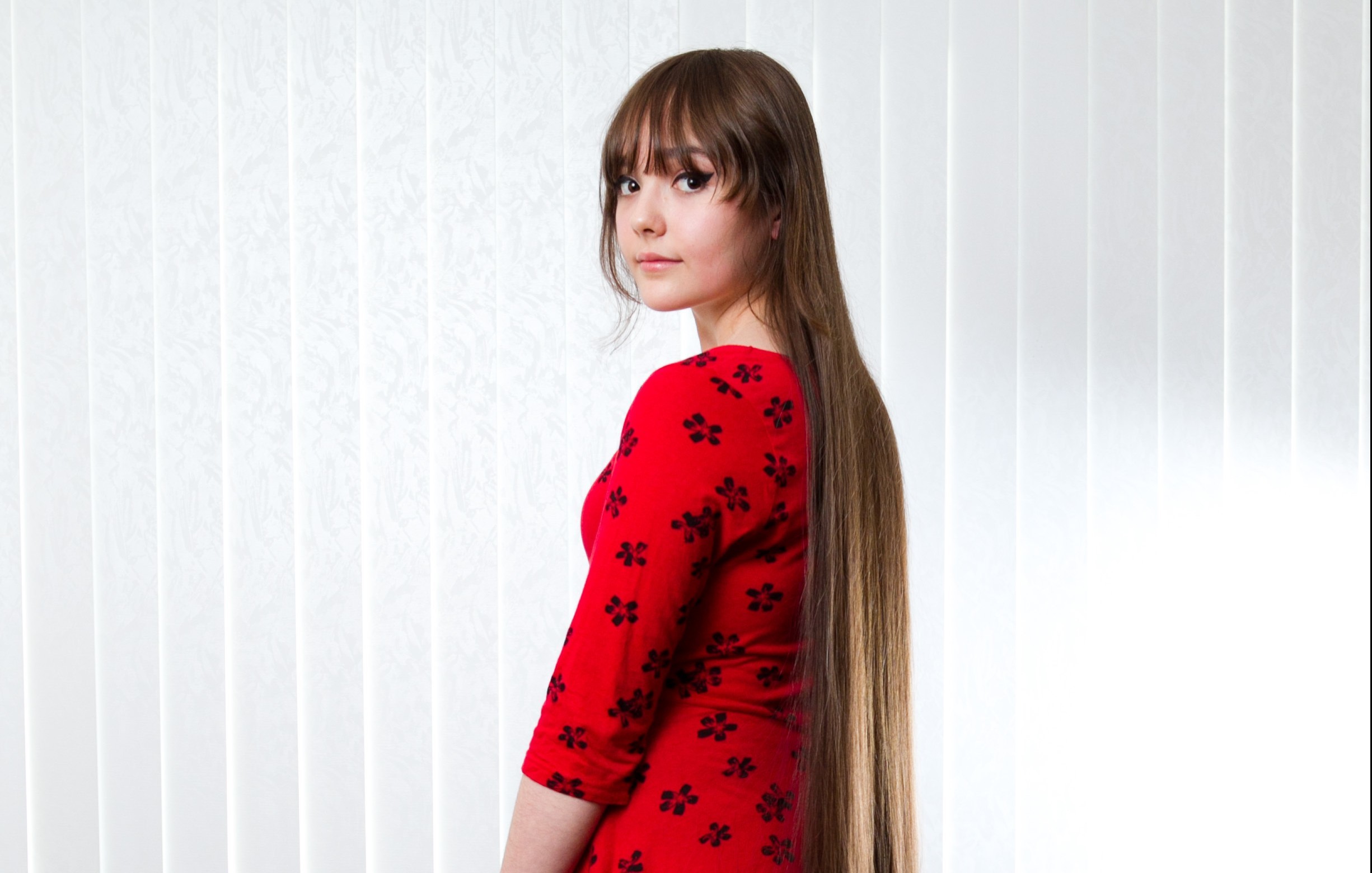 Aaron Fernando, 15, is being home-schooled after nasty jibes about her stunning 4ft 4in locks became too much for her to bear.
But she's determined not to give in to the bullies by trimming her flowing mane.
Aaron, of Saltcoats, Ayrshire, said: "What wee girl doesn't love the fairytale Rapunzel?
"I remember my mum reading it to me saying 'Rapunzel, Rapunzel let down your hair…' never thinking that one day I might be Scotland's answer to Rapunzel.
"I'm only 12 inches taller than my hair. I love having long hair and I have no plans to have it cut."
Aaron's mum, Suzanne, said: "It was jealousy and the fact that her long hair singled her out."
"But she never once thought of chopping it off."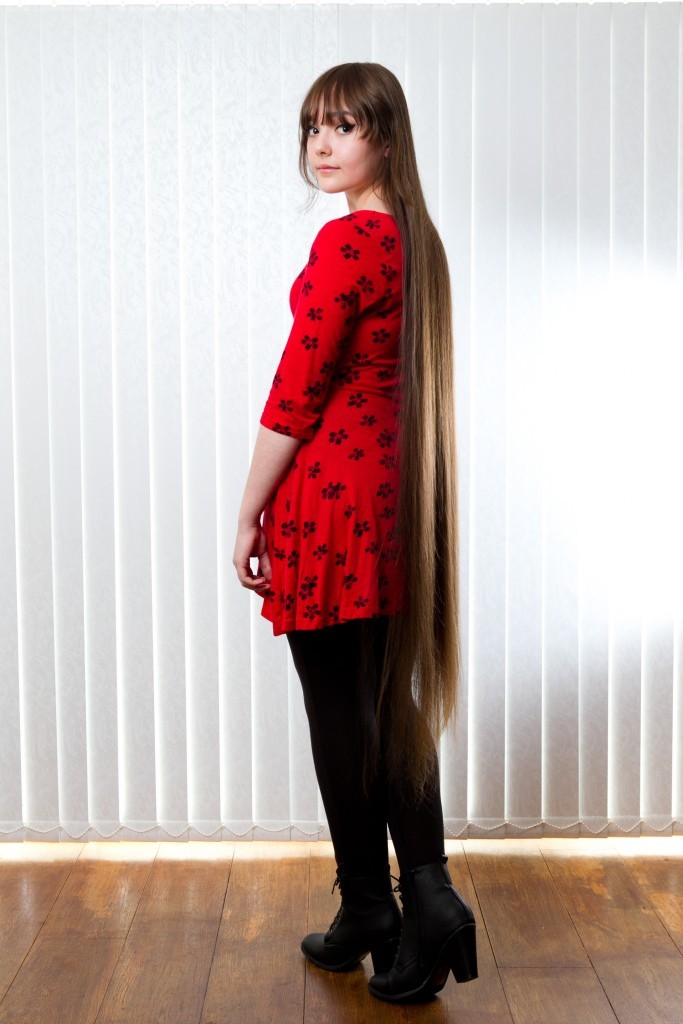 Suzanne, 43, added: "Aaron is home-schooled by qualified tutors because at school – both primary and secondary – she was bullied rotten.
"It became very nasty and I could see my wee girl getting more and more miserable, her self-confidence ebbing away, and I couldn't sit back and do nothing.
"Of course the bullying was reported to the schools but it wasn't getting any better, so we chose to have her schooled at home by qualified tutors, and she has blossomed.
"It wasn't just girls who were giving her a hard time but boys too, and it was getting nastier and nastier."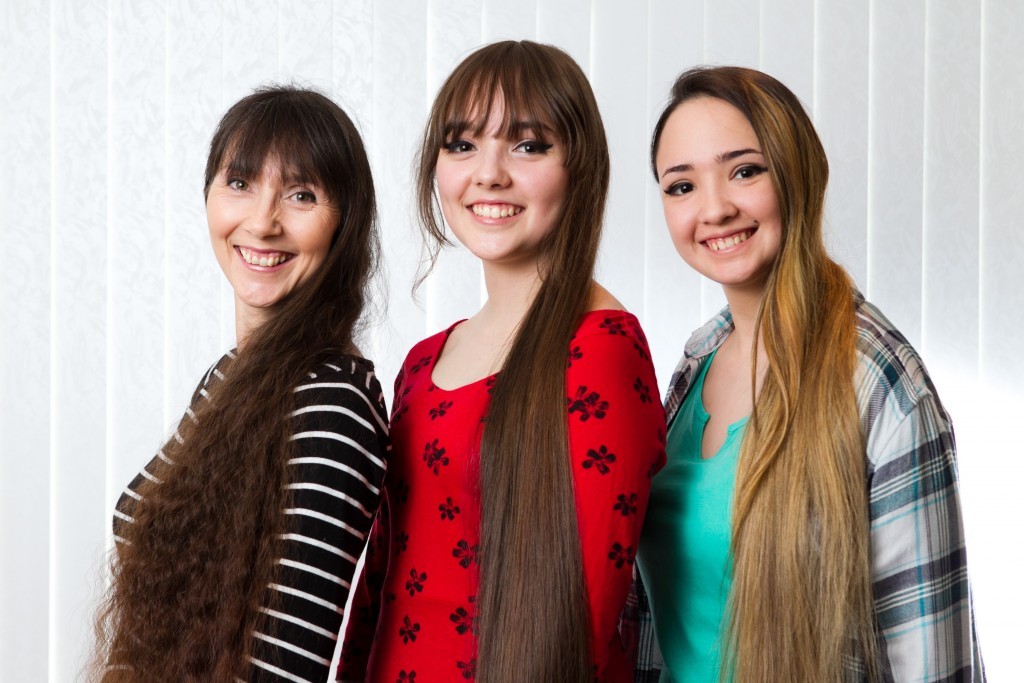 While losing herself in her textbooks, Aaron's hair has grown, and is now nearly down to the floor.
It's so long she finds she has to be careful in windy weather because her hair can whip people in the face.
She loves the idea she might have the longest hair in Scotland and said:  "We've all got long hair in our family, even my dad.
"It can be a pest but the good points outweigh the bad.
"I usually have it tied back in a plait, because if it was left loose in a wind, it whips around like crazy not just lashing my face but anyone standing near me and that can be pretty painful.
"But my hair's not tuggy, I brush it from the bottom up twice a day." Those stray hairs come at a cost, though, as Suzanne admits they get through vacuum cleaners at a rate of knots.
"It clogs up the cleaner and we have to buy a new one every six months," adds mum.
"In the shower the drains are cleaned every day.
"We've also got two dogs, a Labrador and a Patterdale terrier as well as two gerbils, so we're quite a hairy family."
Aaron said: "Having hair as long as mine doesn't hold me back in any way…just like Rapunzel, I love to let my hair down."
A spokesman for North Ayrshire council – where Aaron was schooled – said it "took the issue of bullying extremely seriously".
"Our anti-bullying policy aims to ensure all North Ayrshire schools quickly and effectively deal with incidents of this nature," he said. "Appropriate action and procedures are taken every time any incident of bullying is identified and these were followed during this case.
"However, the family preferred that their daughter was schooled from home.
"We will continue to offer the family as much support as possible to ensure Aaron can achieve her potential."
Last year a shock report revealed two in five Scottish pupils are victims of bullying at school.
But only just over half of them reported it to teachers, the Equality and Human Rights Commission found.
---
Do you have a story for The Sunday Post? If so, call our news team on 0141 567 2812 or email news@sundaypost.com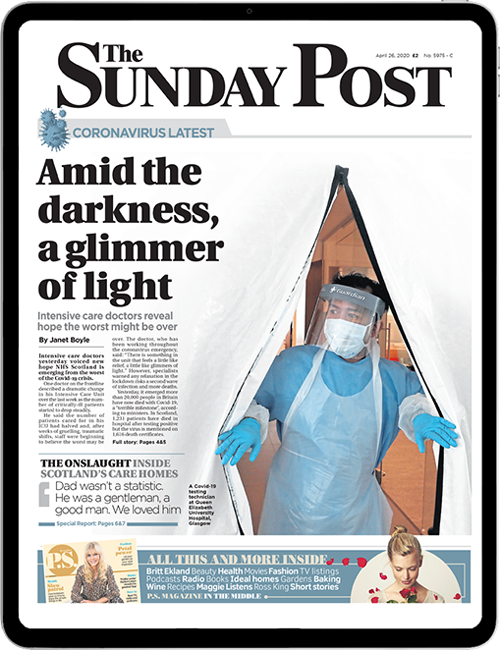 Enjoy the convenience of having The Sunday Post delivered as a digital ePaper straight to your smartphone, tablet or computer.
Subscribe for only £5.49 a month and enjoy all the benefits of the printed paper as a digital replica.
Subscribe