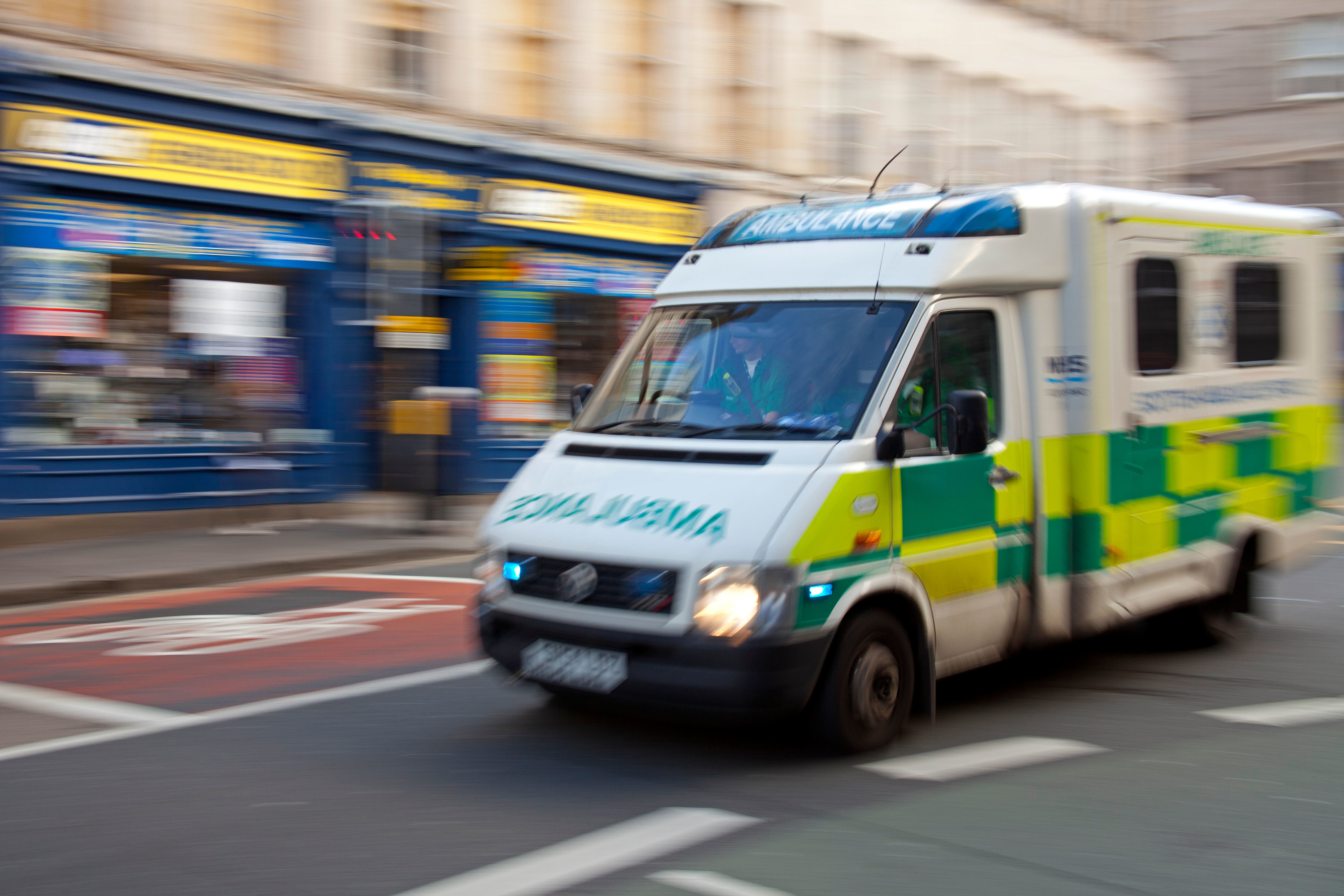 A Sunday Post probe has uncovered evidence which suggests mercy vehicles with long-overdue services and potentially faulty parts are being used on the front line.
In one case paramedics had become so worried about their vehicle they refused to drive it – only for mechanics to find a bolt holding the brakes together was missing.
The shocking claims have been passed to The Sunday Post by worried ambulance service staff.
Last night, Health Secretary Shona Robison ordered an urgent investigation into the allegations and demanded assurances they were being dealt with.
One whistleblower said: "I am really worried someone will be killed, we have got to a critical stage."
The Scottish Ambulance Service is responsible for maintaining its vehicles through a network of in-house garages.
But worried mechanics have claimed they face an ever-expanding backlog of work, which means ambulances and other vehicles are out on the roads, despite services and safety checks being months overdue.
Our reporter was passed documents from a depot in Dundee, which revealed more than 20 vehicles were more than two weeks late for a service or safety inspection last month.
Nine should have been completed in December eight date back to November… and work on three should have been done by as far back as October.
Another 18 vehicles were listed as being overdue their service by up to two weeks.
One worried ambulance service mechanic, who agreed to speak out on the understanding we did not publish his name, said: "We are miles behind on servicing and safety checks on the vehicles.
"The safety checks must be done to set timescales. It's a legal thing, but we're so far behind.
"One of the biggest problems is we can't get the vehicles in as there are no spares for the crews to take."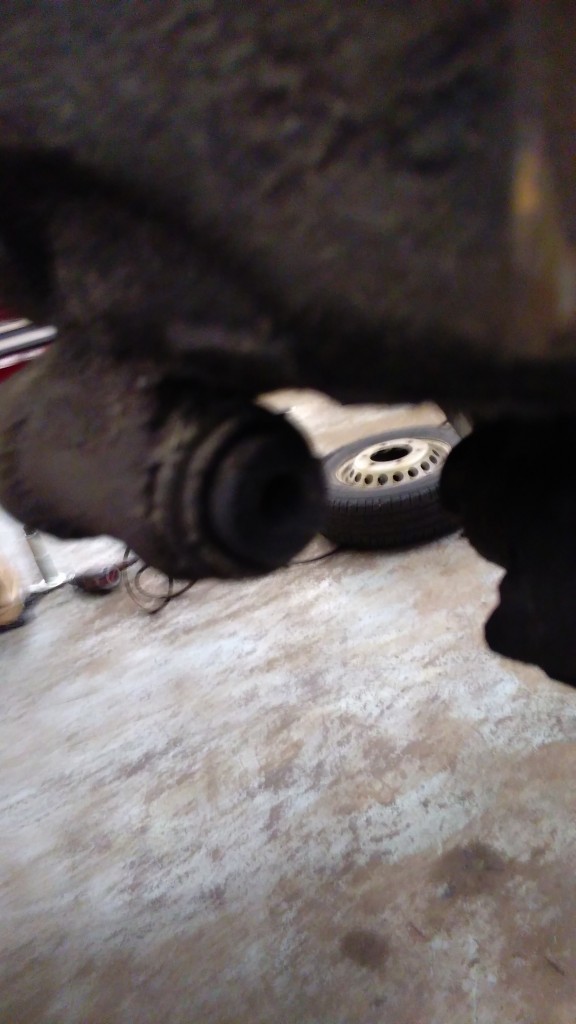 The Sunday Post has also been leaked a document which details claims an ambulance had been used on the frontline even though it had a potentially-lethal brake problem.
It is claimed paramedics complained the brake warning light was illuminated on the dashboard in December, but were told it was nothing serious.
However, the crew also become concerned the handbrake was not holding and, earlier this month, refused to drive it.
When a mechanic examined the brakes, it is claimed he discovered the off-side front brake caliper's lower bolt was missing, which allowed the mechanism to lift dangerously when the brake was pressed.
It means the braking system could have been at risk of failure.
"This could have taken the wheel off or broken the suspension, it's incredibly serious," said our insider.
Karen Leonard, GMB's organiser for the Scottish Ambulance Service, said: "These findings are alarming.
"The Scottish Ambulance Service is putting at risk ambulance crews, patients, members of the public as well as the mechanics themselves."
A Scottish Ambulance Service spokesman insisted the safety of staff and patients "is of the utmost priority".
He also said mercy vehicle safety standards are "significantly higher than those recommended by manufacturers".
However, he added: "Our ambulance teams have been responding to a very high number of calls over the winter, at times in severe weather conditions, and action plans are in place to quickly redress any slippage in preventative vehicle maintenance."
He insisted workshop staffing levels in Dundee are currently above the normal establishment for the area.
He insisted: "The fleet team is rectifying a local issue in the area whereby fleet management system software records are not updating quickly to reflect an accurate depiction of completed maintenance.
"There is a defect reporting system in place across the service which ensures that maintenance issues can be addressed quickly and vehicles returned to operations as soon as possible."
He also confirmed the service had received "a report last week of a problem with brakes on a vehicle in Dundee".
He said the issue "is being investigated and the findings will be acted upon as appropriate".
The Scottish Ambulance Service operates a fleet of around 1,450 vehicles and collectively they cover more than 10 million miles a year.
They are maintained through a network of 15 vehicle maintenance facilities across Scotland and respond to in excess of 740,000 emergencies a year.
Health Secretary Shona Robison said patient and staff safety was of the "utmost importance".
She added: "The Scottish Government recently announced an increase in funding to the Scottish Ambulance Service of
£11.4 million in 2016/17.
"This will aid the service in maintaining and improving its ambulance fleet."
But she warned: "I have made it very clear that if there are any failings in maintenance then these must be addressed as a matter of urgency.
"I have also asked my officials to liaise with the ambulance service to seek reassurance these concerns are being dealt with.
"We value the dedication of our ambulance workers very highly and are determined to continue to support them in their delivery of a high level of patient care for the people of Scotland."
---
READ MORE
Ambulance crisis: Crews late for 1 in 3 life and death cases with service in meltdown
999 call handler's letter reveals staff are at breaking point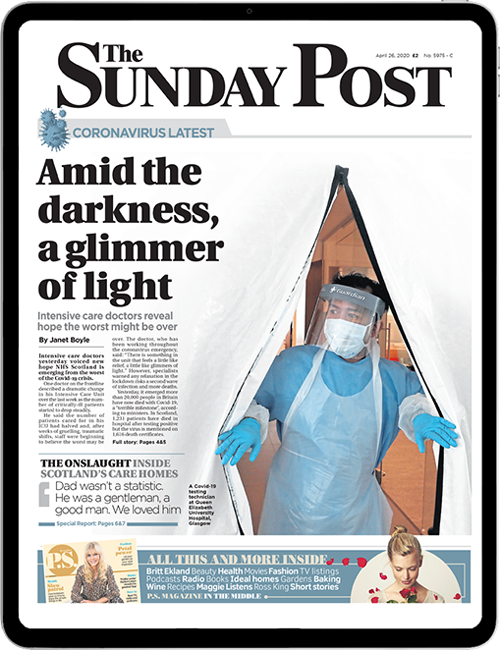 Enjoy the convenience of having The Sunday Post delivered as a digital ePaper straight to your smartphone, tablet or computer.
Subscribe for only £5.49 a month and enjoy all the benefits of the printed paper as a digital replica.
Subscribe