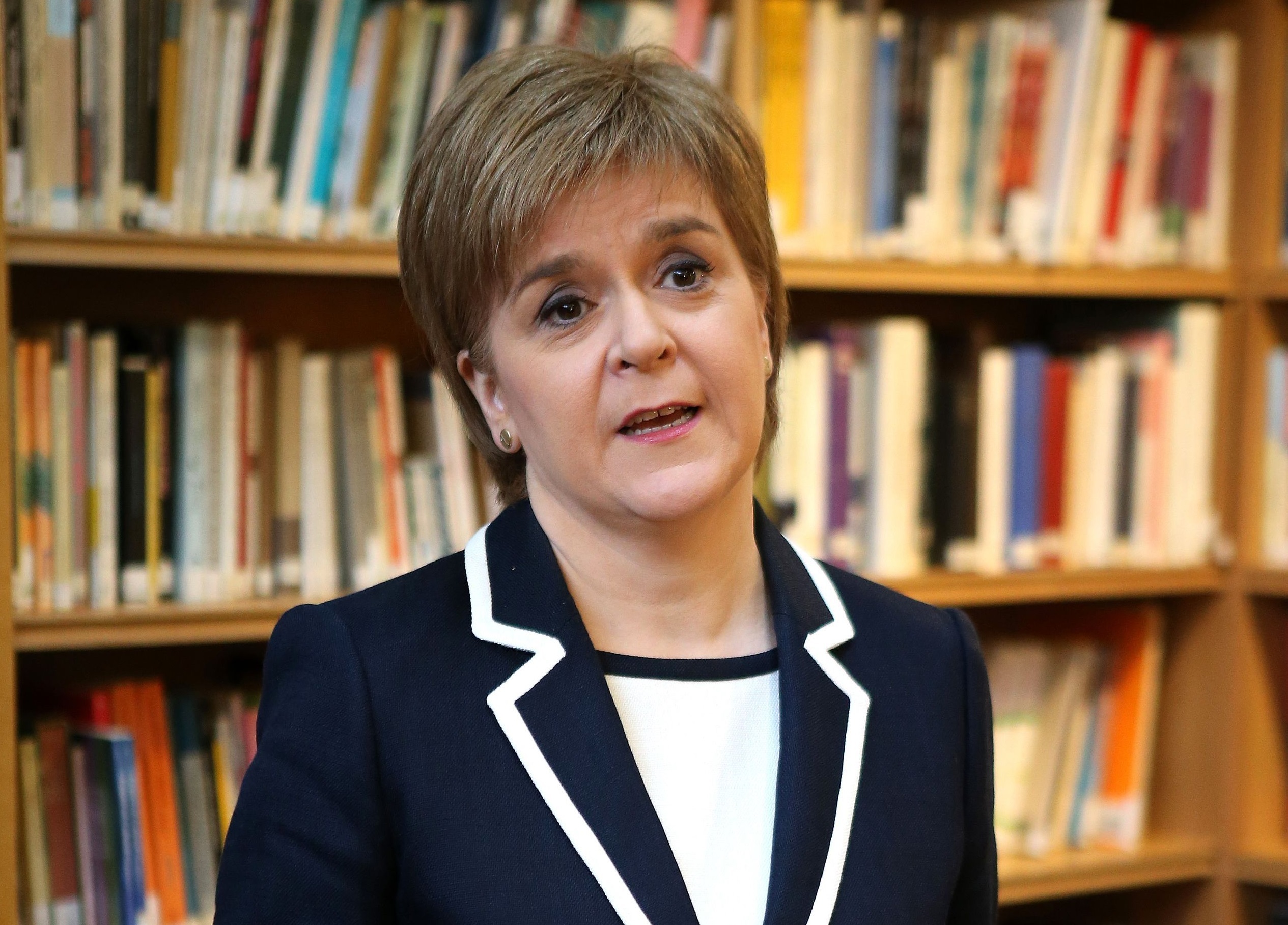 Nicola Sturgeon wants to use Holyrood's new powers over the allowance to ensure older people who are "off-grid" receive it earlier in the year.
The move is designed to combat the cost-of-living crisis for those who rely on expensive oil or bottled gas central heating.
The annual payment to help with heating bills, which varies between £100 and £300, is currently paid in December but the cost of filling oil tanks at that time is at its peak.
As a result, off-grid households are far more likely to be in fuel poverty than those on-grid.
It's hoped paying the allowance much earlier in the year will allow 122,000 households to buy fuel at cheaper prices.
The First Minister has also said she wants to extend winter fuel payments to families with a disabled child.
This will help around 14,000 children at an eventual cost of £5 million a year.
Miss Sturgeon said: "An SNP government will protect winter fuel payments and we will deliver payments that suit the needs of Scotland's pensioners.
"For too long, those who live in rural areas have faced extra costs for using off-grid heating and by the time those households received their winter fuel payment prices would be at a higher winter rate.
"We have argued for early payments to be made for households that are supplied off-grid for years.
"Now the powers are coming to Holyrood we will act quickly to ensure our pensioners get their payments when they can go the furthest.
"We will also help those families with disabled children who often face higher heating costs by extending winter fuel payments to include families with children with severe disabilities."
The winter fuel payment was among a series of benefits devolved to Holyrood under the Scotland Bill and the Scottish Parliament could be set to gain control of it as early as next year.
Some hard-up councils have called on the SNP to means-test the allowance to prevent money going to well-off pensioners.
But the SNP have no plans to change the eligibility criteria while they say the amount paid out will be determined in future Scottish budgets.
A spokesman for Age Scotland gave a cautious welcome to the SNP's proposals but said they shouldn't be at the expense of making houses more energy efficient.
The UK Government's main objection to early winter fuel payments for off-grid homes is that it would be complicated and costly.
---
READ MORE
Kezia Dugdale challenges SNP to match Labour pledge on anti-poverty action