Scotland's Deputy First Minister has said she had to be "pragmatic" to get a deal on a new fiscal framework over the line before the UK Government went into "election mode".
The fiscal framework – which governs the structure of devolved finances – was announced in August, but Shona Robison told MSPs on Tuesday she would have preferred it to have come from a longer process involving more interested parties.
But the Deputy First Minister said a "window of opportunity" opened earlier this year that would allow for the review to take place for changes to be made ahead of next year's budgeting process.
She told MSPs on the Finance and Public Administration Committee: "I understand the concerns expressed by the committee about the process surrounding the review and its timing.
"The Scottish Government's preference had been for a process involving broad stakeholder involvement. However, when a window of opportunity emerged earlier this year to conclude an agreement with the UK Government on changes to the framework, I was mindful of the value of securing borrowing powers ahead of the 2024-25 budget and that we were dealing with a UK Government that was likely to go into election mode soon.
"So within that context I judged that it was appropriate and prudent to conclude a deal when it became possible to do so."
The deal doubled the Scottish Government's annual resource borrowing limit to £600 million, which can be used to mitigate errors in forecasting, while the limit on the amount which can be drawn from the Scotland Reserve was scrapped.
Borrowing and reserve limits, as a result of the deal, will also rise in line with inflation, while the existing per capita model for block grant adjustments – which Ms Robison estimated could be worth as much as £500 million in the coming years to the Scottish Government – has been made permanent.
Committee convener Kenneth Gibson asked if the Scottish Government pushed for more powers over things such as corporation tax or duties on tobacco and alcohol, but Ms Robison said the former chief secretary to the Treasury John Glen was "keen" to conclude negotiations before any personnel change.
"We understood that this was a window of opportunity that may not remain open for very long," the Deputy First Minister said.
"The narrow scope of the review was made very clear, so of course over time we have demanded and requested… additional financial levers, the devolution of further taxes.
"But it was made pretty clear that the scope for a deal was on the very limited scope that was set out."
She added: "There was a judgment to be made of do you then just accept the narrow scope in order to get some tangible gains? Or do you continue to argue for a widening of the scope and my judgment was that what was on the table was limited… and therefore it was prudent to secure the gains in a negotiation on that narrow scope that we've eventually managed to do."
Asked by Mr Gibson if the Scottish Government was presented with a "take-it-or-leave it-type situation", the Deputy First Minister said: "We had to be pragmatic."
In a regularly fraught relationship between the Scottish and UK Governments, Ms Robison also praised Mr Glen – who was moved to Paymaster General in the re-shuffle earlier this month – describing him as an "oasis in a desert", adding that he was "very clear about his objectives and very open and straight about it".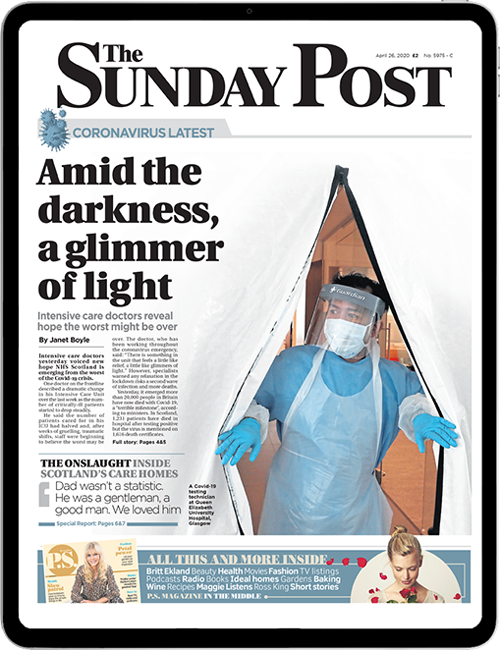 Enjoy the convenience of having The Sunday Post delivered as a digital ePaper straight to your smartphone, tablet or computer.
Subscribe for only £5.49 a month and enjoy all the benefits of the printed paper as a digital replica.
Subscribe