The risks to Scotland's culture sector have increased "enormously" following the 2023/24 budget settlement, MSPs have been warned.
Iain Munro, chief executive of Creative Scotland, previously said the sector faces a "perfect storm" of increased costs and budget cuts.
Following the Scottish Government's proposed budget outlined in December, the arts body will be allocated £64.2 million in the coming financial year – down from £69.3 million in 2022/23.
In evidence to the Scottish Parliament's Constitution, Europe, External Affairs and Culture Committee, Mr Munro said: "I don't think the settlement for 2023/24 has responded to that perfect storm.
"I think the risks to the future of the culture sector as we currently know and understand it have gone up enormously as a result of that budget decision to Creative Scotland."
Mr Munro told MSPs that Creative Scotland is "somewhat unhappily" having to use National Lottery reserves to offset the funding cut to avoid passing the strain on to other areas of the sector.
However, he warned that around a quarter of the 120 regularly funded organisations (RFOs) currently supported face funding risks in the months and years ahead.
He said: "If these cuts are sustained, because the use of National Lottery reserves are a one-off for us, then we will have to be passing that on.
"Unfortunately, what that means is not a happy picture at all. Even under a standstill, which is what we're going to achieve through the use of our reserves in 2023/24, it is still my estimate at the moment that a quarter to a third of the current 120 RFOs are at risk in the months ahead.
"If these cuts endure into the years ahead, and we don't have National Lottery reserves to offset them, it is my estimate that we will probably see no more than 60 organisations out of the 120 RFOs funded."
With inflation and the cost of living factored in, he said the standstill position is "unsustainable", equating to cuts of around 20% before multi-year funding decisions are included.
Committee MSPs previously urged the Scottish Government to consider the culture sector's crisis with "increased urgency".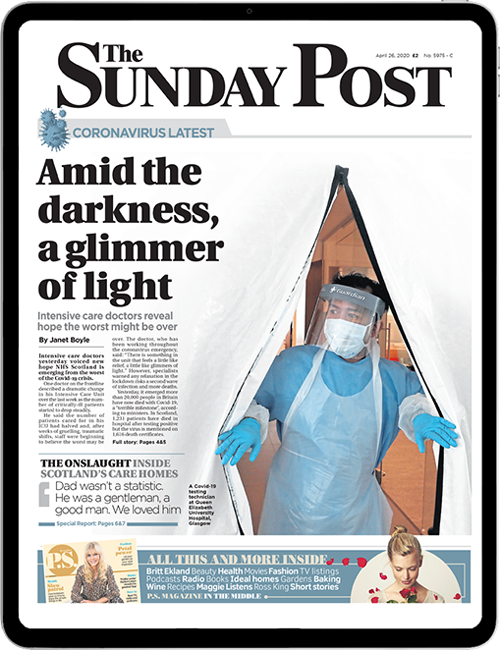 Enjoy the convenience of having The Sunday Post delivered as a digital ePaper straight to your smartphone, tablet or computer.
Subscribe for only £5.49 a month and enjoy all the benefits of the printed paper as a digital replica.
Subscribe