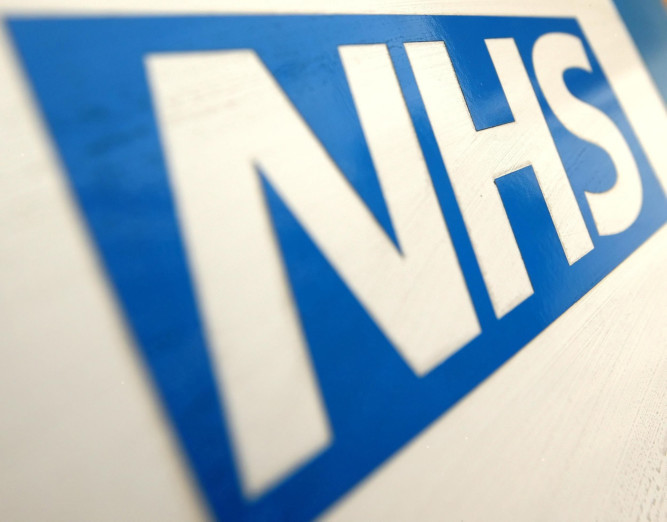 HEALTH boards will need to make "unprecedented savings" this year and there is a risk that some will not be able to balance their budgets, an Audit Scotland report has warned.
Its annual review of the financial performance of the NHS found factors such as rising costs, staffing difficulties and ambitious savings targets are piling pressure on the service.
Boards are also struggling to meet the majority of key national targets in areas such as waiting times, and the major shift in care from hospitals to the community has not happened, Audit Scotland found.
Labour said the report reveals an "utterly staggering" level of mismanagement of the NHS by the Scottish Government, and called for a parliamentary statement on the "failings".
Health Secretary Shona Robison said the SNP administration had made "significant improvements" and has a strategy to change the way services are delivered.
Auditor General Caroline Gardner said there "needs to be a clear and detailed plan for change".
In 2015/16, the total health budget was £12.2 billion, accounting for 40% of the Scottish Government's budget.
Despite a 2.7% rise in real terms from the previous year, Audit Scotland found the funding is not keeping up with growing demand and the needs of an ageing population.
NHS boards are facing increasing costs each year, with, for example, drug expenditure rising by 10% between 2012/13 and 2014/15.
Meanwhile, an ageing workforce and difficulties in recruiting and retaining staff were uncovered.
Spending on temporary staff is putting pressure on boards and their budgets, with a small number of individual consultants being paid more than £400,000 to provide cover for periods of less than a year.
Many boards struggled to achieve financial balance in 2015/16 and had to use short-term measures to break even.
"NHS boards will need to make unprecedented levels of savings in 2016/17 and there is a risk that some will not be able to achieve financial balance," the report states.
Auditors found there have been improvements in some areas, for example in reducing the overall number of bed days from delayed discharges, but overall boards failed to meet seven out of eight key targets.
While the Government has published several strategies for reducing the use of hospitals and supporting more people in the community, most spending is still on hospital and other "institutional-based" care, the report found.
Ms Gardner said: "There are growing pressures on health boards which are struggling to juggle service delivery and progressing major reform whilst also managing considerable financial challenges.
"The Scottish Government has had a policy to shift the balance of care for over a decade but despite multiple strategies for reform, NHS funding has not changed course.
"Before that shift can occur, there needs to be a clear and detailed plan for change, setting out what the future of the NHS looks like, what it will cost to deliver, and the workforce numbers and skills needed to make it a reality."
Responding to the report, Ms Robison said: "Under this Government there have been significant improvements in the performance of the NHS, the safety of patients, overall life expectancy and survival rates for conditions such as heart disease, supported by a real terms increase in spending on our NHS."
She said staffing levels and the health budget are at their highest levels, and highlighted the Government's clinical strategy to shift the balance of care and its workforce plan to ensure adequate staffing for the future.
"These are changes that will help to equip our health service to continue to deliver excellent and safe care for the people of Scotland in the years ahead," she said.
Labour health spokesman Anas Sarwar said: "The scale of mismanagement in our health service revealed by this report is utterly staggering. On every key test the SNP is failing.
"SNP Health Secretary Shona Robison must make an emergency statement to Parliament."
Scottish Conservative health spokesman Donald Cameron said: "This is a damning report, and shows the dire state that our NHS is currently in.
"The SNP need to take responsibility for this and start creating a sustainable NHS that provides the right support and is properly staffed."
Liberal Democrat MSP Alex Cole-Hamilton said: "The Audit Scotland report makes it clear that while SNP ministers talk a good game, they have utterly failed to shift the balance of care and put the NHS on a sustainable footing for the future.
"Scottish Liberal Democrats have demanded that the Health Secretary come to Parliament and explain how the Scottish Government will go about addressing the huge challenges set out in this report."
---
READ MORE
Fears for patient safety as £1 million a day cut from NHS
Shock figures reveal streets too dangerous for ambulance visits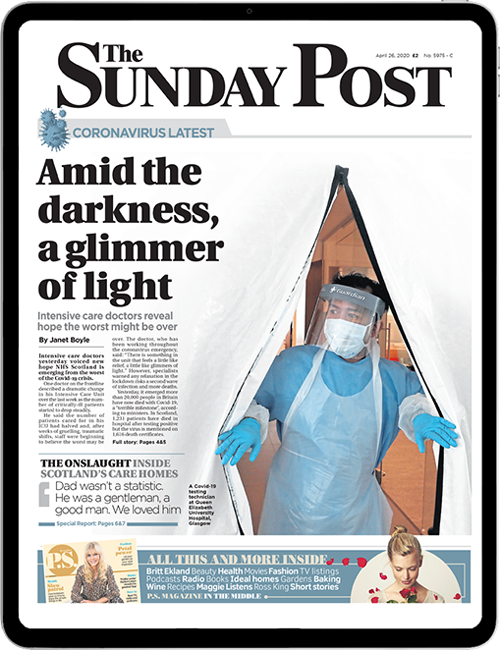 Enjoy the convenience of having The Sunday Post delivered as a digital ePaper straight to your smartphone, tablet or computer.
Subscribe for only £5.49 a month and enjoy all the benefits of the printed paper as a digital replica.
Subscribe