Police Scotland officers and staff have told of hearing racism, sexism and homophobia from their colleagues, a report into the culture of the force has found.
And the review group, set up two years ago, found instances of "poor behaviour being known and seen in plain sight with no action being taken" and that people were being "punished for raising issues or concerns".
The report, set to be discussed at the Scottish Police Authority (SPA) on Thursday, said: "There was a widespread view that while discriminatory attitudes were far from a thing of the past in Police Scotland, there had been a marked shift over the past decade.
"However, our interviews with both key interviewees and divisional staff revealed instances of ongoing discrimination against minoritised communities, including first-hand accounts of racism, sexism, and homophobia."
The findings come in the first of two interim reports this year into the force by the Equality, Diversity, Inclusion and Human Rights Independent Review Group, which was set up by Police Scotland in 2021.
Its final report will be published in 2024.
On Thursday, the SPA will be told of the findings by Robin Iffla, the chairman of the independent review group.
It will come on the same day Police Scotland will reveal to the meeting that thousands more officers and staff will be enlisted onto a mandatory programme to help stamp out offensive banter and so-called canteen culture from the force.
The review into the culture of Police Scotland comes a decade after it was created when the country's eight forces were merged into a single service.
And it also comes as it deals with the ongoing Sheku Bayoh inquiry, which is investigating whether race was a factor in the trainee gas engineer's death in 2015 after he was restrained by police, and after women who worked in the police spoke out about their experiences of misogyny.
The independent review group's report said that there was a "constant stream of news about the Metropolitan Police Service" and that there was a "general acknowledgement that Police Scotland was far from immune from the issues raised".
And, the report said, there was a "degree of scepticism and even outright fear about raising concerns at all, either informally or formally, because it can just lead to the person being moved and the issue being avoided".
It added that people were "punished" for raising the concerns and were "sidelined within teams or moved to a less convenient location".
The 21-page review said: "We also heard of poor behaviour being known and seen in plain sight with no action being taken; a vicious circle of the personnel affected not having the confidence to report concerns, peers not speaking up and managers not taking action, exacerbated where the concern relates to a manager."
Deputy Chief Constable Fiona Taylor said: "As part of our Policing Together programme we are investing to give every police leader the skills and tools they need to build effective teams which live our values and we are improving our knowledge and learning on inclusion.
"Because of policing's position of trust and authority in society we are held to high standards and through rigorous recruitment, vetting, prevention, and conduct measures our vigilance has never been stronger."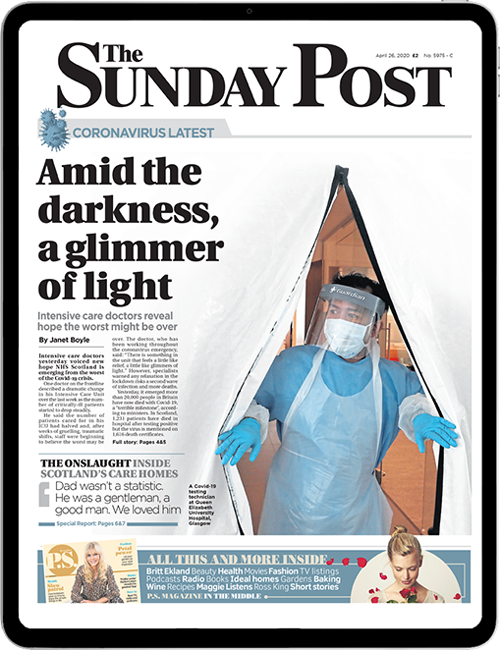 Enjoy the convenience of having The Sunday Post delivered as a digital ePaper straight to your smartphone, tablet or computer.
Subscribe for only £5.49 a month and enjoy all the benefits of the printed paper as a digital replica.
Subscribe