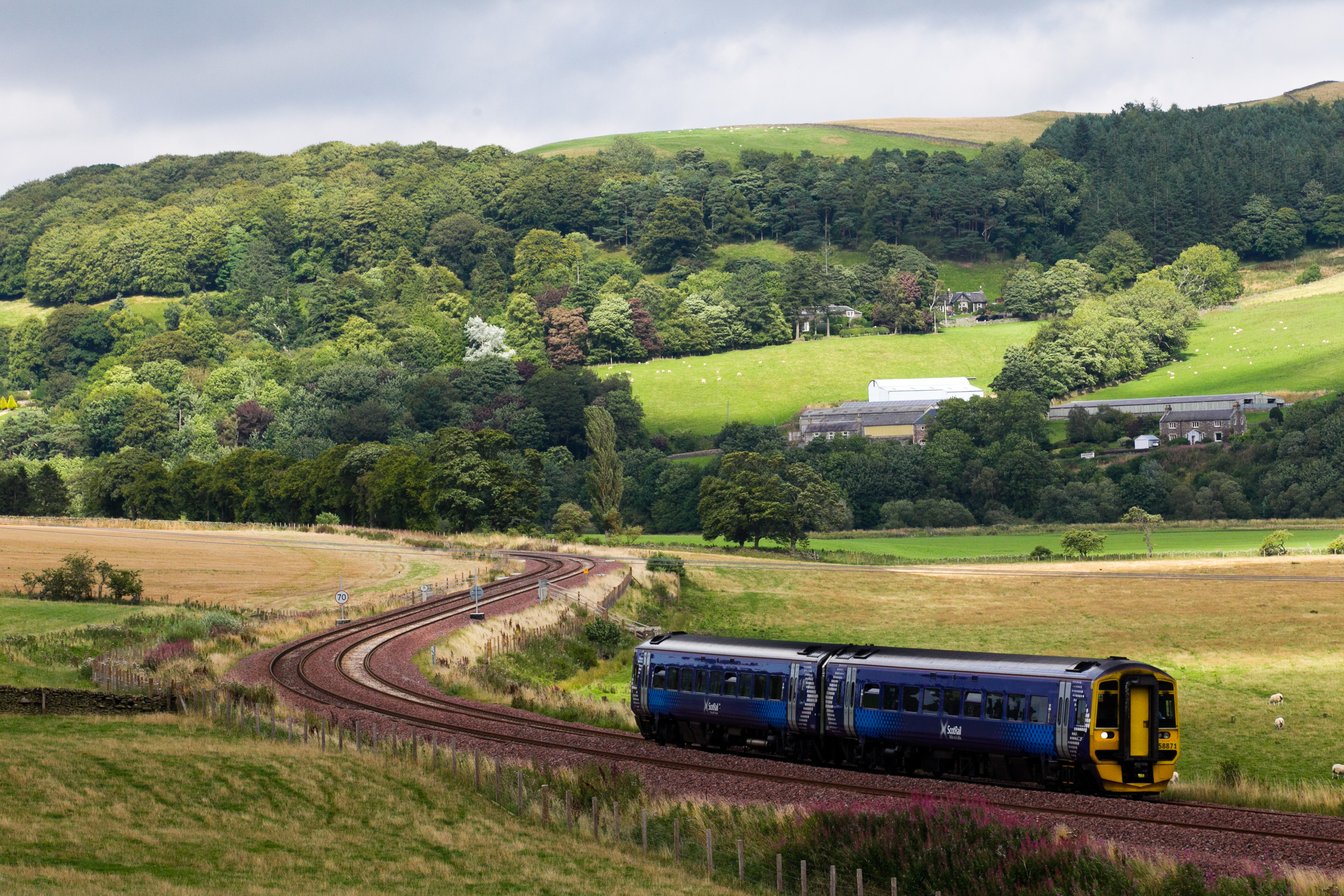 TOMORROW marks the first anniversary of passengers travelling on the Borders Railway.
Full services began the following day and the Queen officially opened the line on September 9, the day she became Britain's longest-reigning monarch.
On Friday, exactly one year on, Transport Minister Humza Yousaf is expected to announce that more than a million passengers have travelled on the line between Edinburgh and Tweedbank.
Opened at a cost of almost £300 million, it put the Borders back on track after almost half a century in the railway wilderness.
But critics say that the railway's first year could have been an even greater success.
David Spaven, who has been running a course on the line at Edinburgh University, said: "If I was writing an end-of-year report I'd say 'Six out of 10 – could do much better'."
And passengers, while still happy to have an alternative to bus or car journeys, have told The Sunday Post of concerns over cancellations and overcrowding.
The 30-mile journey takes just under an hour and the speedier link to the capital has been hailed as bringing a massive business and tourism boom.
Seven new stations have been built, including Galashiels which has a smart new interchange used by 3000 passengers a day for both buses and trains.
Numbers game
Initial passenger numbers exceeded predictions with 694,373 travelling on the line in the first six months compared to the forecast of 568,023.
Tweedbank station had 10 times the number of passengers, 184,000 as opposed to just 19,000. The expectation for Galashiels was just more than 20,000, but almost 105,000 used the station.
However, Shawfair station saw fewer than 10,000 passengers when more than 50,000 were forecast.
"The business case for making this a single track, not a double track, railway was poor," said David, a rail industry consultant who has written a book on the line.
"It was based on really pessimistic traffic forecasts which have been vastly exceeded in the case of the three Borders stations.
"There was ropy analysis which led to the infrastructure being cut back and we're now seeing an unreliable railway."
It's thought that lower than expected passenger numbers at some of the Midlothian stations are due to trains simply not stopping if they've been delayed and need to make up time.
Cancellations
Borders residents agree that there have been problems.
"There has definitely been an impact but it could have been more," said Gem Hunter, who works close by Galashiels station.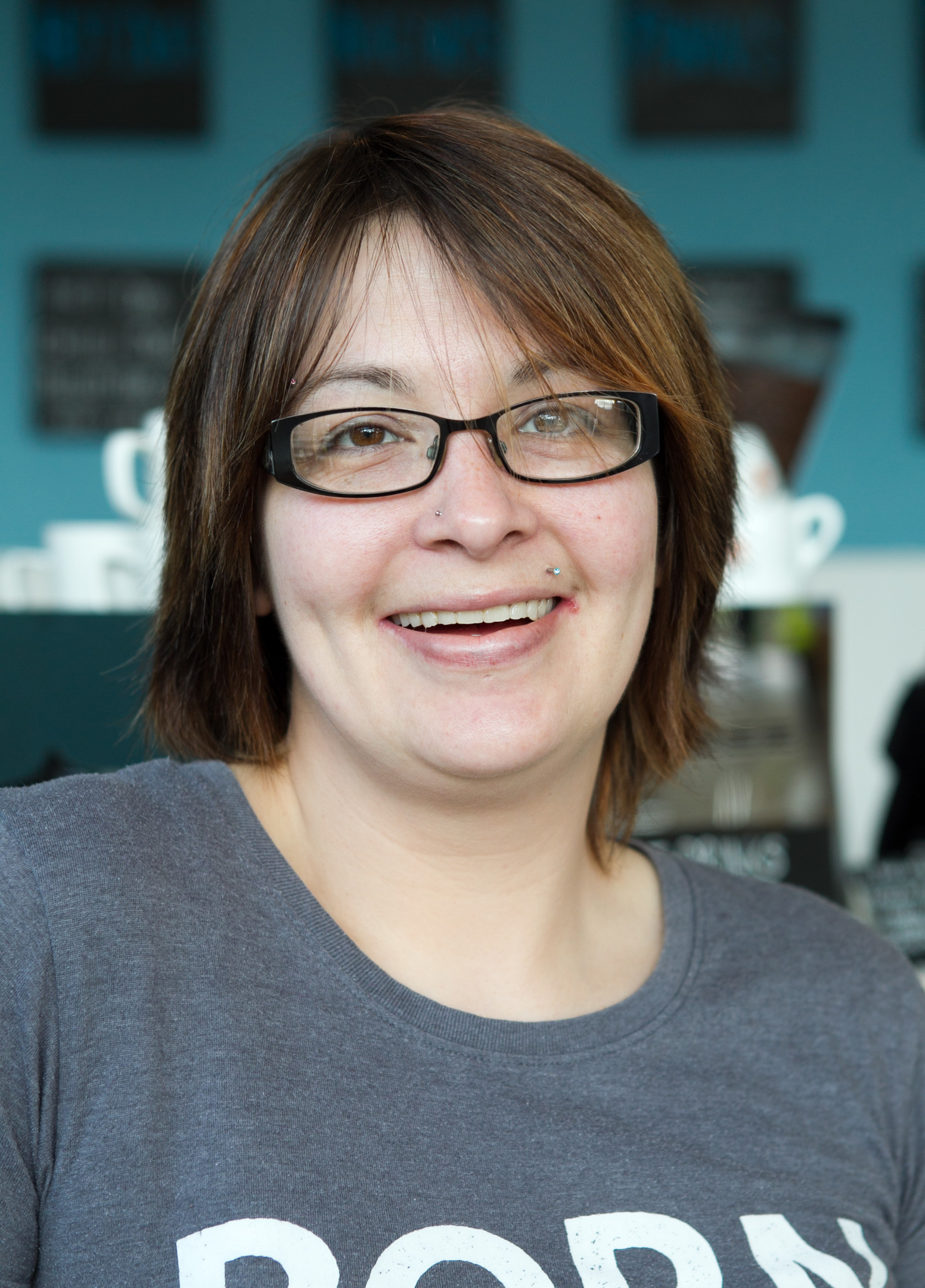 "On Sundays in particular the service can be terrible with far too many cancellations."
Supermarket worker Hayley Grant, 29, no longer has to rely on her partner giving her a lift to the capital for work as she doesn't drive.
But she still says there's room for improvement.
"It's great to have the train but they can get very crowded as there are only two carriages.
"If you're travelling back between four and six in the afternoon, you often have to stand all the way to the Borders."
There have been a number of equipment failures on the line, leading to cancellations.
And the rolling stock has also been blamed for the railway not running as efficiently as had been hoped.
"There have been some pretty poorly performing trains," said David Spaven.
"The Class 158 trains are the least reliable of all the ScotRail trains.
"They have really struggled at times to climb the gradients in the Borders.
"There's something quite badly amiss with the quality of service."
Local links
For many locals, though, the sheer convenience the trains offer has been a blessing.
Irene Turner, 62, from Hawick, says the shorter journey time has opened up the Central Belt.
"I can now get the train up and then on through to Glasgow in about the time it would have taken just to take the bus to Edinburgh."
Chelsea McLaren, 30, from Galashiels, said: "It feels like it's brought us into the 21st Century.
"I love being able to get to Edinburgh for shopping or a night out."
And Richard Crane, 42, has moved back to the Borders from Tayport with wife Jennifer and their two children thanks to the opening of the line.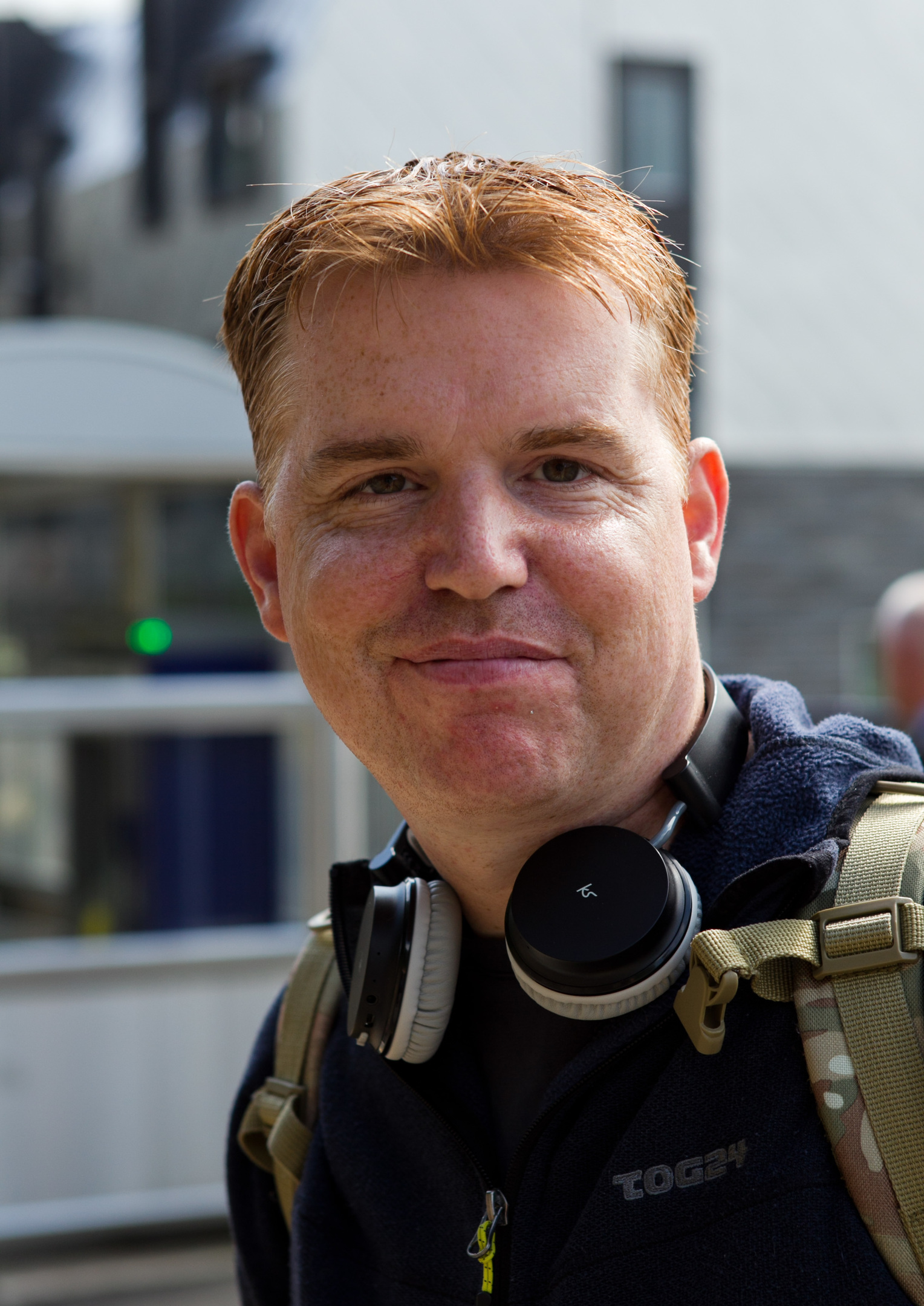 "I followed its progress and as soon as I knew it was definite we looked at property here.
"It's definitely cheaper to live here and commute to my work in Edinburgh than it was before."
Tourist hopes
Local taxi driver John Smith says it can seem like the trains are more used by locals heading to Edinburgh than bringing much-needed tourists into the area.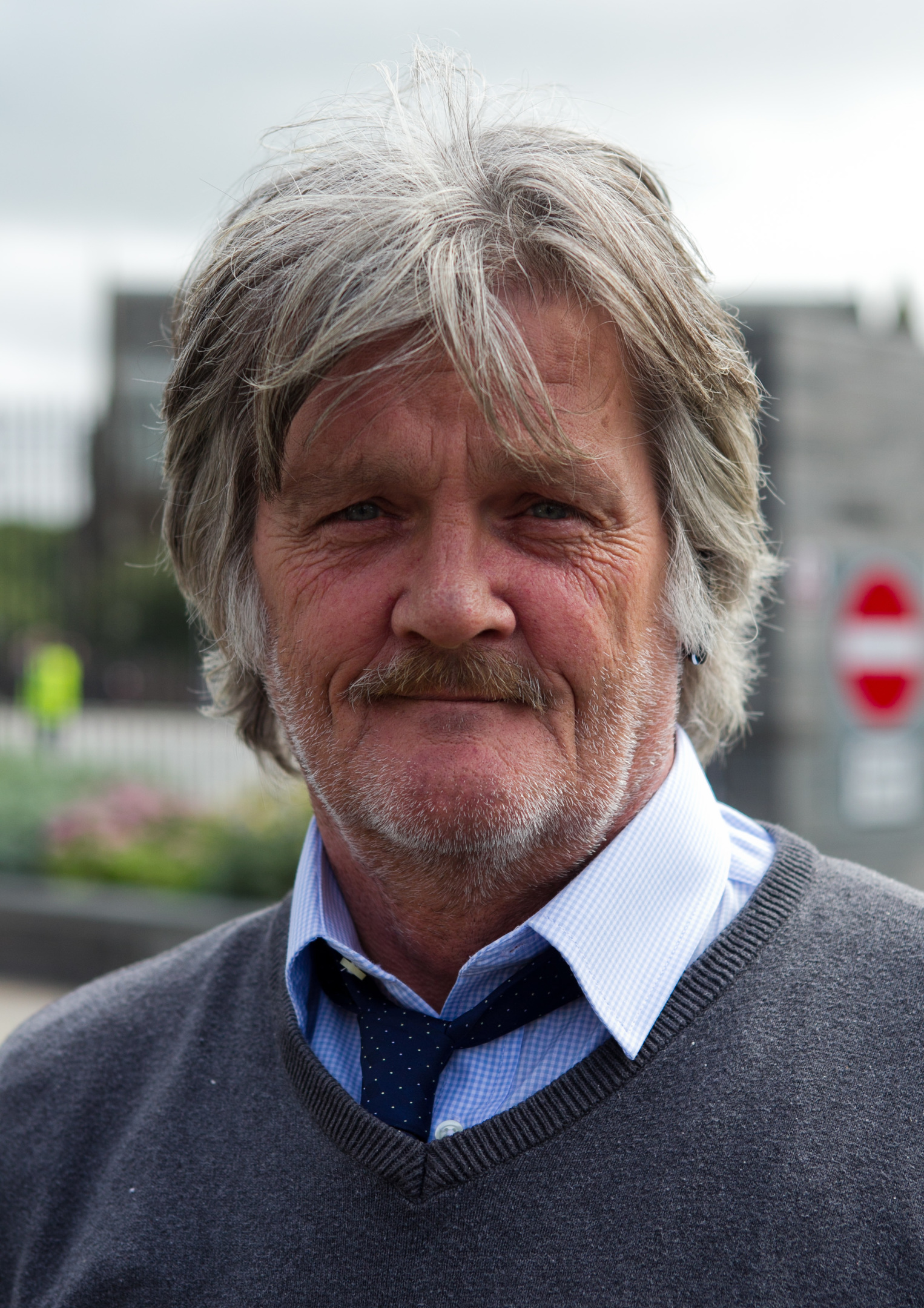 "The pubs used to have more young people at the weekends but they have their nights out in Edinburgh now," said John.
"I know it's early days but it's been a mixed picture for us, with good and bad months.
"More needs to be done to tell people what they can see here by taking the train."
One attraction is Abbotsford, home of Sir Walter Scott, which has had a £12 million investment from Borders Railway.
And there are high hopes of a boost in visitors from the proposed siting of the Great Tapestry of Scotland.
Scottish Borders Council had initially chosen the Tweedbank terminus of the line as a permanent home.
But an alternative Galashiels location is being considered at a meeting at the end of this month.
"There are lots of little tweaks than can make things better," added David Spaven.
"Visitors arrive at Tweedbank but can't immediately see information. There are four buses an hour to Melrose but there's nothing at the platform telling them what to do.
"That and information leaflets on the trains are a couple of the small things that won't cost a lot of money but will make the experience better for passengers."
Councillor David Parker, leader of Scottish Borders Council, said: "The Borders Railway is opening up opportunities to work, invest, live, learn and visit our region.
"One year since it opened, the railway is starting to help transform the Scottish Borders' economy, from increasing tourism to assisting in the growth of key areas such as the food and drink and creative sectors.
"And the passenger numbers highlight the potential for the area."
A spokesman for ScotRail said: "The Borders Railway is on track to exceed its year one passenger forecasts, which is great news.
"The people of the Borders and Midlothian have demonstrated that there is a real desire to make use of an alternative public transport option.
"The scenic journey has also given potential visitors to the region another reason to travel.
"The real long term success and economic benefits of this line will take years to realise, but at present our focus is on further improving service reliability.
"It's been a great first year and we hope that year two will prove to be even better."
---
READ MORE
Up to one in 10 ScotRail trains have run late since Abellio took control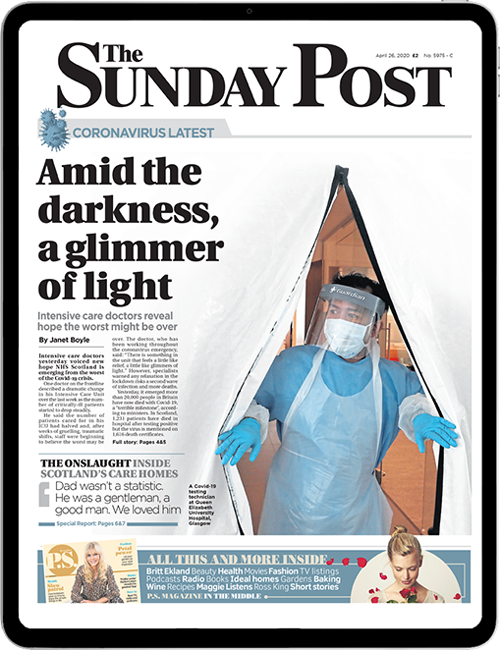 Enjoy the convenience of having The Sunday Post delivered as a digital ePaper straight to your smartphone, tablet or computer.
Subscribe for only £5.49 a month and enjoy all the benefits of the printed paper as a digital replica.
Subscribe