Holyrood's Presiding Officer has apologised unreservedly after an error in its new remote system prevented an MSP from being able to vote.
Ken Macintosh said an "accidental administrative error" was to blame for the situation on Tuesday evening, when several MSPs said they experienced difficulties casting their ballots.
Steps are now being taken to prevent such a situation from happening again, he told MSPs.
Mr Macintosh said checks showed only one member was not able to take part – stressing the outcome would not have been affected.
His comments came after Neil Findlay – who had put forward an amendment calling on the Scottish Government to halt the development of a new specialist service for women affected by a vaginal mesh until it can be confirmed who will will be carrying out procedures – had branded the scenes a "farce".
Mr Findlay's amendment appeared to have been defeated by 58 votes to 57 – but with some MSPs complaining about difficulties, Mr Macintosh vowed to investigate.
On Wednesday, he confirmed only one MSP was unable to vote – adding if they had been able to cast their ballot the result would have been tied 58 votes to 58.
In those circumstances, the Presiding Officer explained he would have used his casting vote and "in line with convention" would have voted against it.
"The outcome of the vote would therefore not have been different had that member been able to cast their vote," Mr Macintosh said.
"On the basis of this information, I am confident that the result of the vote is reliable and, as such, the vote on Neil Findlay's amendment stands.
"I appreciate and acknowledge that not all members will be happy at my decision but I believe that to rerun the vote would be even more unfair."
The difficulties with Tuesday's vote resulted from a PIN code in the remote voting system – which was introduced in the midst of the coronavirus pandemic – being changed, the Presiding Officer added.
He described this as an "accidental administrative error" and said an added action has been taken "which will avoid this happening in future".
Mr Macintosh said: "I do however understand that the administrative error followed by a lack of clarity as to what was happening has had the effect that some members are starting to lose confidence in the system.
"I would like to apologise unreservedly for this."
With the remote voting system developed over the summer recess, Mr Macintosh said it had been brought in "at the earliest opportunity" but also in "the knowledge that we would all be learning as we go along".
He told MSPs: "I know we have some way to go to build more confidence in the system."
Parliamentary business leaders will now meet to discuss how to do that, Mr Macintosh added as he thanked MSPs for their "patience while we iron out any remaining issues and work hard to rebuild your confidence in the system".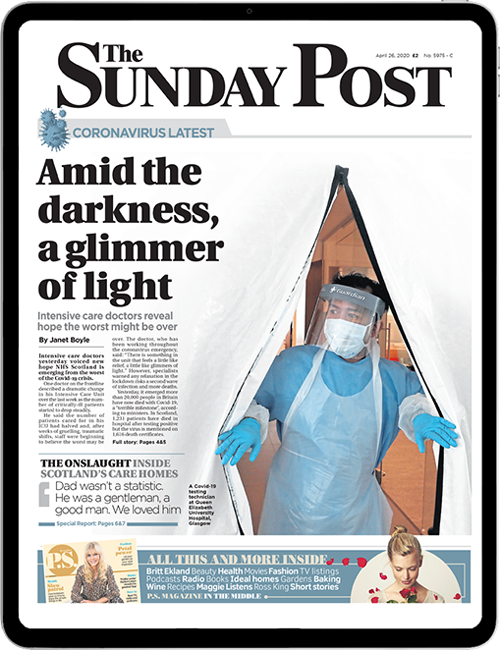 Enjoy the convenience of having The Sunday Post delivered as a digital ePaper straight to your smartphone, tablet or computer.
Subscribe for only £5.49 a month and enjoy all the benefits of the printed paper as a digital replica.
Subscribe