Advocacy groups have urged the Scottish Government to step in to help those affected by the coronavirus outbreak.
A coalition of poverty charities have asked ministers to increase the money provided to the Scottish Welfare Fund, which supports people in emergencies.
The group, made up of the Poverty Alliance, Citizens Advice Scotland, the Child Poverty Action Group and Oxfam Scotland, fear levels of demand could increase as the outbreak spreads.
As of 2pm on Tuesday, 195 cases of coronavirus had been confirmed and two people with the disease had died in Scotland.
The Scottish Welfare Fund provides two streams to people in need, a crisis grant – aimed at those in an emergency situation – and a community care grant which is aimed at helping someone continue to live in their community.
Citizens Advice Scotland's social justice spokeswoman Mhoraig Green called on the Scottish Government to look at boosting funding for the fund – which was already given an extra £3 million in this year's draft budget.
Ms Green said: "The Citizens Advice network in Scotland helps hundreds of thousands of people each year.
"Our data suggests people are facing a huge crisis of income, often going without paying essential bills or buying food as a result of a lack of cash.
"This is all before the possible economic effects of coronavirus take place, with people facing disruptions in their income by not being able to work.
"An additional funding boost to the Scottish Welfare Fund will allow more people to apply in the first place and possibly allow the eligibility criteria to be relaxed on a case by case basis to allow more people to help."
Meanwhile, tenant advocacy group Living Rent has launched a petition to push the Scottish Government into ensuring people are not evicted from their homes in the coming months due to the outbreak.
A spokeswoman for the group, Emma Saunders, said: "Up and down Scotland, tenants are facing not just a major health crisis but the prospect of destitution and homelessness, too.
"As their workplaces begin to shut their doors, it is hard to see how tenants who are already struggling to make ends meet will be able to pay their rent.
"It is unconscionable that anyone should even have to worry about being evicted from their home at this time.
"The Scottish Government urgently needs to take drastic action to protect tenants at this time."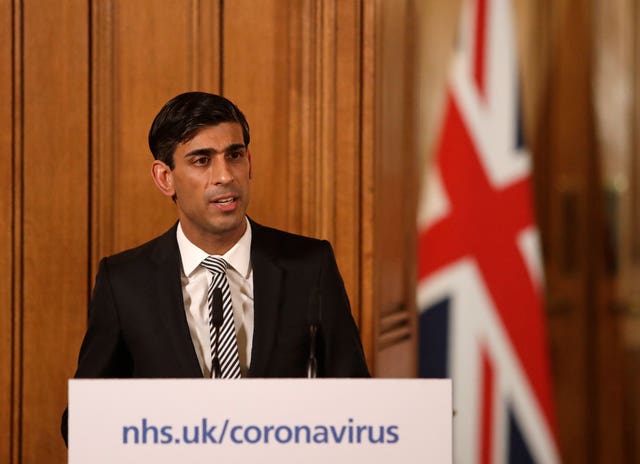 The calls come after Chancellor Rishi Sunak announced a suite of new measures to help businesses and homeowners tackle the virus, including a £330 billion scheme of government-backed loans.
The Scottish Greens have accused the Chancellor of not going far enough to tackle the pandemic.
The party's co-leader Patrick Harvie pointed to initiatives in other countries as examples, including suspension of rent and energy bills and the provision of basic incomes.
He said: "The UK's response fails to match this kind of action. We should be guaranteeing people's basic income and that there will be no evictions as a result of this epidemic."