Scots support banning fishing in 40% of Scotland's waters – four times the amount ministers had proposed implementing highly protected marine areas (HPMAs) in, a survey has found.
The Scottish Government had sought to introduce HPMAs in 10% of Scottish waters, but the proposals were scrapped in the face of opposition from fishing communities and other campaigners.
A new poll for the Blue Marine Foundation conservation group and the Sustainable Inshore Fisheries Trust (SIFT) found Scots support a larger area of waters being set aside for nature restoration, with fishing excluded.
An average of responses in the research, carried out by Survation, found support for giving this designation to 40% of Scotland's inshore waters – the area of sea from the coast to 12 nautical miles out.
Those questioned want just over a third (34%) of the waters in this area to be used for low impact fishing, such as creeling, with activities such as dredging and trawling to be limited to just 26% of waters.
Joe Richards, Scotland project manager at Blue Marine Foundation, said the research shows "Scottish people want to see their seas properly protected".
He added: "It's time the Government actually do what they say and deliver on what they promise.
"Experiences from around the globe have repeatedly and consistently shown that setting aside areas of sea for wildlife is, by far, the most effective way of restoring marine life.
"This poll shows that not only is it good for the sea, it's popular with the public, as are areas set aside for the low impact fleet."
Charles Millar, SIFT executive director, said: "At the moment, almost none of our inshore waters are reserved for low impact fishing, even though creeling in particular is the most sustainable way of catching prawns and other shellfish.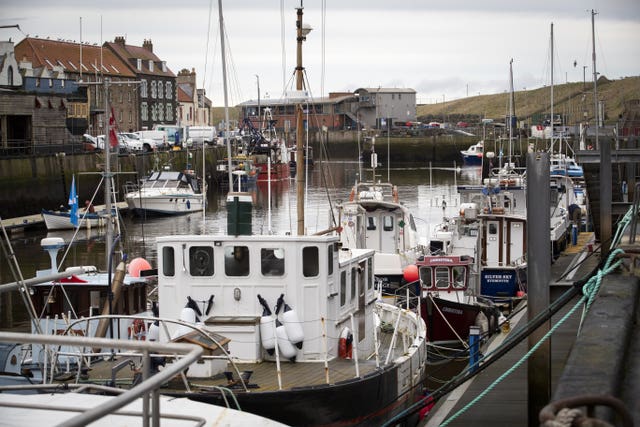 "Whatever comes out of the aftermath of the HPMA process, this has to change. Ministers would be wise to listen to the public on this, and establish zones where low impact fishers could operate exclusively.
"Ministers must also set up other areas for the dredge and trawl fleet where their activities can be much less damaging."
Bally Philp, national co-ordinator of the Scottish Creel Fisherman's Federation, said: "There have been numerous studies, some undertaken by the Scottish Government themselves, that show if you create extensive low impact fishing zones, those can actually increase fishing and other jobs such as diving, angling and marine tourism.
"This is exactly the strategy that could breathe new life into so many of our coastal communities.
"The choice is not simply jobs in industrial fisheries or a recovering marine environment. We can actually boost employment in coastal communities and see huge conservation gains at the same time.
"A coastal limit of 12 miles where trawling and dredging is not permitted has worked remarkably well both for Norway's inshore fishermen and for their marine environment. And it would appear the public would be behind the Scottish Government in following suit."
A Scottish Government spokesperson said:
"The Scottish Government is committed to enhancing marine protection, whilst doing so in a way that is fair and which ensures our seas remain a source of prosperity for the nation, especially in our remote, coastal and island communities.
"Scotland's world-renowned seafood sector supports vital jobs across our economy, especially in coastal and island communities. We have always been clear on the importance of working within environmental limits, making sure fish stocks are managed sustainably and, in turn, providing a resource for future generations and safeguarding the diversity of the marine ecosystem.
"That is why we have robust controls in place to protect environmentally sensitive areas, such as the Lamlash Bay 'no take' zone, the seasonal closure of the Clyde cod fishery to protect spawning grounds and recent designation of the Red Rocks and Longay Marine Protected Area to protect the flapperskate.
"A total of 230 sites are now subject to marine protection measures, covering around 227,622 square kilometres – 37% – of Scotland's seas.
"The West of Scotland MPA, Europe's largest Marine Protected Area, is regarded by the Convention on Biological Diversity as 'internationally significant'.
"We have committed to prioritising work to introduce management measures in existing MPAs where they are yet to be introduced, and to protect some of the most vulnerable Priority Marine Features outside of MPAs, including those most vulnerable to bottom-contacting fishing gear.
"We will set out details of these proposals in due course."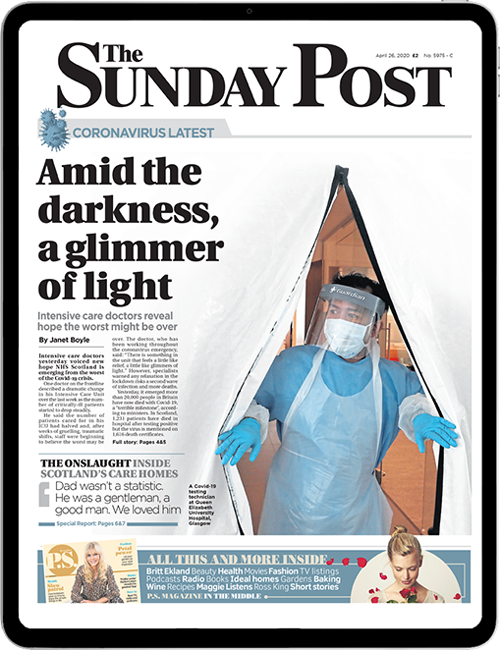 Enjoy the convenience of having The Sunday Post delivered as a digital ePaper straight to your smartphone, tablet or computer.
Subscribe for only £5.49 a month and enjoy all the benefits of the printed paper as a digital replica.
Subscribe