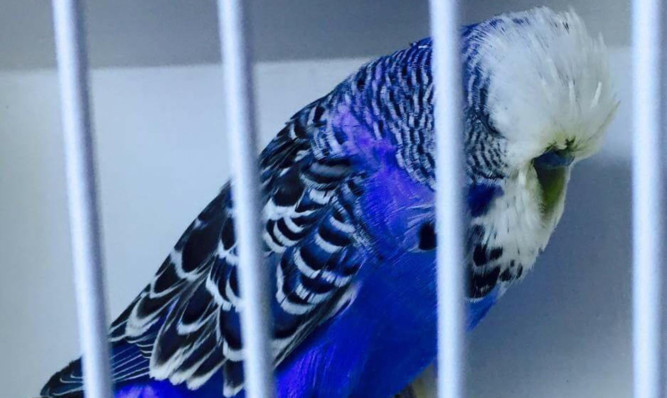 Thieves stole 70 prize-winning birds from their devastated owner after he placed an ad on Gumtree.
The raid on Neal Holt's aviary also killed some of his birds, which were squashed by the thieves. He fears the budgies were spirited abroad within hours of the theft.
Neal, 47, has now put up a £2,000 reward for anyone who has information about the crime.
He said: "I had put an advert for a few cockatoos on Gumtree. Anyone who knew I kept birds could just look at the advert and find out exactly where I lived. It was a stupid mistake."
Neal says the fact that breeding records were also taken points to it being an ordered heist.
The budgies are likely to have already been delivered into the hands of an unscrupulous rival.
Neal, who is originally from Yorkshire, had taken his family to England on the night that the thieves struck. He returned home the following day to a scene of "utter devastation".
"The cage fronts had been knocked off, there were baby birds that had been squashed on the floor," said Neal. "What kind of person can just leave budgies to die?"
They also took a budgie he had given to his five-month-old first-born grandson Jacob Jay.
"I think it's definitely another breeder or why would they take the breeding records?" he added. "They were taken by someone who knew they were good birds."
Neal only took up budgie breeding a year ago. But he quickly took to his new passion winning a top award at the World Championship Budgerigar Show in Doncaster last November. He hoped to build on his achievement at this year's show, but now only has four birds.
"I'm devastated," said Neal, of Mintlaw, near Peterhead. "I couldn't speak to anyone for the first couple of days, as I just burst into tears. They were my pride and joy. It's not the money, it's the birds. I couldn't replace them, even if I had the money."
Prize-winning budgies are targeted by thieves and smuggled abroad, where they can fetch thousands of pounds. Bird-breeder Veronica Williams said: "These were top quality birds which have all come from champion breeders.
"It could well be someone has stolen them to order."
A spokesman for Police Scotland said investigators were "keeping an open mind on any possible theories".
"At this stage inquiries are still
on-going," he said. All of the birds taken are tagged with a unique code on their right foot H6010.
The feathered haul said to be worth a four-figure sum was taken sometime between 3pm on April 30 and 2pm on May 1.