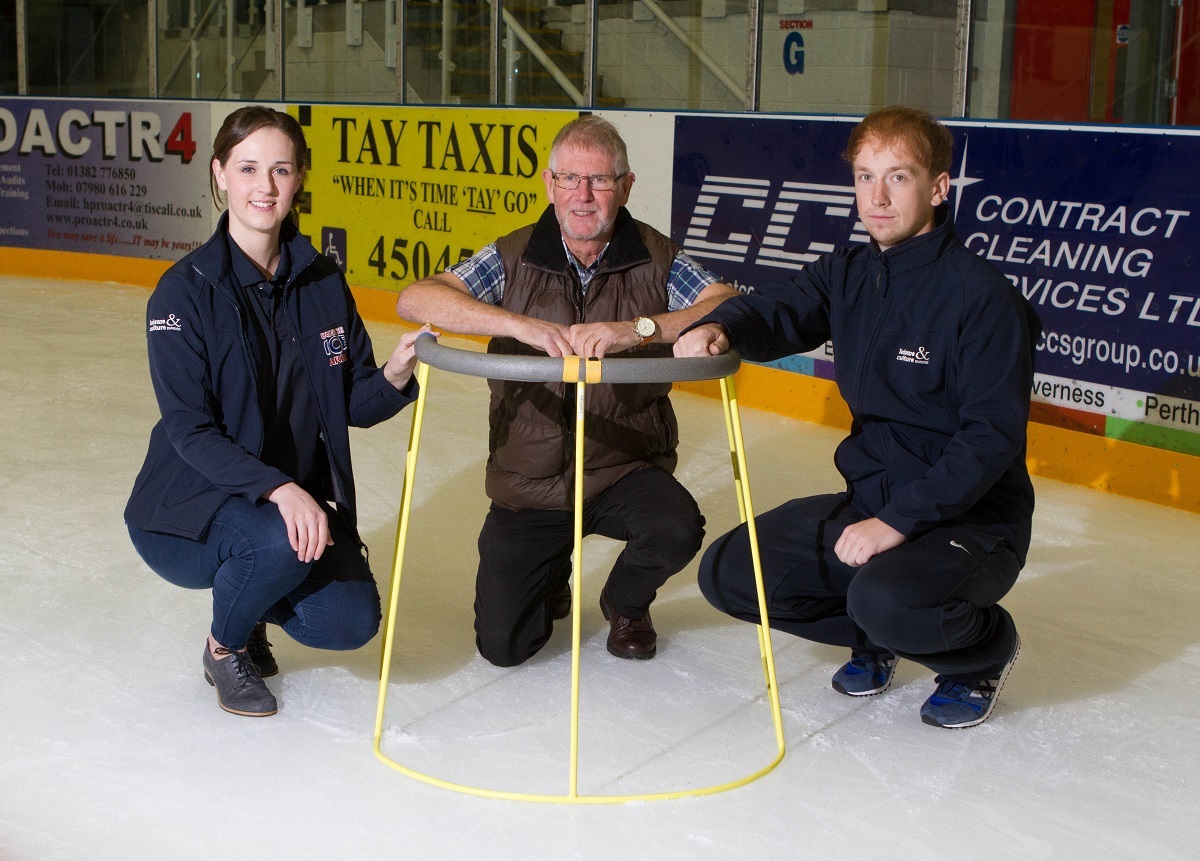 A PENSIONER has designed special "Zimmer frames" to help people ice skate.
The steel frames allow people to whizz across the ice, supported by the metal structure.
Bob Carse, 66, got the idea after spotting someone using a similar device while ice skating with his grandchildren in Canada.
Now the grandfather-of-eight, from Dundee, has built his own prototype, and they're proving a red-hot hit with fans of the chilly sport.
"It's just a dead simple but very effective idea," said Bob.
"I knew it worked before I brought the idea over and it has a lot of potential.
"It helps people get out on the ice with no danger of falling.
"It gives everyone the confidence and the chance to learn to skate with their grandchildren.
"They have been very successful with parents and grandparents who love them."
Skating-mad Bob has been strapping on his skates and taking to the ice since he was just 11.
But it was while visiting his daughter, Nichola, and his four grandsons in Castor, Alberta, in 2013 that he saw locals using skating aids to help them keep their balance on the ice.
He developed the idea when he got back home, with help from a retired blacksmith.
After a number of different designs and following trials at Dundee Ice Arena, he has come up with a range of sturdy individual steel frames for beginners to use.
The design is similar to that of a walking frame.
It gives the skater space to move their blades, while still having something to balance on.
Bob, a retired dental lab owner, has now sold the first two production models to the Ice Arena.
"They are like a Zimmer frame but they are wider, so skaters can move their feet on the ice," said the arena's general manager Neil Craik.
"They can be used for all ages but we've tried them with children on our 'learn to skate' programme.
"The coaches said they are really good at giving children confidence on the ice."
Bob now hopes to develop the idea for disabled people to use and another version for elderly curlers to carry on enjoying the sport they love.
"It was often mentioned to me that some of the elderly curlers were finding it difficult to continue participating in their sport," he said.
"I'm looking at making a modified version for them to use."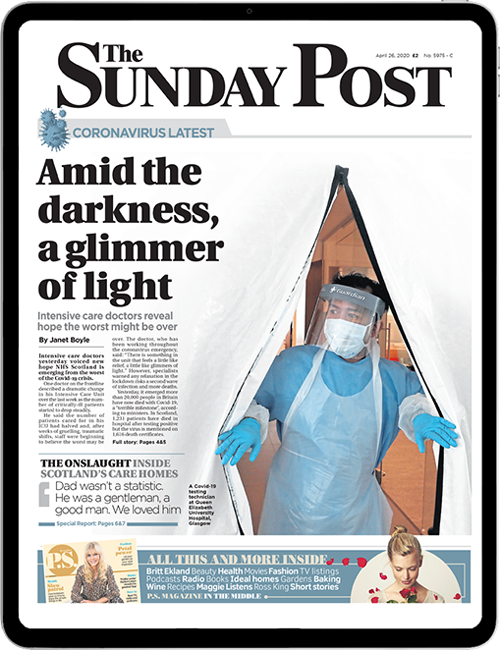 Enjoy the convenience of having The Sunday Post delivered as a digital ePaper straight to your smartphone, tablet or computer.
Subscribe for only £5.49 a month and enjoy all the benefits of the printed paper as a digital replica.
Subscribe