TWO Scottish communities are battling it out to be named UK City of Culture 2021.
Paisley and Perth are rivals for the prestigious accolade which brings with it a huge economic boost.
Both contenders have already shown they are serious about claiming the title by spending millions on culture. And today we examine both bids, with the case for each camp put by a key proponent.
There is a significant legacy to be claimed, as shown by the many towns and cities which have thrived after receiving similar awards.
Glasgow's fortunes were transformed after it was named European City of Culture in 1990.
Now, it is the third most-visited city in the UK, has a booming nightlife and retail sector, and has hosted the Commonwealth Games.
It attracts four million visitors every year, compared to tens of thousands before it secured City of Culture status.
During the city's seven-year campaign for the title £32 million was spent, including £5.1m on community events and £3.7m on social work and education.
The UK title, established to rival the European award, is similarly beneficial. Bid chiefs in Hull, which won the bid for 2017, estimated that for every £1 invested, £5 would be generated for the local economy.
It's no wonder, then, that a clutch of cities such as Coventry, Hereford, Sunderland and Stoke-on-Trent are vying for the title.
And the Scottish rivals have already demonstrated their commitment to the culture cause.
Perth Theatre is undergoing a £16.6m renovation while Paisley has allocated £56.7m to transform the town's museum.
Perth Provost Liz Grant said the city had "a fantastic wealth of culture and heritage as well as a distinctive cultural landscape".
She added: "The bid will allow us to cultivate new talent and make the area a place where artists, the creative industries and business innovation can flourish.
"It is a great opportunity to showcase and further amplify our unique character.
"We have two world-class venues in the heart of the city of Perth: Perth Concert Hall which has just celebrated its tenth anniversary and Perth Theatre which will reopen in 2017
following restoration and redevelopment.
"With our varied entertainment programme and extensive creative learning activity throughout the community, Perth is well-placed to be the UK City of Culture in 2021."
Renfrewshire Council leader Mark Macmillan said: "We would use UK City of Culture 2021 to turbo-charge our plans to tackle third and fourth-generation poverty and deprivation, by recognising the intrinsic value of culture, and the nourishing impact of culture on children and families experiencing the greatest hardship in our communities."
A tale of two cities as both boast of their very famous 'children'
POP
Dougie McLean is arguably Perth's most famous musician. His hit Caledonia peaked at number 45 in the UK singles charts in March 1991 when it was covered by singer Frankie Miller. He was given a place in the Scottish Music Hall of Fame and an OBE in the New Year Honours' list.
Paisley's pop champion is Paolo Nutini whose debut album, These Streets (2006), made number three in the UK Albums Chart. And Sunny Side Up (2009), debuted at No.1 in the UK albums chart.
Gerry Rafferty, who wrote 1978 hit Baker Street, also came from Paisley as does David Sneddon, who won the first series of Fame Academy in 2002 and is now a successful songwriter.
BOOKS
John Buchan is Perth's most famous author. He wrote the hugely popular novel The Thirty-Nine Steps which became a movie by famed director Alfred Hitchcock. He was also a historian, lawyer, editor, war correspondent, government administrator, MP, director of a publishing house and Governor General of Canada.
Scottish crime writer Christopher Brookmyre is from Paisley. This year he won the Scottish crime book of the year award with his novel Black Widow, a story of cyber-abuse.
His novel Quite Ugly One Morning was dramatised by ITV.
ACTORS
An array of actors hail from Perth and Paisley. Gerard Butler was born and grew up in Paisley. And former Dr Who star David Tennant, moved to Paisley as a child. Actress Phyllis Logan, who played Mrs Hughes in Downton Abbey is also from Paisley.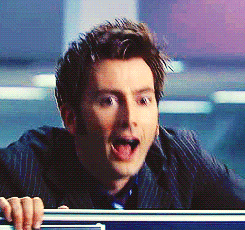 Alan Cumming was born in Aberfeldy, near Perth, before moving to Angus at the age of four. The actor, who has starred in X-Men movies as well as long-running US drama The Good Wife, has kept links with Aberfeldy and has helped promote the local cinema there.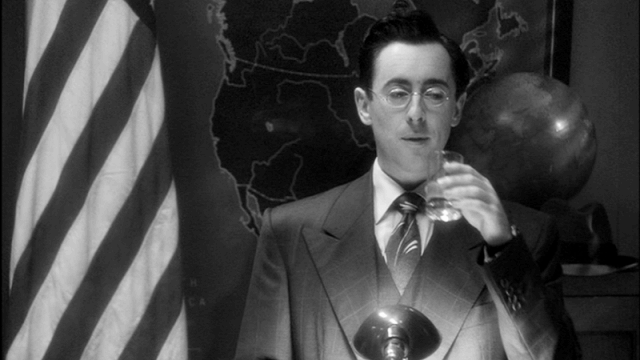 Ewan McGregor was born in Perth Royal Infirmary and grew up in Crieff. Similarly, actor Colin McCredie, best known for his role as DC Stuart Fraser in the STV drama Taggart, was born in Perth.
BROADCASTERS
Comedian Fred MacAulay, who had his own BBC Radio Scotland show for several years, was born in Perth and attended Blairgowrie High School and Perth Academy.
And journalist Andrew Neil, who was born in Paisley, was editor of The Sunday Times for 11 years and still presents political programmes for the BBC.
ARTS
Perth Concert Hall has just had its 10th anniversary while Perth Theatre will reopen in 2017 following a £16.6 million restoration.
Paisley Museum's collections include the world's largest collection of Paisley Pattern shawls and artwork from the world-renowned Glasgow Boys. PACE Youth Theatre Company in Paisley is one of the largest youth theatres in the UK and once taught actor as James McAvoy.
Tomorrow: Shereen Nanjiani and Andy Gray on why their community should be named City of Culture – only on SundayPost.com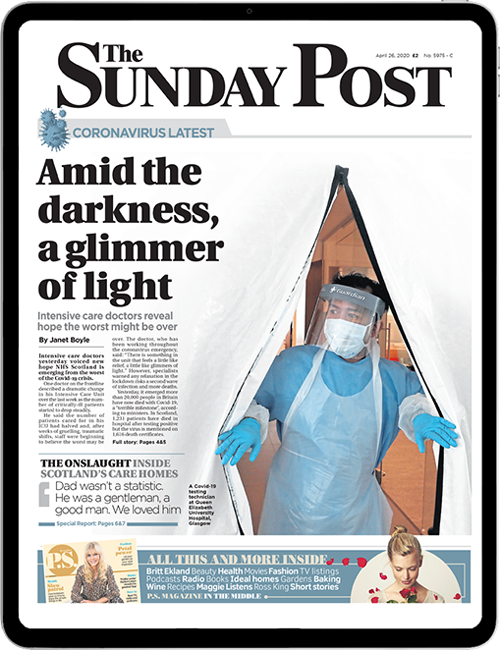 Enjoy the convenience of having The Sunday Post delivered as a digital ePaper straight to your smartphone, tablet or computer.
Subscribe for only £5.49 a month and enjoy all the benefits of the printed paper as a digital replica.
Subscribe