An estimated 220,000 adults in Scotland are reducing how much they spend on their pets because of the added cost of heating their homes, analysis from Citizens Advice Scotland (CAS) has found.
Research by the charity estimates that, of the 48% of adults in Scotland who have had to cut household spending, 10% are cutting back on things like dog grooming and vet visits because of rising bills.
The figures were calculated from a YouGov poll which surveyed more than 1,000 adults in November last year.
Almost half (484) reported that they had cut back on household spending due to energy costs.
Of those, one in 10 (10%) said they have to reduce spending on pet care which CAS said is estimated to be about 220,949 people in Scotland.
The Scottish SPCA said more than 4,000 people contacted its animal helpline in 2022 to give up their pet.
That number has more than trebled from 2021, with many citing financial circumstances as the main factor in being unable to care for their pet anymore.
Owen Sharp, chief executive of Dogs Trust, said the charity has already seen "a record high" in the number of inquiries from people who need to give up their dogs.
"This is heart-breaking research," he said, "and sadly chimes with what we have already seen at the Dogs Trust.
"Research we published recently found that a third of the UK's dog owners are worried that the cost of living will impact their ability to give their dog all the care it needs this year."
Domestic electricity and gas bills have now overtaken council tax as the biggest driver of debt for households, regulators have warned.
Ofgem has told UK ministers that the energy debt currently stands at £2.5 billion with Scotland's share estimated to be at £220 million.
CAS Social Justice spokesperson David Hilferty said: "People are having to cut back on spending because of rising energy bills and the wider cost of living crisis, and that might mean less care for pets.
"This isn't a trivial issue, for many people their dog or cat is their companion and a source of comfort against loneliness and isolation.
"Cutting back on vet appointments or grooming to keep them clean will be a really emotional decision that will leave people feeling distressed.
"We would encourage anyone worried about the cost of bills to seek help from the CAB network."
CAS is running Big Energy Saving Winter, a campaign encouraging people worried about energy bills and the cost of living, to seek advice.
The Citizens Advice network unlocked more than £132 million for people last year, through things like social security payments and employment entitlements.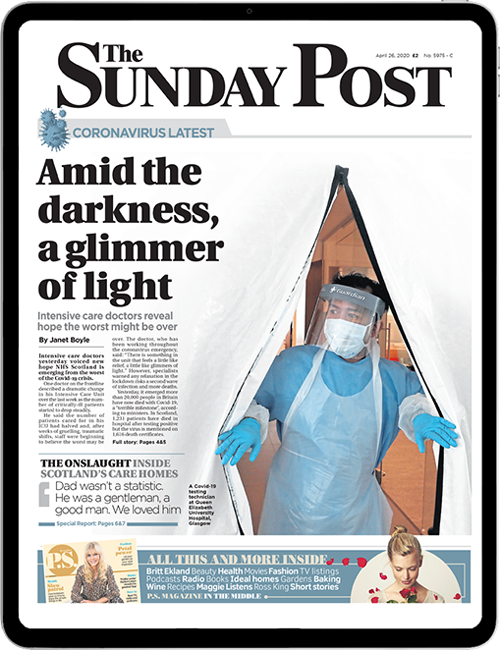 Enjoy the convenience of having The Sunday Post delivered as a digital ePaper straight to your smartphone, tablet or computer.
Subscribe for only £5.49 a month and enjoy all the benefits of the printed paper as a digital replica.
Subscribe