A religious sister has apologised for her order's part in "soul-destroying" child migration schemes.
Rosemary Kean, province leader of the Good Shepherd Sisters, told the Scottish Child Abuse Inquiry on Thursday the suffering faced by many who were sent to Australia was "appalling".
The inquiry heard 13 children in Scotland were sent by the order without parents to Australia in the 1940s, with many of them separated from their siblings.
Ms Kean said: "Rather than giving them a new life, I think that it's been soul-destroying."
When asked if she would apologise on behalf of the order, she added: "Absolutely – without reservation.
"I think what some of these children have suffered is appalling.
"If we had any knowledge of what they were going through, we wouldn't have wanted to take part in this.
"I think the congregation would have operated in good faith in co-operating with this scheme,
"It was a government-sanctioned scheme and ecclesiastical authorities were working with the government."
Richard Simpson of Barnardo's also apologised for his organisation's role in child migration, saying it is "difficult to understand" the thinking behind the schemes.
The inquiry was told the founder of the organisation, Thomas Barnardo, had described moving youngsters to countries such as Canada and Australia as a "golden bridge" of opportunity for them to realise their potential.
It was also heard he believed it was important for British colonies to be populated by English-speakers through migration, a practice his organisation first engaged with during the late 19th century.
The company has records of 46 children being sent to Australia and one to Canada, although there could have been more.
Lady Smith, chairwoman of the inquiry, claimed it is "quite striking that it's thought to be a good thing to get rid of our brightest and best".
Mr Simpson said: "You can very easily vilify the people who did this in the past.
"I genuinely try to understand it from their perspective – not to forgive.
"But it's very difficult to understand it on any level in 2020."
The charity's assistant director for historical abuse added: "On behalf of Barnardo's I would like to offer an apology to those children and young people who were migrated to Canada and Australia.
"While to understand migration we have to set it within its historical timeframe, this does not mean that we seek to minimise the impact of migration on those children and young people and their families.
"The policy of migration was misguided and, in retrospect, wrong."
Chief executive of Aberlour SallyAnn Kelly described migration schemes for youngsters during the early 1900s as "not acceptable", but said it was among many other mistreatments at the time.
She said: "My view of that as a professional in 2020 is that I think there were a lot of things happening to children in the early 1900s that should have been seen as not acceptable.
"That includes the way we were expecting children to work in our own country at that time."
It was heard the organisation was involved in the deportation of 55 youngsters, 46 of them to Canada.
The inquiry continues in Edinburgh on Friday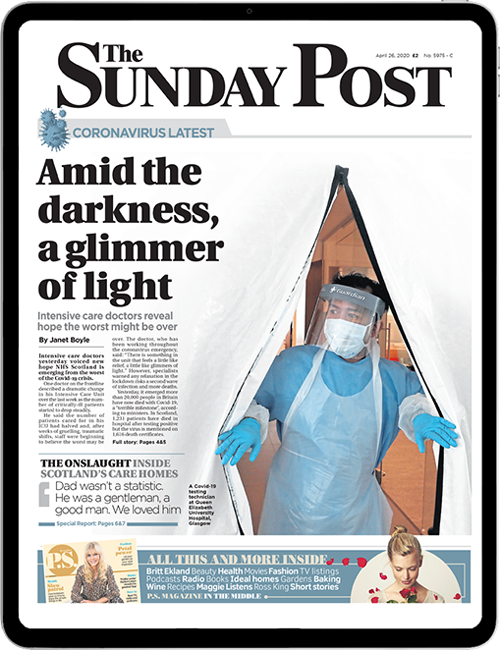 Enjoy the convenience of having The Sunday Post delivered as a digital ePaper straight to your smartphone, tablet or computer.
Subscribe for only £5.49 a month and enjoy all the benefits of the printed paper as a digital replica.
Subscribe