Opposition politicians have called for Scotland's Education Secretary to face MSPs over analysis showing Higher passes have dropped 10% in some subjects.
They want John Swinney to answer MSPs' questions in an urgent statement at Holyrood, accusing him of attempting to evade scrutiny in the way the reports were released.
The analysis of the 2019 exam results shows a total of 1,515 fewer pupils passed their Higher English exam – down 5.5% on 2018 and the lowest number since 2014.
Passes dropped by 8.8% – or 178 students – for those sitting Advanced Higher exams in the subject.
The Higher maths pass rate fell by 2.1% – the first decline since 2014 – while Higher history pass rates were down by 14.6% overall and by 10% in A-C grades.
Advanced Higher maths passes rose 1.6% while total passes for science Highers were up 1.6%.
The pass rate for Advanced Higher science subjects – not including human biology – fell by 14.1%, although there was a 13% reduction in those sitting the tests.
Mr Swinney denied suggestions ministers sought to "sneak out bad news" by releasing the analysis at 8pm on Thursday.
The Scottish Liberal Democrats and the Scottish Greens called for the Education Secretary to answer questions at Holyrood.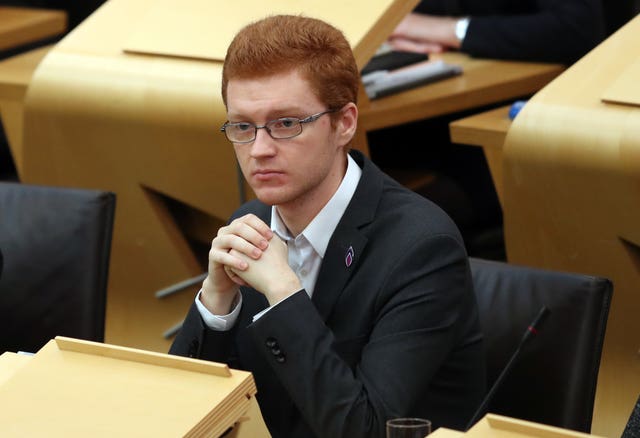 Scottish Greens education spokesman Ross Greer said: "The Education Secretary has questions to answer on both the attempt to sneak this out late at night and on the report's contents, which show the opposite of his claims that everything is fine with Scotland's exam results. There's nothing fine about a clear trend of falling Higher pass rates."
His Lib Dem counterpart, Beatrice Wishart, said the report is "dire", adding: "John Swinney should come to Parliament and explain. This has to be the first order of business on Tuesday."
Scottish Labour's education spokesman Iain Gray said the report's findings make the upcoming review of secondary education "absolutely crucial".
He said: "John Swinney has been in denial over the situation and the significant issues facing Scotland's education system.
"This analysis, sneaked out late at night, shows that the problems are indeed real and that the SNP government must finally face up to them."
Scottish Conservative education spokesman Jamie Greene said: "The SNP's record on schooling has always been poor but this latest episode leaves its reputation in tatters."
EIS teaching union general secretary Larry Flanagan urged critics to look at the wider picture.
He said: "Any snapshot indicating a single-year dip in exam passes will prompt concern but it is important to look at the wider context – including such variables as different pupil cohorts in each year and also to balance dips against improvements in some qualifications and at various levels of presentation.
"Focusing solely on Higher passes alone, for example, is an unhealthy and unhelpful fixation."
He said the union wants to see an evaluation on the impact of longer exams on results but believes schools and teachers "deliver well" for students overall, particularly given financial challenges.
On Thursday, international education experts in the International Council of Education Advisers said Scotland's school system is in a "strong place" and the government should "stay the course" with its education policies and "tolerate" the slow progress.
On publication of the analysis, Mr Swinney said: "Taken together, this analysis demonstrates good progress in a number of areas and that it is challenging to identify significant drivers of change or to draw firm conclusions about some subjects due to small numbers of entries.
"The analysis has, however, identified areas that justify further exploration and highlight actions that have been agreed.
"My key areas of focus are to ensure that curriculum and assessment are aligned, how to better support professional learning and development and maintaining a clear focus on enhancing learning and teaching. I will continue to do that in my regular discussions with partners on performance."