An organisation representing rank-and-file police officers in Scotland has lamented the "missed opportunity" by the Lord Advocate to protect officers in the coronavirus outbreak.
The Scottish Police Federation (SPF) said there has been "a disturbing trend" of policemen and women being "deliberately coughed on or spat at in an attempt to infect" them with Covid-19.
Guidelines were revised and published on Wednesday, detailing circumstances that need to be considered in the approach to individuals being arrested and in police custody during the pandemic.
The group has criticised James Wolffe QC for not going further in his recommendations to help the officers they say are joining health professionals on the front-line of the crisis.
SPF chairman David Hamilton said: "It is sickening that people resort to this kind of malice against those that are trying to protect society.
"This horrific conduct threatens the safety of not just our officers but their families and colleagues, too.
"The absence of specific direction from the Lord Advocate to keep such persons in custody was a missed opportunity to show that society will not tolerate such attacks on its police officers.
"We need only look down south to see how offenders are being quickly and severely punished by the courts and we urge the Lord Advocate to match England's stance and review his guidance."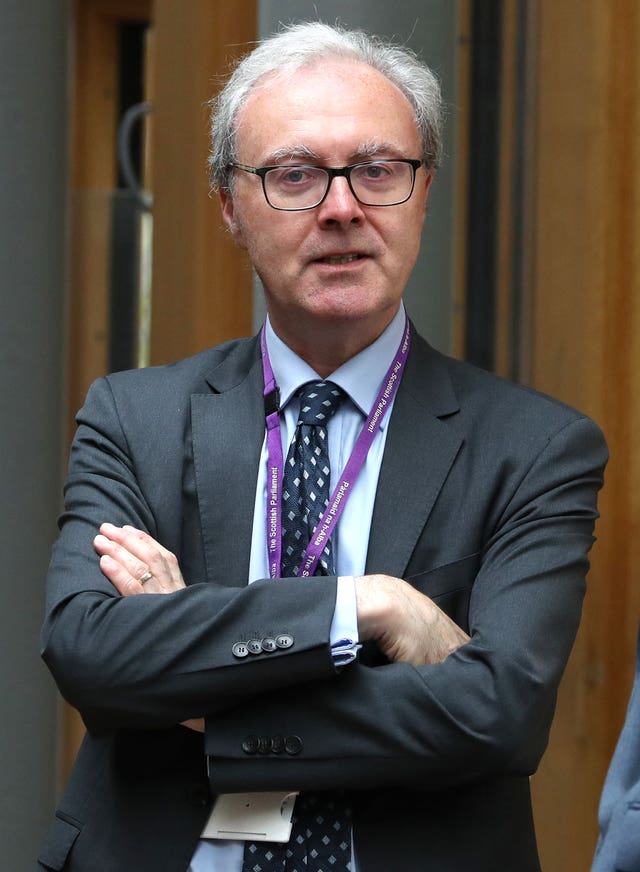 It comes after Max Hill QC, director of public prosecutions in England, spoke out last week following a string of threats linked to the deadly virus.
The country's Crown Prosecution Service said assaults against emergency workers were punishable by up to two years in prison, while coughs directed as a threat towards other key workers or members of the public could be charged as common assault.
Last week, a man was jailed for 26 weeks after threatening to spit at police in Blackburn, Lancashire.
Officers had been questioning him about being with two others following the announcement of stricter social distancing rules.
In Norwich, a woman was jailed for 12 weeks after she coughed in a police officer's face and claimed she had coronavirus.
She had kicked and damaged a car parked outside Norwich train station and later admitted assaulting an emergency worker at the Magistrates' Court.
In Scotland, a 60-year-old man was charged with allegedly coughing at someone deliberately during an argument in Inverurie on Wednesday.
A spokesman for the Crown Office and Procurator Fiscal Service (COPFS), representing the Lord Advocate in Scotland, said: "Prosecutors will respond robustly to any reported person who deliberately endangers life or causes fear and alarm by pretending to do so, including by coughing on or spitting at someone.
"Such conduct, depending on the circumstances, may be an assault or constitute the crime of culpable and reckless conduct.
"COPFS is working closely with Police Scotland to ensure the continued effective investigation and prosecution of crime, properly addressing criminal behaviour that threatens public safety and the safety of emergency workers."