The number of young people admitted to adult mental health wards has increased since last year, a new report has shown.
Eighty young people were admitted to primarily adult wards for mental health treatment in 2021-22, up from 62 in 2020-21.
The report from the Mental Welfare Commission for Scotland shows 51.3% of young people admitted to hospital for treatment of mental ill health were to non-specialist children's wards.
This was the first time in recent years that a majority of young people were not sent to specialist child and adolescent inpatient units.
Figures relate to the period from April 1 2021 to March 31 2022.
Of the young people admitted to non-specialist wards, 23% were care experienced and looked after by a local authority.
Young people were admitted to adult wards due to a shortage of specialist beds for young people and a lack of provision of highly specialised care for young people with a learning disability, young people who have offended due to mental health difficulties and require forensic care and who require intensive psychiatric care.
Just over half of all admissions of young people to non-specialist wards were for short periods, with 49% remaining for more than a week and 16% remaining for over five weeks.
Suzanne McGuinness, executive director of social work at the Mental Welfare Commission, said: "In some instances it may be appropriate for a child or a young person to be admitted to a non-specialist ward if available alternatives would not be in their best interests.
"But we believe this should only happen in rare situations. For the vast majority of children and young people, being cared for in a unit designed for their age group, not for adults, should be the norm.
"I also note the high number of young people who were care experienced among those we see on non-specialist units – far higher than the average in the community.
"Elsewhere in this report, we welcome the Government's progress towards developing inpatient facilities for children and young people who require specialist forensic care, with the partial opening of the National Secure Adolescent Inpatient Service anticipated for 2023.
"We had called for this in many of our previous reports so it is good to see it will soon be operational.
"Less positively, the development of an inpatient unit for children and young people who have a learning disability has not progressed.
"Scotland has no facilities for this group of young people to receive hospital-based mental health care.
"We are concerned to hear that capital funding for this is not now expected before 2027.
"We are keen that Scottish Government reviews this position given the continuing need for inpatient admissions in the under 18 population with a learning disability."
A Scottish Government spokesperson said:"There may be occasions when it isn't possible, or the best option, for a young person to be admitted to a specialist child and adolescent psychiatric unit.
"Those accessing CAMHS will normally be treated in the community with only a very small number requiring treatment in an inpatient facility.
"Instances where a young person is admitted to an adult ward can include an emergency admission where there are concerns for the young person's safety or where a specialist facility might be a considerable distance from family support which may aid recovery.
"A small number of young people in Scotland with very complex needs are admitted to paediatric wards, adult acute wards, adult mental health wards, adult forensic wards or age appropriate specialist services in England."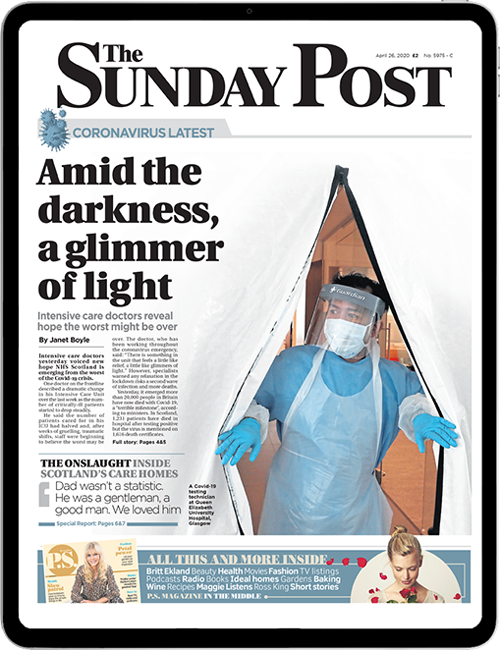 Enjoy the convenience of having The Sunday Post delivered as a digital ePaper straight to your smartphone, tablet or computer.
Subscribe for only £5.49 a month and enjoy all the benefits of the printed paper as a digital replica.
Subscribe