Senior dentists have warned the system in Scotland is "broken" as statistics revealed declining attendance rates – particularly among the most deprived communities.
While figures published on Tuesday by Public Health Scotland (PHS) showed 95.4% of the population were registered with a dentist at the end of September, the number of people accessing a dentist continues to fall.
The British Dental Association (BDA) has warned the Scottish Government not to hide behind the positive registration figures.
Participation rates – where a patient has seen a dentist within the past two years – were just 50.4% across all registered NHS patients within the last two years.
It is down on the 52.6% seen in 2021, and a significant drop from the almost two-thirds (65.1%) in 2020.
The participation rates among children were higher, at 65.7% in September.
A disparity also exists between those from the most and least deprived backgrounds, with the least affluent less likely to have seen a dentist in the past two years.
For children, the figure was 55.9% compared to 75.8% and 42.7% compared to 53.5% in adults.
David McColl, chair of the BDA's Scottish Dental Practice Committee also expressed concern as the figures showed the gap between adult participation rates for the most and least deprived quintiles (a fifth of a population) had widened in recent years, from three percentage points in 2008, to 11 in 2022.
He said: "Patients in Scotland's poorest communities are paying the price for the crisis in dentistry.
"The Scottish Government must not try to hide behind positive sounding registration figures. The reality is patient participation remains on the floor and inequalities are set to widen.
"Dentists are reconsidering their futures working in a broken system. NHS dentistry is on the critical list, and real reform won't wait."
Scottish Tory health spokesman Dr Sandesh Gulhane said: "These deeply concerning figures highlight the widening health inequalities between Scotland's most and least deprived kids under Humza Yousaf.
"His failure to agree a funding model with dentists to preserve NHS provision is damaging for all of us – but it's those from the poorest backgrounds who suffer the most and are missing out on crucial dental appointments."
A Scottish Government spokesperson said: "Reducing inequalities in our most deprived communities is our priority and establishing good oral health in childhood lays the foundation for a healthy mouth for life.
"While oral health inequalities have been exacerbated by the pandemic, the longer-term trend shows that we are making welcome progress in this area. As part of the recovery of NHS dental services, we have increased funding to child dental services by introducing for the first time an enhanced examination fee from 1 February 2022."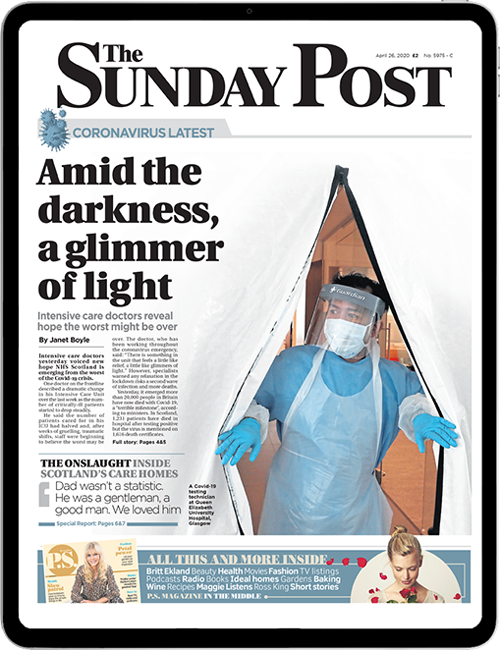 Enjoy the convenience of having The Sunday Post delivered as a digital ePaper straight to your smartphone, tablet or computer.
Subscribe for only £5.49 a month and enjoy all the benefits of the printed paper as a digital replica.
Subscribe