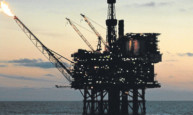 Hundreds of North Sea oil and gas workers could have been exposed to deadly asbestos while drilling offshore, The Sunday Post can reveal.
Fears for their safety have arisen after a retired rigger was awarded a five-figure legal settlement after contracting a serious breathing condition from a substance used to lubricate pipes being drilled into the sea floor.
The powdered material Flosal contains asbestos which can trigger lethal lung diseases. Flosal was widely used in the oil industry in the '70s, sparking fears many workers have been affected.
Bill Jones, 68, from Knowsley Village, Merseyside, is the worker who has just won the pay-out. The compensation is being paid by his former employer, Shell UK, after he developed a debilitating pleural thickening of the lungs.
"I discovered bosses knew the danger of Flosal long before they stopped asking workers to use it," he said. "It makes me furious. We were using material that was up to 95% asbestos when it was widely known even a little can be fatal.
"I only found out by accident what was in it when bosses on another drilling job told me it was banned. I later came across a company memo which proved Shell knew about the risk in 1970, a year before I finished working with them. I worked with plenty of people from Scotland and England who were also exposed."
Bill's symptoms emerged six years ago, when he became breathless after climbing the stairs on a rig. Fearing he'd fail his survival training, he went to a GP.
"When he asked if I'd ever worked with asbestos I feared the worst. I felt sick at what might lie ahead."
The dad-of-two now spends three hours a day on oxygen, uses inhalers and drug therapy to keep breathing. It took five years to win his battle.
His success is likely to open a flood of claims against oil companies said Bill's solicitor, asbestos claims specialist Catherine Higgins.
She said: "Shell fought this all the way but we proved they knew of the dangers, then failed to inform the workforce. We believe other workers are suffering but may not know the cause."
Dianne Foster, who works for the Asbestos Action Tayside campaign group, said they've been approached by a number of offshore workers with asbestos-related illnesses.
"Any exposure to it is dangerous and symptoms often do not emerge for 20 or more years," she said.
Shell UK refused to comment on the payout.
The RMT union also refused to be drawn on what could become a major legal challenge to the industry.
Have you been affected working offshore? Call Janet on 0141 567 2776 or email jboyle@sundaypost.com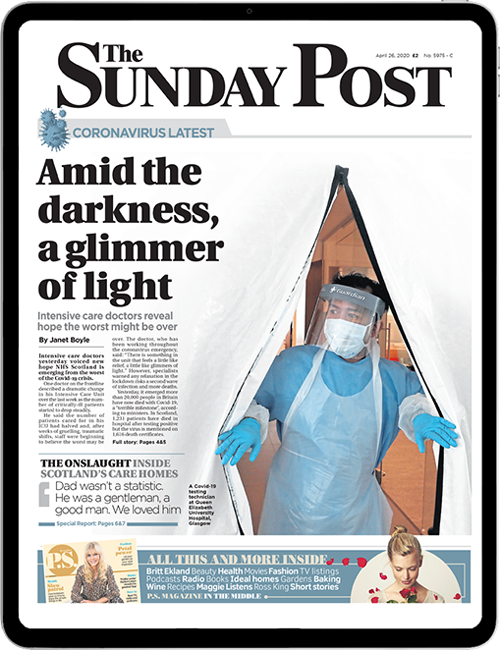 Enjoy the convenience of having The Sunday Post delivered as a digital ePaper straight to your smartphone, tablet or computer.
Subscribe for only £5.49 a month and enjoy all the benefits of the printed paper as a digital replica.
Subscribe