Nicola Sturgeon has conceded she makes mistakes "every single day" as she tries to guide Scotland through the Covid-19 pandemic.
The First Minister said dealing with the virus is "so difficult" that there is a danger "almost anything you do is going to have unintended consequences".
She also made a plea to the public to give politicians "a little bit of slack".
The Scottish Government has come under fire for its decision early in the now six-month-old pandemic to release elderly patients from hospital into care homes.
More recently, questions have been raised about the handling of the return of tens of thousands of students to university campuses across the country – with some institutions now dealing with coronavirus outbreaks.
At her coronavirus briefing on Friday, Ms Sturgeon spoke about the difficulty of taking decisions, but stressed she will always explain the reasons behind them.
She said: "I make mistakes in this every single day – there is a candid thing to say – but I take these decisions with the best intentions recognising there is always going to be people who think I should have done the opposite.
"And maybe they are right, because there are no easy answers to any of this.
"But I will stand here day in and day out for as long as it takes and explain the reasoning for my decisions."
She urged "anybody in a decision-making position right now to be as open about their decisions and to take the time to explain the decisions they're taking".
The First Minister added: "I try not to be defensive about getting things wrong, because we have got things wrong and we will get things wrong.
"This situation is so difficult almost anything you do is going to have unintended consequences.
"We've got to recognise right now that nothing is going to be perfect here, and whatever we do we will create issues in some way and that is the most difficult thing about this situation.
"We're all human and we're all trying our best right now and sometimes we won't get it 100% right, and all I'd say to people is… let's try to be kind to each other and understand the pressures that everybody is living under right now and that means there will be things we get wrong.
"Maybe, even politicians and people advising politicians, just occasionally try and cut us a little slack as well."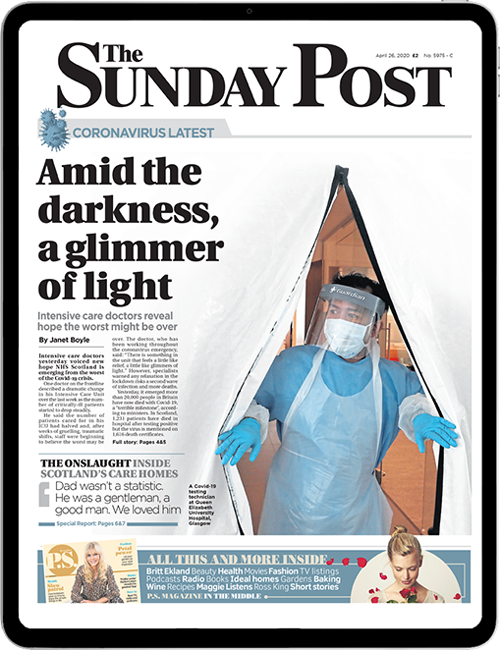 Enjoy the convenience of having The Sunday Post delivered as a digital ePaper straight to your smartphone, tablet or computer.
Subscribe for only £5.49 a month and enjoy all the benefits of the printed paper as a digital replica.
Subscribe