An awareness campaign has been launched to help universities and colleges support staff and students facing gender-based violence (GBV) during the Covid-19 lockdown.
The website and social media campaign aims to reach people who are experiencing GBV and also make perpetrators address their responsibility.
It has been launched by charity EmilyTest in partnership with education charity Advance HE, College Development Network and Universities Scotland.
EmilyTest is named after 18-year-old University of Aberdeen student Emily Drouet, who took her own life after suffering abuse from her boyfriend at her halls of residence.
The charity said social distancing and self-isolation have been challenging for those experiencing GBV.
Emily's mother Fiona Drouet, founder and chief executive of the charity, said: "Tackling gender-based violence in colleges and universities is of paramount importance and we must not become complacent during lockdown.
"Domestic violence, intimate partner violence, cyber-bullying/stalking and revenge pornography are all prevalent in this environment."
At the start of April, EmilyTest released a letter of recommendations to the education sector, highlighting areas of concern and good practice.
Mrs Drouet added: "This is a fast-moving and busy time for violence against women services but we hope these assets will be a timely reminder that help and support are still there and just one phone call, text or click away."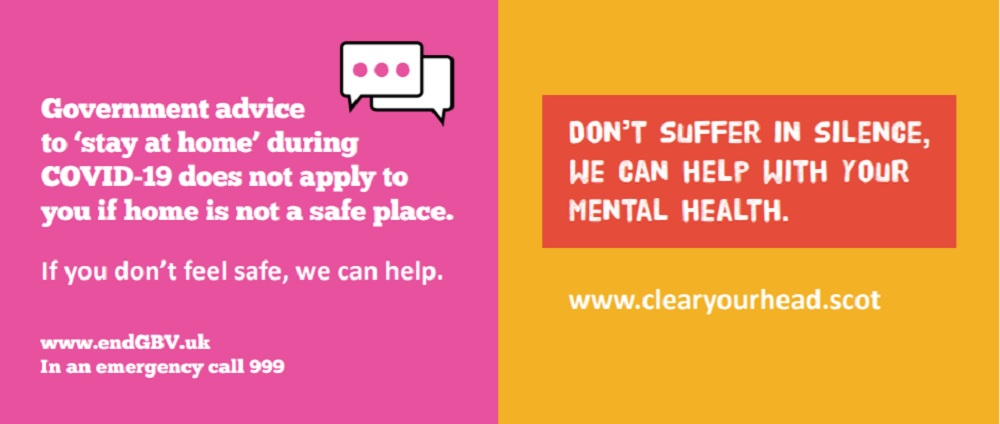 Dr Donna MacKinnon, director of access, learning and outcomes at the Scottish Funding Council, which provided cash to launch the campaign, said colleges and universities have a responsibility to protect students and staff.
She said: "Lockdown measures have made it much harder when home is not a safe place.
"That duty of care is made more important in these difficult circumstances.
"I'm confident these social media materials and the refreshed website will help our colleges and universities to reach out to students and staff and encourage them to seek help."
Many colleges and universities moved to online leaning after the coronavirus pandemic lockdown began.
Advance HE's Dr Nel Whiting said the lockdown left many people who were already facing GBV at greater risk.
Dr Whiting added: "Everyone should feel safe in their homes, and hopefully this initiative will mean some victims will become more aware of the support that is available to them."
The website can be accessed at:
https://endgbv.uk/Supportforyou/tabid/8056/Default.aspx