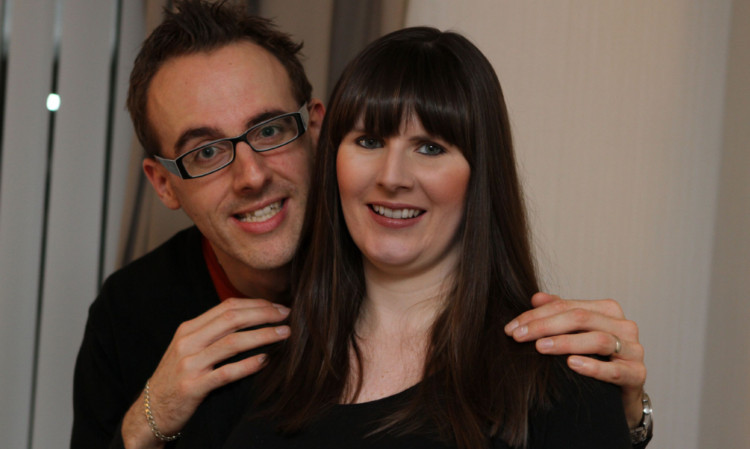 High school sweethearts lost first child.
A woman whose baby died after she had an X-ray to check her fertility is celebrating falling pregnant again.
Jodi Hassall went for the X-ray to try to determine why she hadn't fallen pregnant after a year of trying with husband Michael. It was only after the procedure she discovered she had already conceived. When she told doctors they said radiation from the X-ray could have harmed the baby and warned her she might miscarry. Within weeks Jodi lost the baby and was left distraught at the cruel twist of fate.
However, after recovering from the heartbreak she has since fallen pregnant again and is excitedly awaiting the baby's arrival.
Jodi, 28, said: "We're so happy and feel so lucky. I'm due on Hogmanay. We're hoping we have the first baby in the UK as I've been told some companies offer a year's supply of nappies if it is!"
Jodi and Michael, 29, are childhood sweethearts who started dating while they were pupils at Grove Academy in Dundee. They've been together for almost 12 years and were married on November 18, 2006, the same date they began going out in high school.
They started trying for a baby in April, 2011. However, Jodi went to her GP the following April where tests showed she wasn't ovulating. As a result she was sent for a form of X-ray that checks the uterus and Fallopian tubes.
Jodi said she didn't know the danger the procedure posed and wasn't warned. Two weeks later, she suspected she might be pregnant and was delighted when an over-the-counter test showed she was. Sadly, her joy was short-lived.
Jodi said: "I had a scan at six weeks and could hear the baby's heartbeat. But when I went for a third scan the baby had stopped growing and there was no heartbeat. We'll never know if it caused the miscarriage but it's likely it did.
"It wasn't a nice time but we didn't push each other away. I think we are stronger for it."
Following the miscarriage Jodi was given a drug to stimulate ovulation and was delighted to find she was pregnant again. Coincidentally, she found out she was expecting on the day her first baby would have been due.
The couple spoke to promote National Infertility Awareness Week, which runs until next Sunday.
Jodi said: "Infertility is such a personal thing to talk about. I've been open about what happened and think it's helped other people going through the same thing."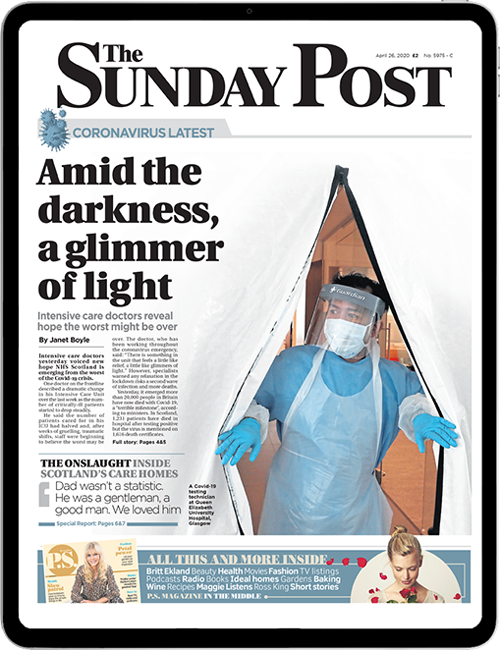 Enjoy the convenience of having The Sunday Post delivered as a digital ePaper straight to your smartphone, tablet or computer.
Subscribe for only £5.49 a month and enjoy all the benefits of the printed paper as a digital replica.
Subscribe