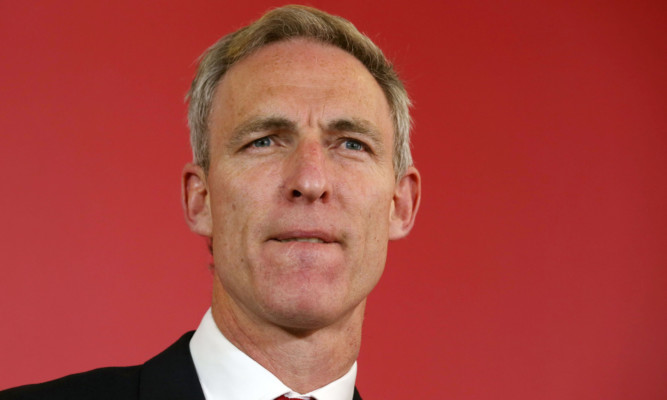 Jim Murphy is under mounting pressure to quit after one of his own MSPs said it was "unthinkable" he could carry on as Scottish Labour leader.
Murphy saw his party lose 39 seats to the SNP last week in a disastrous election result which has left them with just one Scottish MP. But the 47-year-old, who lost his own Renfrewshire East seat, has insisted he would stay on and fight for a seat in next year's Holyrood election.
However, the move has been met with a fierce backlash in some factions of Scottish Labour.
The Sunday Post has spoken to a total of nine serving MSPs and former MPs who say Murphy has to go. Two trade unions last night also called on him to quit.
Murphy still enjoys the support of a sizeable chunk of the party, including his deputy Kezia Dugdale, and the lack of any serious successor could yet see him stay on.
Elaine Smith, MSP for Coatbridge and Chryston, who helped run the failed leadership campaign of Neil Findlay, said: "His position as leader is untenable.
"To be left with just one Westminster seat is a damning indictment of the state we are in. Our problems clearly go much deeper than who is leader, but I do think it is unthinkable he can stay on and will be making that clear to our group meeting next week."
Alex Rowley, MSP for Cowdenbeath, said: "The Scottish Labour Party is on life support here and we need to work out where we have gone wrong and why people have stopped listening to us. That has to be the priority.
"Jim Murphy made a statement where he says he is staying on as leader and then makes who is leader the issue. I don't think he was right to make that statement. Our problems run much deeper than that one issue. It has just been a distraction from the real matters in hand."
Former Labour health secretary Andy Kerr said: "This has been a situation that has been developing for the last 15 years. My worry is Jim is a product of the system that forgot to see Scotland through the prism of the Scottish people and how they are changing.
"If we look at the campaign that Jim ran, it was like dad dancing in a modern nightclub in Glasgow. We were really out of date in what we were saying. We owe the people of Scotland an apology for an atrocious campaign."
Kevin Lindsay, the union ASLEF's organiser in Scotland, said: "Jim Murphy has just presided over the worst election defeat in the history of the Scottish Labour Party. He has to go and he has to go now."
Pat Rafferty, of Unite Scotland, said: "Staying on as leader will only prolong the party's agony".
Speaking on Friday, Murphy said Scottish Labour had lacked "continuity of leadership" with "five leaders in just seven short years" and said he was "determined to have a period of stability".