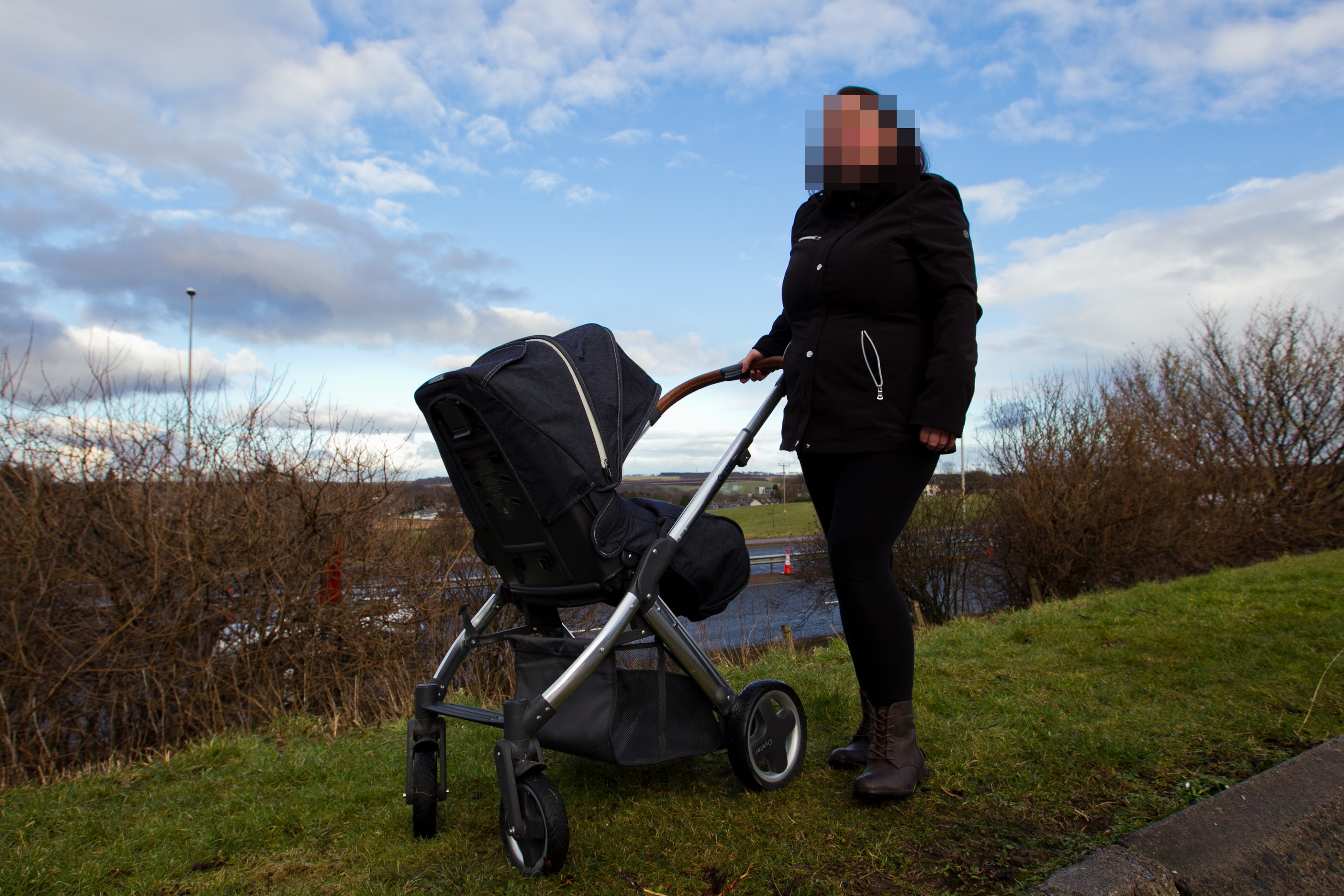 Today, a traumatised mother relives the terrifying moment a woman twice tried to snatch her son from his pram.
The 31-year-old opened her heart to The Sunday Post just days after former drug addict Joan Smith, 44, was jailed for attempted child theft, or plagium.
The ordeal took place as the mum and her son were travelling on an Aberdeen bus to a baby group.
In an account that will send a shiver up the spine of every parent, the "petrified" mum described how screaming Smith "just seemed to snap" and first tried to push the pram away from her.
Then, after leaving the bus empty-handed, she reboarded just seconds later and grabbed at the baby boy with such force, his mum was "afraid she would break his arms".
The mother, who cannot be named for legal reasons, today paid tribute to the bus driver who stepped in both times to halt the attempted child theft.
She also revealed she will never forgive Smith – and believes her prison sentence should have been longer.
Aberdeen Sheriff Court heard how Smith was standing in an area of the bus normally used by mothers and babies when the pair boarded the No.18 at around 9am on November 11 last year.
As the bus approached their stop in the city's Holburn Road the child's mother removed the buggy's brake and Smith stood up and walked towards them.
Smith then started to edge the pram forward and away from the baby's mother.
The behaviour alarmed the mum, who said: "Excuse me, please don't do that."
But Smith – who began abusing drugs in 2002 and who the court heard had significant mental health problems – became upset and shouted back at her: "Don't you know I've lost my child?"
Reliving the ordeal, the baby's mum said: "I told her I didn't know her and couldn't know about her child, but she just started screaming at me.
"At that point the driver stepped in and said that was enough. She acted like nothing had happened and walked off the bus.
"She was away to cross the road and then she came back on the bus and put her hands on my son and tried to pull him out of the pram.
"She was grabbing him with such force I was afraid she would break his arms. I froze at first.
"I wasn't expecting it. I didn't know what to do. So I told her that was enough, she could shout at me but he was only a child. I was petrified."
She added that at that point the bus driver stepped in once again, but said: "Nobody else on the bus tried to help."
And she revealed: "The woman threatened to spit on the bus driver, then spat on her hand and threw it at him.
"Then she crossed the street and just vanished. I had no idea where she was.
"The bus driver asked me what I wanted to do. I didn't want to get off the bus because I was afraid. I didn't want to be on the street in case she came back or followed me.
"But it was my stop and I needed to get to the mother and baby group which was a safe place and phone the police from there.
"I didn't want to stand on the street, I just wanted to get to safety."
The mum added: "When I got to the group I just burst into tears and one of the ladies there called the police. They came in minutes and took my statement."
And she revealed that on the bus journey home later that day, she spotted her attacker on the street and was able to alert police who then apprehended her.
She revealed: "People have said since that I should have hit her, but I have never hit anyone in my life.
"I'm not that sort of person. I'm just glad that I never take my eyes off my son.
"His buggy faces me so that I can see him at all times and he was well strapped in. Of course, I am very grateful to the bus driver."
In court, Smith admitted attempting to snatch the eight-month-old. She was jailed for 18 months and placed under a supervision order for nine months after her release.
However, the mum doesn't believe that was enough. She said: "She should have been given a longer sentence. What she did was serious.
"I cannot bear to think what would have happened if she had managed to get him.
"You hear of other people's children being abducted and the worst case scenario is they are found dead somewhere.
"I didn't know why she was trying to take him or what she was going to do with him.
"She just seemed to snap.
"I would like to know why she did it and why me. I would like her to say sorry even though I can never forgive her. And I hope she gets the help she needs. I'd hate to see this happen to any other family."
Clearly still reeling from the incident, she added: "Others have said I should feel sorry for her but she is a grown woman who knew what she was doing.
"Other people have depression and suffer but don't resort to attempting to abduct someone else's child."
The mum now hopes she can put the incident behind her.
She explained: "It's been a tough year – after my son was born he was in the hospital neo-natal unit with a serious infection.
"The attempt to take him from me was terrifying. He is my world.
"But we will be celebrating his first birthday at the end of the month – a birthday he will have in the safety of his home with his mum and dad beside him."
---
READ MORE
Family left devastated as cruel online trolls pose as dead mother on Facebook
Young boy must wear sun cream every day to prevent secondary cancer