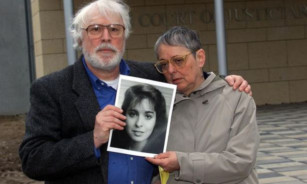 The mum of a Lockerbie bombing victim has slammed a top author after he appeared to mock the law chief who led the investigation into the atrocity.
Best-selling Scots writer James Robertson has campaigned in the past to clear the name of the only man convicted of the terrorist attack, Abdelbaset al-Megrahi.
Last week to coincide with the second anniversary of Al-Megrahi's death in Tripoli the writer published a short story charting the appearance of "Lord Cummerbund" at an inquiry examining the questionable conviction of "Henry Ingram".
The character is clearly based on the late Lord Fraser of Carmylie, who as Lord Advocate brought the case against Al-Megrahi.
Four years after the conviction Lord Fraser, who died at home in Arbroath last June aged 68, cast doubt on the reliability of the main prosecution witness, Tony Gauci, a Maltese shopkeeper who had sold the clothing used to pack the suitcase containing the bomb, labelling him "an apple short of a picnic".
In the tale Lord Cummerbund, the "former most senior law officer of the land", is asked about evidence given by a key witness in the case. He describes it as "crucial" to the conviction even though the witness was, he says, "as thick as two short planks".
Asked why he "continues to disparage this witness, without whose evidence the guilty verdict could not have been reached", he responds: "Oh, come on, it's all over now. We all know Ingram did it."
Last year, the award-winning author released The Professer of Truth, billed as "inspired by the Lockerbie Bombing".
It told the story of a university lecturer whose wife and daughter died in the terrorist atrocity in 1988, mirroring the life of Dr Jim Swire, whose daughter Flora was one of the 270 victims. But the story prompted a furious backlash by many of the Lockerbie families.
Last night, Susan Cohen, whose daughter Theodora, 20, was on board the Pan Am 103 flight, said: "There's a sizeable pro-Gaddaffi faction in Scotland, including people like James Robertson.
"I've read this story and apart from it being an unflattering reflection of the man who headed up the investigation it's part of a creeping assertion that Megrahi is innocent.
"Conspiracy theories are always more interesting than the mundane truth."
Mr Robertson was unavailable for comment.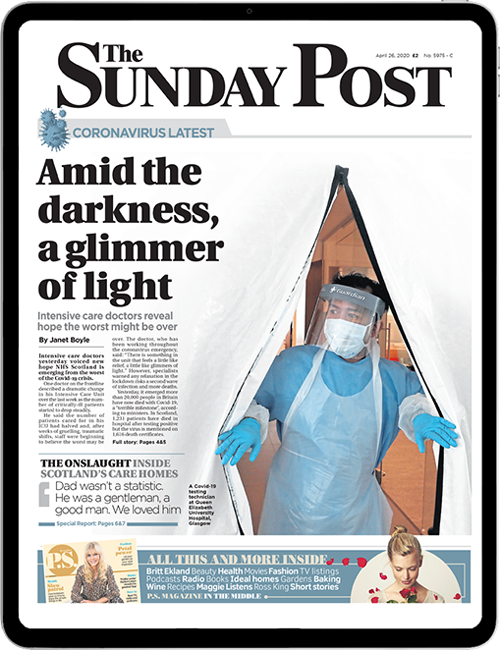 Enjoy the convenience of having The Sunday Post delivered as a digital ePaper straight to your smartphone, tablet or computer.
Subscribe for only £5.49 a month and enjoy all the benefits of the printed paper as a digital replica.
Subscribe