Three out of five business fear they will not survive the Covid-19 pandemic despite support from the UK and Scottish Governments, according to a survey.
Research by think tank Scotianomics found 61% of Scottish companies are worried they may not reopen after the coronavirus crisis.
This includes 77% of businesses in the tourism sector and 100% of those in agriculture, forestry and fishing, although Scotianomics noted in these areas many workers are self-employed and for them "financial support from the Government is lacking".
Of the 420 firms surveyed, almost all (93%) said they had been adversely affected by the pandemic – including 64% that said they had been forced to stop trading.
Looking ahead, almost three-quarters (74%) anticipate difficulties restarting their business when lockdown restrictions are eased.
Only 11% of businesses questioned had applied for a Business Continuity Loan – one of the schemes introduced by the UK Government to help firms survive the outbreak – with 48% describing them as a "bad idea in general".
Looking at why businesses have not taken advantage of the loan scheme, the report said: "There may be several reasons for this, such as credit scores, a company's desire to avoid relying on a loan or simply that the business does not require a loan after receiving Government grant support."
To counter the problems faced by firms, the think tank has suggested what it describes as "innovative and forward-thinking suggestions on how to rebuild Scottish business confidence".
These include a call for the Scottish National Investment Bank (SNIB), under the direction of the Scottish Government, to investigate setting up a national invoice factoring service for businesses.
Under this proposal, the think tank said companies could hand over the work of chasing unpaid invoices to the SNIB, with the firms given a loan equal to a percentage of the outstanding amount they are owed.
Scotianomics said this move would provide struggling businesses with working capital and allow the SNIB to boost its own finances by charging a management fee, as well as fees for recovering money owed.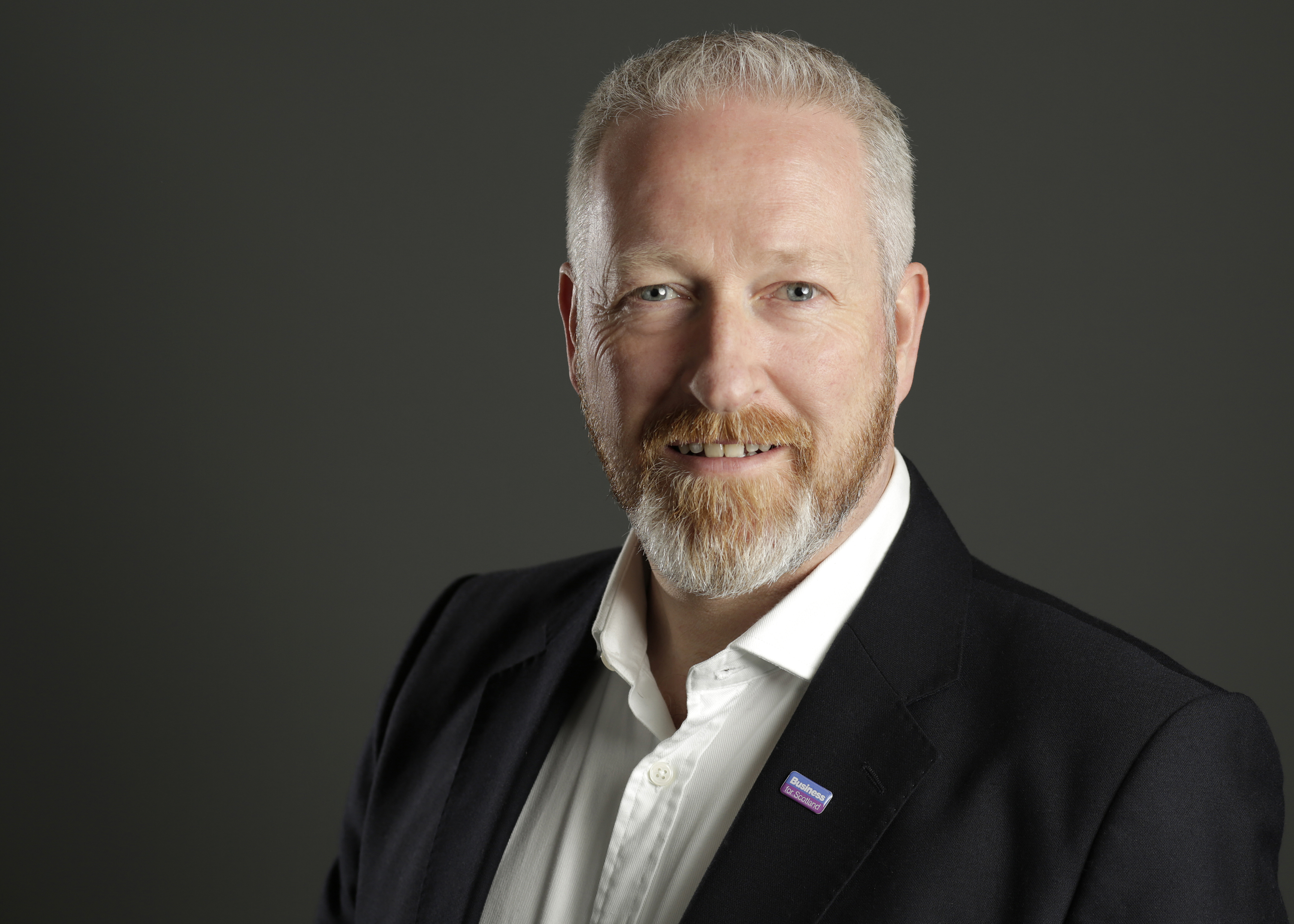 Gordon MacIntyre-Kemp, director of Scotianomics, urged the Scottish Government to consider their proposals "very seriously".
He said: "If they act on these suggestions, we believe Scottish business and the economy will snap back quicker and more effectively than in many other countries."
Speaking about the proposal for the SNIB to chase outstanding invoices on behalf of firms, Mr MacIntyre-Kemp added: "Nothing wrecks business confidence as thoroughly as seeing the payment process shattered throughout the entire supply chain.
"Without cash flow, businesses simply cannot operate. Without business confidence in the invoice chain, the economy will take an age to recover and investment will stall.
"As a nation, we should be thinking big. This kind of progressive move would inject cash into businesses exactly where it is most needed, while telling the world that the Scottish economy is up and running again.
"The fact that it could also build an excellent reputation and safeguard the long-term future of the SNIB would be an added bonus."
The think tank also wants help for businesses to prioritise the worst hit sectors of the economy – such as agriculture, forestry and fishing, tourism and arts, entertainment and recreation.
It is calling for the Scottish Government to buy and stockpile supplies of personal protective equipment (PPE), which can then be sold to businesses to help them if there is a second wave of coronavirus or could be used to help deal with other future infections.
A Scottish Government spokeswoman said: "We are acutely aware of the massive impact this pandemic is having on businesses and we are determined to do all we can to plan for recovery.
"We continue to listen to businesses about their concerns and discuss how we move forward as we slowly and carefully emerge from this crisis."
She added: "During this period of uncertainty, we are committed to protecting people's livelihoods and the productive capacity of the economy.
"Our total support for Scottish business now stands at more than £2.3 billion and we will continue to do everything we can to support employers and employees.
"We have set up an Economic Recovery Advisory Group, which will advise on the actions needed to support recovery and build a fairer, greener, more equal society.
"It will bring together business leaders and economic experts and already has extensive business and union involvement."