More than 1,000 patients have contracted coronavirus inside Scotland's hospitals in just over three months, figures show.
Data published by Public Health Scotland shows there were 1,036 cases over the period described as being "definite hospital onset" – where a patient tested positive for Covid-19 15 days or more after being admitted to hospital.
From the week ending March 1 to the week ending June 7, a further 265 cases were classed as being "probably hospital onset" – with a positive test for virus coming eight to 14 days after someone was admitted.
For the week ending June 7, which is the most recent period there are figures for, four cases occurred where coronavirus was definitely contracted within hospital – with an additional three probable infections.
Last month, Health Secretary Jeane Freeman said unvalidated figures suggested there were 901 "potential" cases where patients had contracted the virus in hospital, including 218 who have died.
Labour health spokeswoman Monica Lennon said: "Any suspected case of hospital-acquired Covid-19 is a cause for concern.
"Experts were warning of the risks of healthcare transmission at the start of the crisis yet action on PPE (personal protective equipment) and testing was too slow.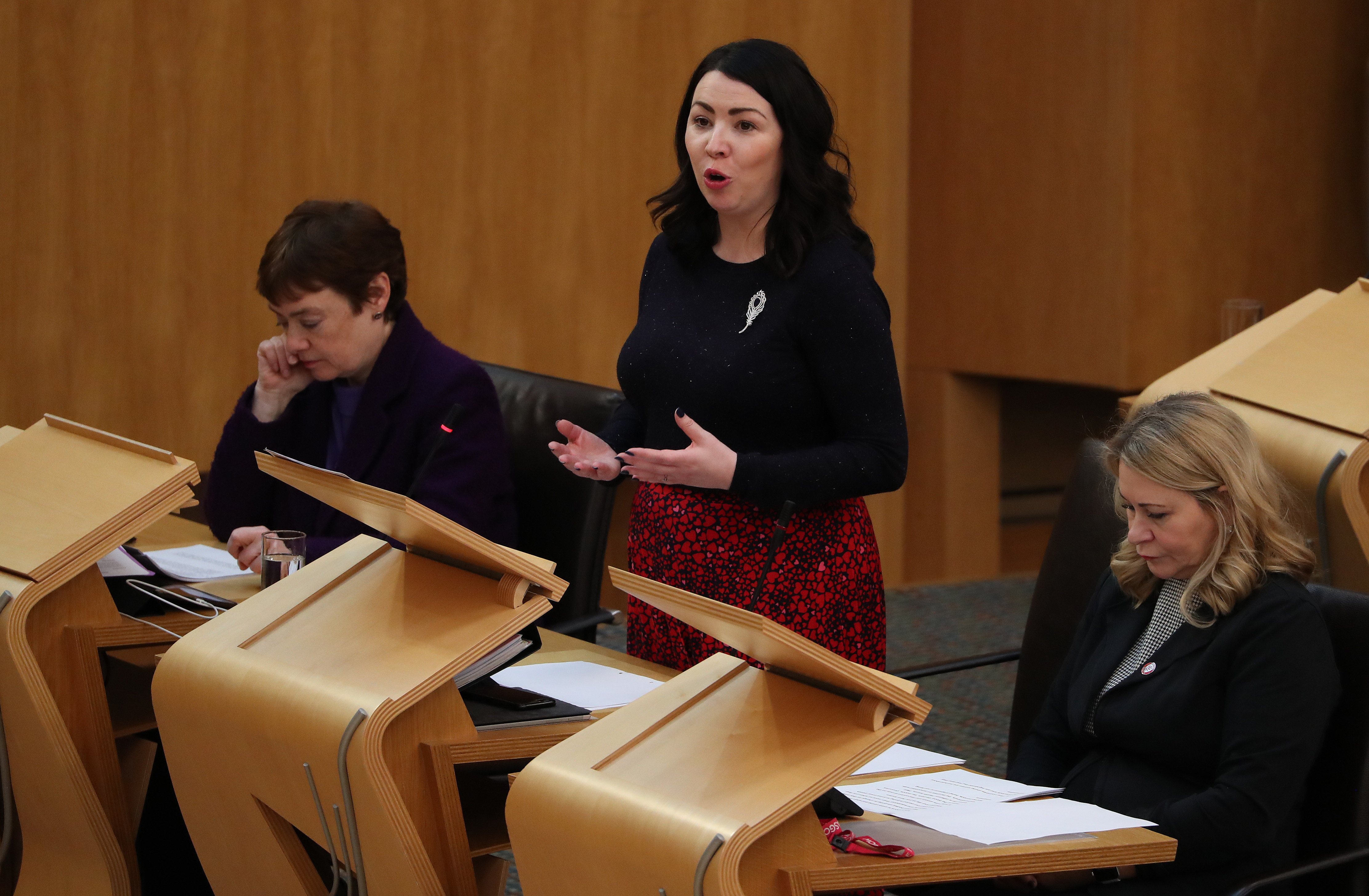 "Hundreds of patients, families and staff are awaiting answers on suspected hospital outbreaks and Scottish Labour continues to push for speed and transparency, especially for those who are mourning loved ones.
"It should worry us all if patients and staff are continuing to contract Covid-19 in hospital settings.
"We all want to see NHS services up and running again, however it's vital that measures have been put in place to improve safety."
Ms Freeman said: "Scotland is leading the way by publishing these figures which will help support international effort in the fight against Covid-19.
"This is the most detailed picture of hospital associated infections anywhere in the UK – no other UK nation has published this breakdown – as it includes every single positive case in hospitals and identifies a likely source. "
She added: "These figures covering a 14-week period show that looking at both definite and probable cases, around 7.3% of cases were Covid-19 nosocomial associated infections.
"This reflects the lower rates of transmission in the community and the incredible efforts of our NHS staff.
"This data shows that the rate of Covid-19 transmission in hospitals follows the same rate of the pandemic spread in Scotland.
"The infection prevention and control measures already in place are vitally important and we have announced enhanced measures to ensure precautions are in place.
"Healthcare working testing, all patient-facing staff to wear masks and patient and visitor use of face coverings have all been introduced to reduce the risk of hospital associated infections."