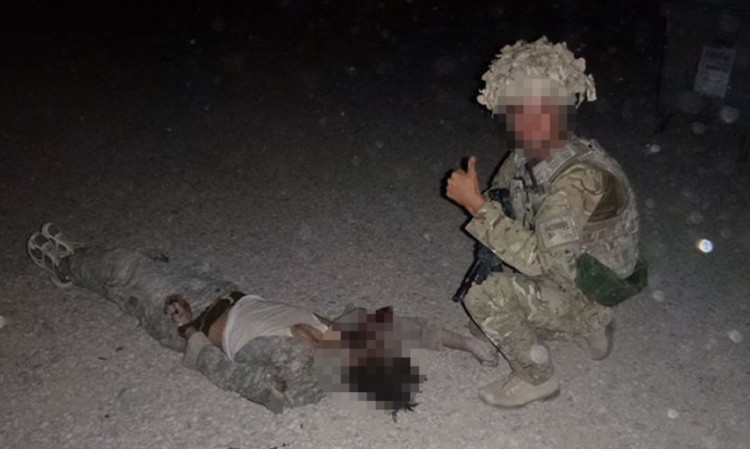 More British troops could be dragged into the dead Taliban photo scandal.
Two RAF gunners were withdrawn from duties after pictures emerged apparently showing them posing beside the bloodstained body of an Afghan insurgent.
Both are believed to be from the 51 Squadron Regiment, based at RAF Lossiemouth.
But The Sunday Post understands the MoD are now looking into whether other troops were involved.
A source said: "Two troops have already been returned back to
Scotland over these photos.
"Looking at them, you would imagine there's at least two people involved one taking the picture, and one person posing.
"But the pictures are quite blurry, so it would be difficult at this stage for the MoD to definitively say that only two people are involved.
"It could be any combination, with one or more troops behind the camera. Action is being taken on that front."
The two troops already relieved of their frontline duties were returned to their Moray base immediately after the discovery of the photographs in April. The "trophy" shots are alleged to show serving military personnel from the RAF regiment kneeling next to the bloodied body of a dead Taliban soldier.
Two of the photos appear to picture servicemen offering a "thumbs-up" sign as they pose alongside the corpse.
The RAF yesterday condemned the photographs the taking of which by troops is strictly forbidden.
A spokesperson said: "This type of behaviour is unacceptable and will not be tolerated. The RAF is treating this incident extremely seriously and has launched a military police investigation."
It is believed that the graphic images were leaked on the internet 19 months after they were taken.
They show the aftermath of a deadly Taliban attack on Camp Bastion Britain's main base in Afghanistan on September 14, 2012.
Joanne Mariner, director of law and policy at Amnesty International, blasted the photographs as
"degrading". She said: "They violate international humanitarian law standards, including common article 3 of the Geneva Conventions, which prohibit the disrespectful and degrading treatment of the bodies of dead combatants.
MoD chiefs confirmed they had launched an inquiry. A spokesman added: "After the pictures came to light, two RAF personnel were relieved of frontline duties and returned."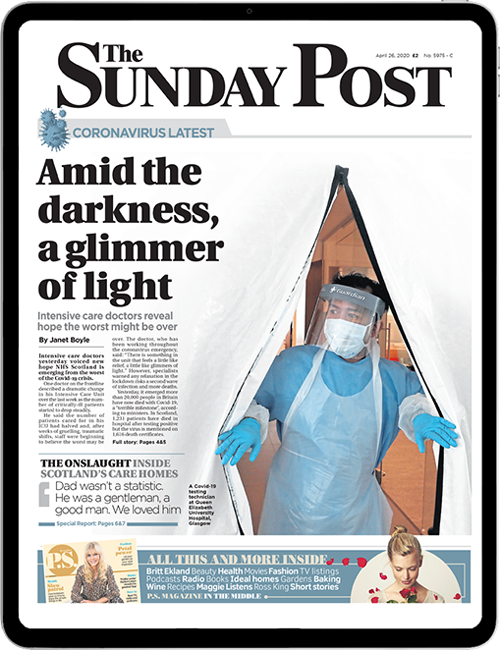 Enjoy the convenience of having The Sunday Post delivered as a digital ePaper straight to your smartphone, tablet or computer.
Subscribe for only £5.49 a month and enjoy all the benefits of the printed paper as a digital replica.
Subscribe