The Scottish Government has been urged to launch mobile coronavirus testing facilities for front-line health workers.
Scottish Tory leader Jackson Carlaw has made the plea following "disappointingly low" use of regional sites.
He said Scotland should "take the lead" with testing facilities that can be taken around the country, in addition to drive-through test centres.
First Minister Nicola Sturgeon stressed the vast majority of coronavirus testing of healthcare workers in Scotland is already being carried out by local health boards.
She added the Scottish Government is "seeking to explore all ways in which we can make that more convenient for people".
The UK Government has funded the creation of testing hubs at Glasgow, Edinburgh and Aberdeen airports, with another in Inverness expected to open in the coming days and a fifth planned in Dundee.
Front-line NHS and care staff and other key workers, as well as their family members, are being offered appointments at these sites, with the Scottish Government organising who is selected for testing.
This is in addition to NHS Scotland's laboratory testing, which had checked 41,699 people for the virus as of Wednesday morning.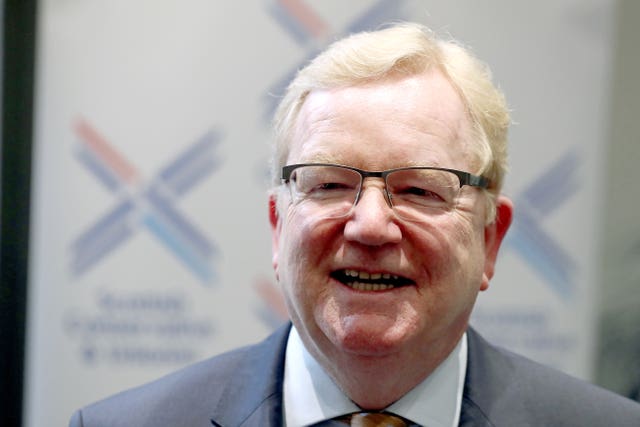 After reports the take-up of testing at some of the UK Government's regional centres has been low, with staff sent home early, the Scottish Conservatives said there should be a greater focus on mobile testing facilities.
Scottish Conservative leader Jackson Carlaw said: "We know that the uptake of testing in some of these hubs has been disappointingly low.
"We also know that's not because people don't want to be tested, it's because getting to these places after a long shift is simply out of the question.
"That's why we should be looking into taking these tests to the workers across Scotland."
He added: "With the best will in the world, a nurse in Dumfries and Galloway is not going to drive to Glasgow Airport after 12 hours on the front line.
"And we have seen this week that in the Highlands, there's only one testing hub, which is great for those in and around Inverness, but nothing like close enough for many others.
"We've argued that the Scottish Government can diverge from the UK approach when it can be shown that it's of benefit to Scots.
"Taking the lead on mobile testing, especially given our distinct geography, would be the perfect way to do that."
Asked about Mr Carlaw's suggestion at the Scottish Government's daily coronavirus briefing, Ms Sturgeon agreed travelling to Glasgow Airport for testing would be inconvenient.
But she explained a healthcare worker would be tested more locally.
The First Minister said: "Somebody in Dumfries and Galloway would be tested by their local health board if they were a healthcare worker, they wouldn't routinely be sent to a Glasgow Airport to go to drive through."
She previously acknowledged testing being carried in Scotland was below capacity, in response to a question from Scottish Greens co-leader Patrick Harvie at FMQs, but said the Scottish Government is "looking carefully" at the situation.
Ms Sturgeon added: "We are testing more key workers with every week that passes.
"The testing at drive-through centres at Glasgow Airport and elsewhere is over and above the test numbers that we report, which are from national health service lab capacity.
"We are still focused on getting more care sector workers through testing but the impact of the measure is being seen in the reduction in the health service absence rates."