Labour has accused the Scottish Government of breaking a pledge to deliver free musical instrument lessons at school.
The SNP said in its election manifesto ahead of the 2021 vote that it would "abolish fees for music and arts education, including instrumental music tuition in schools".
The Scottish Government announced in the months after the election it would be providing £7 million for instrumental tuition, but no steps have been taken to legislate for the abolition of fees.
The Education Secretary has now said ministers remain "fully committed" to removing fees, but added that decisions on music tuition are for local authorities.
In response to a parliamentary question from Labour MSP Sarah Boyack, Education Secretary Shirley-Anne Somerville said: "The Scottish Government remains committed to the removal of fees associated with instrumental music tuition so income is not a barrier to children and young people taking up an instrument.
"Access to instrumental music tuition is for local authorities to determine depending on local circumstances and priorities.
"Councils are autonomous and it is their responsibility to agree their annual budgets, taking into account their statutory duties and national and local priorities."
A Scottish Government spokeswoman added that £12 million had been pledged to remove music tuition fees in the next financial year – the same amount offered last year.
"Where instrumental music tuition is available in schools, the Scottish Government is committed to the removal of fees so income is not a barrier to children and young people taking up an instrument," the spokeswoman said.
"Scottish Government funding of £12 million for instrumental music tuition in 2023-24 has been agreed with local authorities. The funding means that where music tuition is offered in schools, parents and carers will not be required to pay fees."
Ms Boyack – Scottish Labour's culture spokeswoman – said: "(The Government's) incoherent spin can't hide the fact they have washed their hands of this policy and let down the next generation once again.
"Scottish arts and culture organisations are being left to collapse by this Government, and now young people are being robbed of opportunities too.
"The SNP need to put their empty rhetoric on this into action and end the brutal cuts forcing councils to make such impossible choices."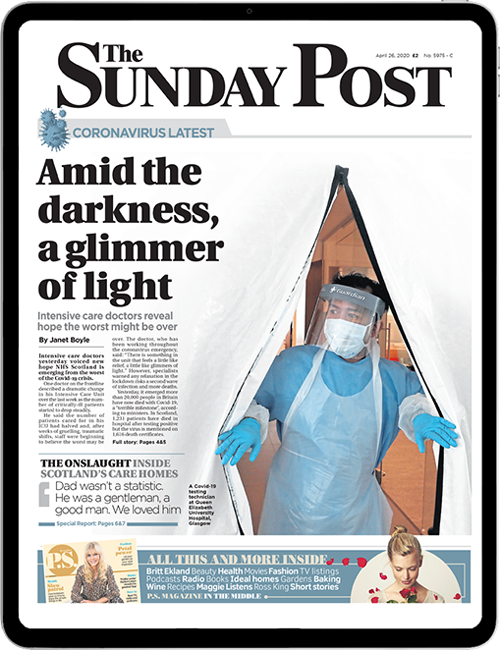 Enjoy the convenience of having The Sunday Post delivered as a digital ePaper straight to your smartphone, tablet or computer.
Subscribe for only £5.49 a month and enjoy all the benefits of the printed paper as a digital replica.
Subscribe