Clare Haughey has apologised to service users after the publication of an independent review into mental health services in NHS Tayside.
The report, which made 51 different recommendations, was published following a review by former chief inspector of prisons Dr David Strang on February 5.
The health board needs a strategy to deliver a "radical transformational redesign of mental health services", the report found.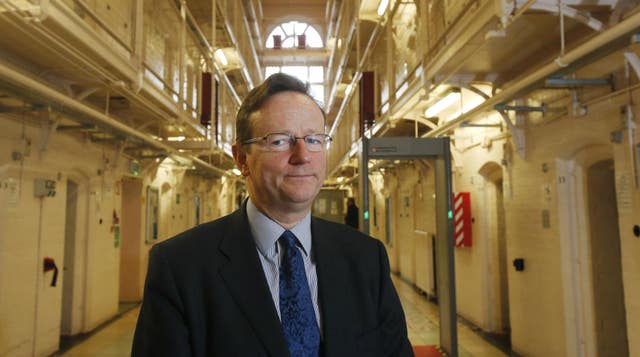 Making a statement at Holyrood, mental health minister Ms Haughey said: "Far too many people have been let down and while it's not enough on its own, I would like to offer my apology on behalf of the Scottish Government for what they have endured.
"Many Tayside patients, their family and friends, including those who have lost loved ones, will have found the report challenging.
"Their bravery, courage and candour was vital in shaping this report."
The minister told MSPs Dr Strang has committed to conducting a "progress update" into the mental health services at NHS Tayside, which will be published in February next year.
Conservative health spokesman Miles Briggs asked the minister what benchmarking would be put in place beyond 2021, to which she said Dr Strang had not signed on for any more reviews after the one to be published early next year.
She added she was "happy to engage in discussions" on how monitoring can be done in the future.
The health board accepted the outcome of the review and the recommendations in full, with chairman Grant Archibald offering his apologies to those who had been effected.
The minister said the Tayside collaborative strategic leadership group has been set up to respond.
Formed of chief executives from Dundee City, Angus and Perth and Kinross Councils, along with the Police Scotland divisional commander for the area, the group has been tasked with implementing a "Tayside-wide strategy and change programme" aimed at mental health.
Ms Haughey said: "The issues identified by the inquiry can not be resolved by one single agency.
"It's crucial that there is a whole system review of services."
Work is under way to come up with an action plan on how each of the recommendations will be met, she added.
Labour health spokeswoman Monica Lennon asked for a guarantee from the minister that all recommendations will be met as part of the action plan, asking what could be done if change is not made.
Ms Haughey said: "There is no doubt that there should be no resistance to change and to accepting the recommendations of this independent inquiry and I'm reassured by the reassurances that I've had Tayside collaborative strategic leadership group that they are accepting of that and do want to work together.
"I'd like to reassure Ms Lennon that I will not be taking my eye off the ball in terms of quality and safety in mental health services across Scotland."