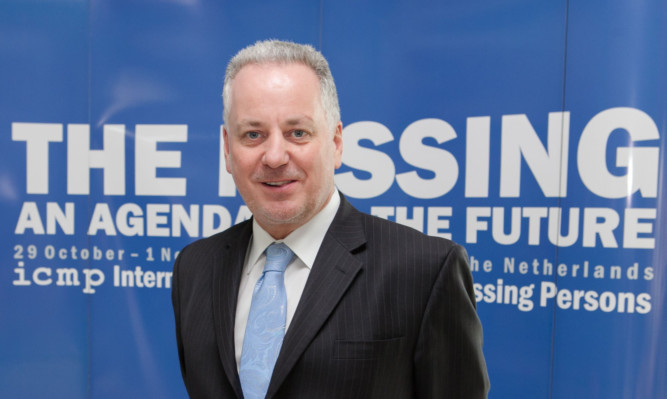 "There have been times over the years when I have wondered if anyone was listening to Scotland."
The former First Minister has called on Scottish voters to make a "better choice" at the election. But he hinted Labour's fortunes may not yet have bottomed out.
Asked if Labour were on the road back to power in Scotland he would only say: "Scottish Labour is on the right road."
Polls predict the SNP is set to scoop dozens of seats in Scotland and the Nationalists last night called on Lord McConnell to "get a sense of perspective" if he thinks Labour's looming electoral meltdown north of the border is a tragedy.
Speaking exclusively to The Sunday Post, the former Scottish Labour leader said: "We have some excellent new candidates in this election. In recent days I've campaigned with Melanie Ward in Glenrothes and Johanna Boyd in Stirling. They would make fantastic MPs, fighting for fairness and justice.
"It would be a tragedy if this protest movement based on the past got in the way of our chance to elect these people as MPs for the future."
Critics have accused him of being out of touch.
SNP Westminster leader Angus Robertson said: "Jack McConnell clearly needs to get a sense of perspective if he thinks the prospect of voters rejecting Labour candidates at the ballot box is a tragedy. The fact is people in Scotland feel let down by a Labour party that has failed to stand up for their interests and instead chose to campaign arm in arm with the Tories during the referendum and vote alongside them for a further £30 billion of austerity cuts."
But the former First Minister, who lost to Alex Salmond in 2007, claimed he understands why so many Scots are turning to the SNP.
Lord McConnell previously criticised his party for being "angry" since they lost power in Holyrood eight years ago. And he criticised the Better Together campaign that won the referendum, despite turning out for it on a number of occasions in the run-up to last September's independence poll.
He explained: "I completely understand why thousands of people in Scotland who were not traditional supporters of independence voted Yes. There were times when I was angry at the No campaign, too. And there have been times over the years when I have wondered if anyone was listening to Scotland.
"But the General Election is not a protest by-election. In the next 10 days we will choose the government of the country, not just someone to represent each of our local areas.
"I know the vast majority of people thinking about voting SNP want to see change in Scotland and in the UK, and they are impatient like me. But they need to make a better choice to bring about that change."
McConnell, who now sits in the House of Lords, is seen as being close to the Labour leadership team. Jim Murphy was working for him in the run-up to the 1997 election.
Lord McConnell is keen to endorse the current Labour leadership more vocally than he did previous leader, Johann Lamont.
He said: "Jim Murphy and Kezia Dugdale have dramatically changed the Scottish Labour party in the last six months. We are back as the party of Scotland. They have sharpened our policies and put poverty and opportunity for young Scots at the centre of our mission.
The former First Minister also said: "In this election campaign the Tories and the nationalists are playing games with each other and that's helped them both so far.
"I think Ruth Davidson has been let down by the Tories."