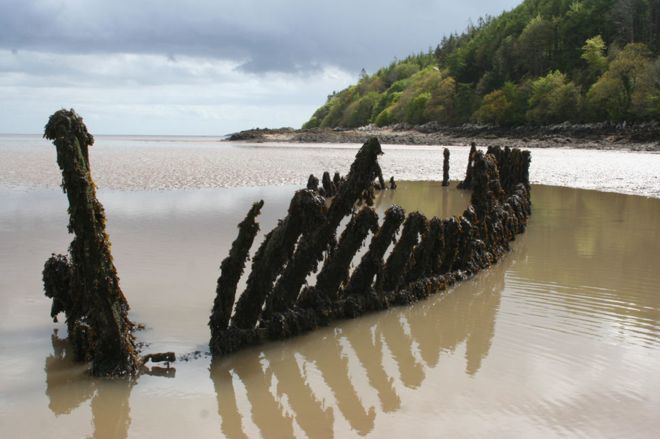 More than 100 maritime archaeological sites were revealed, including metal and wooden shipwrecks, flying boats and other aircraft, cannons, cannonballs and ancient anchors.
A group of previously unreported Second World War flying boats in the Firth of Lorn in Argyll was also recorded.
The discoveries were all part of project Samphire, which involved archaeologists from Scotland and Australia working with residents from Cape Wrath in the north to the Solway Firth in the south of Scotland.
The project, funded by the Crown Estate, worked by crowd-sourcing information about possible archaeological sites in the marine environment through meetings with harbour masters, scallop divers, recreational divers, fishermen and others.
The locations identified were recorded before the most promising were visited by teams of volunteer and professional archaeological divers.
Wreck sites recorded include the Yemassee, an American cargo ship lost in 1859, the Hersilla, an armed iron naval yacht lost in 1916 and the Sheila – a ferry sunk in 1927 and the salvage vessel lost in attempts to recover it.
The project began at the end of 2012 led by a team of maritime archaeologists based in Edinburgh at WA Coastal & Marine and carried out in partnership with the Flinders University of South Australia.
John McCarthy, of WA Coastal & Marine, said: "The knowledge gained during the project will help to enrich our knowledge of Scotland's maritime heritage and this will help us to manage and protect this resource for future generations.
"We could not have done this without the enthusiastic response from local people; everyone from divers to beach combers.
"The span of this project over three years has allowed us to build up a great momentum and to develop a network of contacts along the entire west coast mainland.
"Although the project is now coming to an end we are already looking for ways to apply the lessons we have learned through this project on a more permanent and national scale".
The Crown Estate's Asset Manager, Paul Bancks, added: "What has made the Samphire project special is the way it has harnessed local knowledge to inform how and where investigations took place.
"It's been fascinating to see the discoveries the marine archaeologists have uncovered, with many finds reminding us that leisure, trade, and even conflict have all been played out on the waters around Scotland for many hundreds of years."
---
READ MORE
Sunken torpedo found at Scapa Flow in Orkney