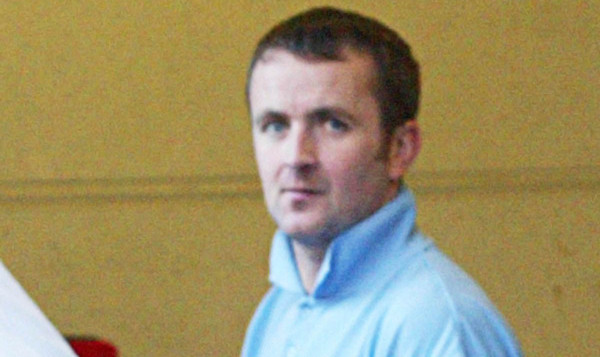 David Martindale was jailed in 2006 but now works for Livingston FC.
A top football club has come under fire for giving a coaching role to a drug baron's right-hand man.
David Martindale, 41, was jailed for six-and-a-half years in 2006 after being caught in the same undercover police operation that smashed one of Britain's biggest-ever cocaine gangs.
However, Martindale is now working with youngsters at Scottish Championship side Livingston. This is despite the club's charter stipulating staff must "consistently display high standards of behaviour and appearance".
Critics have blasted the club for setting a bad example.
Former director of Scotland Against Drugs, Alistair Ramsay, who advised the Scottish Government on drugs policy, said: "It is irresponsible of a club to behave in this way.
"Footballers at all levels, whether they are coaches or players, really need to be above reproach when it comes to their own behaviour.
"Someone setting such a poor example should not be given the opportunity to work with young people."
Martindale, a former Heriot-Watt University student, ran an extensive operation for one of Scotland's most notorious dealers, Alex Donnelly.
The pair were jailed after an undercover police sting seized a haul of cocaine with a street value of £325,000.
Criminal assets investigators estimated that Martindale had pocketed £275,000 from the drug trade, but they were only able to claw back £167,000.
During sentencing, Lord Kinclaven said Martindale carried out "the role of No. 2, or right-hand man, to Donnelly".
He added Martindale played a "hands-on" part in the drugs operation, meeting with couriers and checking up on arrangements. A flat in Glasgow had also been set up as a processing plant to prepare and cut the cocaine.
Despite his prominent role in the illicit empire, Martindale is working at Livingston with the blessing of the club's senior staff.
A source close to the club said: "Martindale was brought to the club by a third party, who asked if he could coach on a voluntary basis to help with him completing his badges.
"Disclosure Scotland were asked for details of his record and, after that, the Scottish FA were approached.
"As far as the SFA were concerned, it was a matter for the club."
On Livingston's official website Martindale is described as an "assistant coach".
His beaming official photograph which features alongside former Scotland internationals Mark Burchill and David Hopkin is in stark contrast to the police mug-shot that was issued after he admitted drug trafficking at the High Court in Glasgow in 2006.
The club's charter says staff are subject to a 15-point code of conduct and are expected "to pay particular care to the moral aspect of their conduct".
It adds that "coaches must provide guidance and support to players on the dangers of drug abuse" and they "must consistently display high standards of behaviour and appearance".
Martindale had worked in the pub trade prior to his involvement in organised crime.
But when one of his bars which was uninsured suffered £60,000 of fire damage, he found himself embroiled in the drugs trade.
Former taxi driver Donnelly had previously held a Scottish record for the largest crime confiscation order, for £270,000, after he was sentenced to four-and-a-half years in prison in 1996 following the seizure of heroin.
Just a month after being released in December 2011, Donnelly was again caught setting up a heroin deal and later given a 10-year sentence.
Livingston chairman Gordon McDougall said he was "not prepared" to comment on the situation.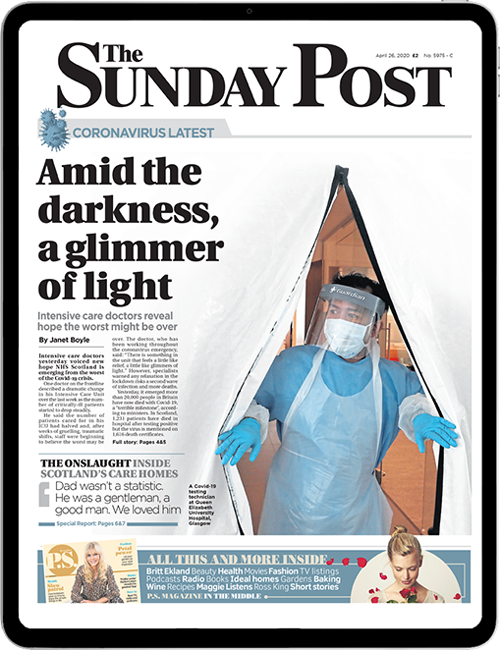 Enjoy the convenience of having The Sunday Post delivered as a digital ePaper straight to your smartphone, tablet or computer.
Subscribe for only £5.49 a month and enjoy all the benefits of the printed paper as a digital replica.
Subscribe