The Scottish Lib Dems will use a parliamentary debate on Wednesday in an attempt to declare a "crisis" in NHS dentistry.
The party will use its debating time to urge the Scottish Government reform funding structures for dentistry and rewrite its NHS recovery plan to include a plan for dentistry.
Speaking ahead of the debate, party leader Alex Cole-Hamilton said: "The crisis in NHS dentistry can be felt everywhere. The number of dentists doing NHS work has fallen sharply and the number of procedures have fallen too.
"This dire state of affairs was captured by the words of the Chair of the British Dental Association's Scottish Council, who has warned of a 'wholesale exodus' from NHS work.
"It's harder than ever to see a dentist, even if you are in pain, but the government's response has been achingly slow.
"Toothcare, like any other form of healthcare, should be universally accessible.
"Scottish Liberal Democrats were instrumental in bringing forward free dental checks in Scotland and in establishing a new dental school to address workforce shortages. That good work is being undone.
"Our motion would see ministers rewrite their NHS Recovery Plan to support dentists fully and reform funding structures so that more can provide services on the NHS.
"That is how we will repair NHS dentistry, enable people to be seen and guarantee comprehensive treatment at the point of need in every community."
Figures released last month showed the number of people attending the dentist continued to fall, despite a more than 95% registration.
Within the last two years, the figures said, just 50.4% of Scots had seen a dentist.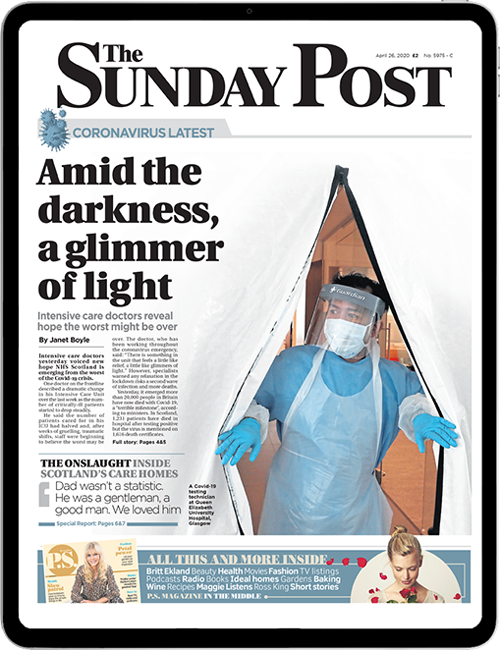 Enjoy the convenience of having The Sunday Post delivered as a digital ePaper straight to your smartphone, tablet or computer.
Subscribe for only £5.49 a month and enjoy all the benefits of the printed paper as a digital replica.
Subscribe