A Holyrood committee has rejected a call for all elected politicians to be subject to mandatory background checks.
Liberal Democrat MSP Alex Cole-Hamilton had hoped to change the law to make it an offence for any MP, MSP or councillor in Scotland to meet a child or vulnerable person without first having had a Protecting Vulnerable Groups (PVG) check.
He had wanted to change the Disclosure (Scotland) Bill, which is currently undergoing detailed scrutiny by MSPs on the Scottish Parliament's Education Committee.
Mr Cole-Hamilton said: "To assume election to office is the only safeguarding we need is an attitude that will unquestionably put our children in danger.
"We've made huge progress in recent years towards creating a safeguarding culture in every other workplace and sector so why are elected politicians exempt from that process of improvement?"
The committee rejected his amendments by 10 votes to one, saying the issue should instead be considered by Holyrood's Standards Committee, or the Parliament as a whole.
It comes after children's minister Maree Todd warned criminal record checks would not necessarily have flagged concerns about the late MP Cyril Smith.
The Independent Inquiry into Child Sexual Abuse last month said Westminster institutions had "repeatedly failed to deal with allegations of child sexual abuse" against politicians, including the Liberal grandee.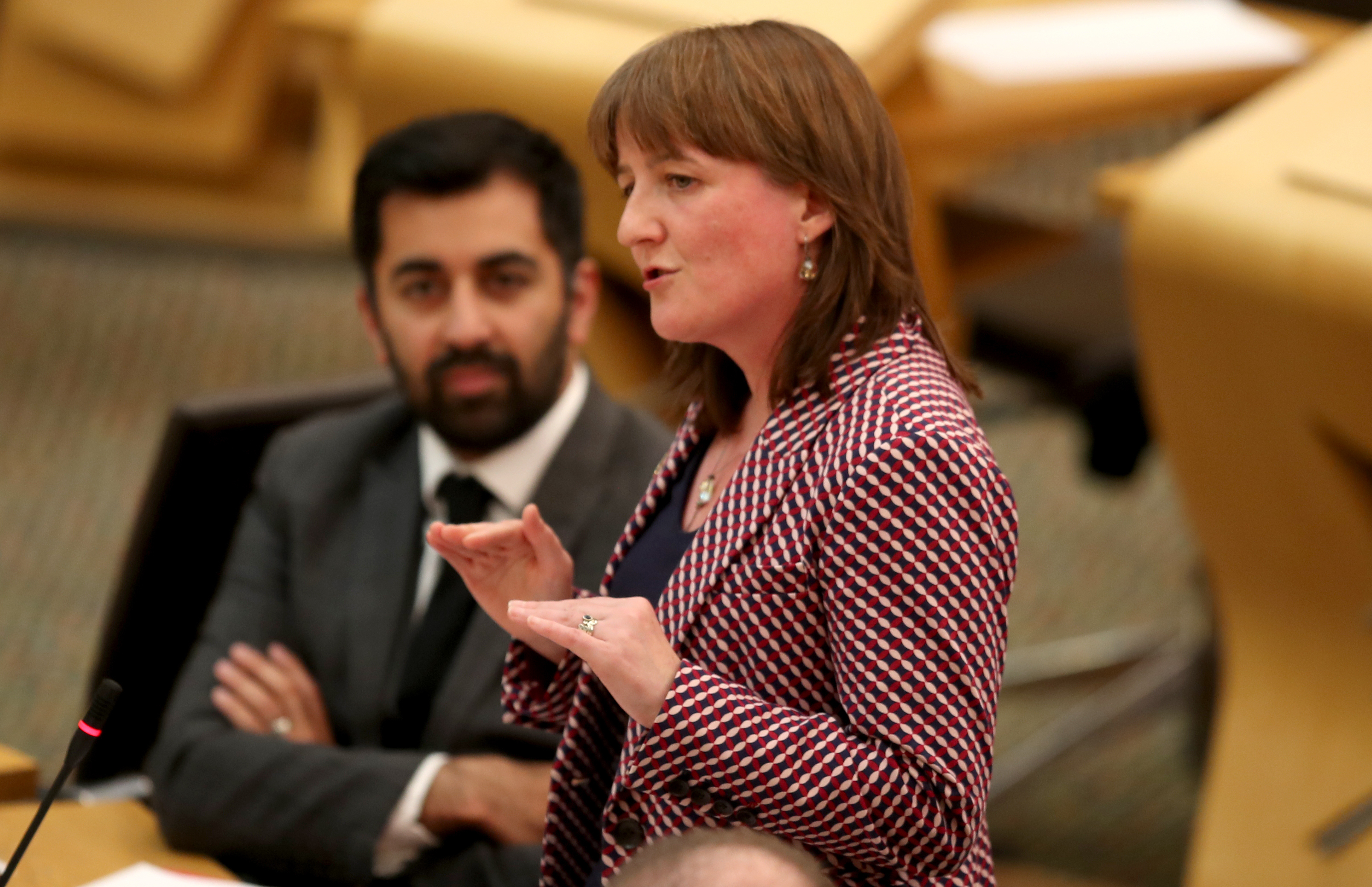 Ms Todd said there were "very painful lessons" for politicians to learn from that inquiry.
She said: "Cyril Smith was never convicted in his lifetime but allegations of child abuse, including reports to the police, were made over four decades.
"It is not at all clear that a criminal record check would have protected children in this case."
She added the amendments put forward by Mr Cole-Hamilton "present a number of challenges which will have very significant constitutional implications".
The minister said: "They have not been subject to consultation with the public or with Parliament and I firmly believe it would be better if the member were to raise this with the Standards Committee or even with the Presiding Officer so they on behalf of the Parliament can look at this issue.
"I am absolutely prepared to work with Parliament to find a solution but I do not think the provisions of this Bill are the appropriate way to do this."
SNP MSP Gail Ross said the issue was "too big" for the committee alone to deal with.
She said: "I do think it is probably a Standards (Committee) issue and something for the whole Parliament to discuss, rather than us, one day, for half an hour."
Similarly Green MSP Ross Greer said: "This is an incredibly complicated debate with significant repercussions and we have simply not had the opportunity to explore all of these issues sufficiently."