Lessons must be learned after extending Scotland's census due to a low rate of returns cost an extra £6 million, auditors have said.
Audit Scotland have said the National Records of Scotland (NRS) must establish why the initial return rate was significantly lower than other parts of the UK.
Wide concerns about an initial return rate of 79% saw the 2022 census extended by a month, increasing the rate to 89%.
Officials say robust data can still be produced despite missing the target of 90% and a minister has denied that poor communication is to blame.
Audit Scotland has now laid a Section 22 report before the Scottish Parliament, highlighting a matter of public interest regarding a public body's accounts.
It noted that the census in England and Wales concluded with a response rate of 97%.
The report said NRS continues to investigate why the response rate in Scotland was lower than expected.
Extending the deadline is expected to cost an additional £6 million, equating to around 4% of an overall programme budget of £144.6 million.
The report said "significant" work remains to be done in order to produce robust data and said NRS should be transparent about its process.
In September, the UK's National Statistician Sir Ian Diamond said the census could still provide "really good" data despite a lower than expected return rate.
MSPs were told that administrative data was now being used to a greater extent than initially planned.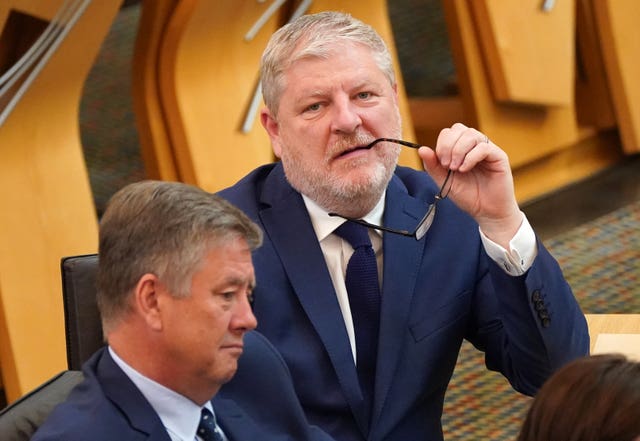 Constitution Secretary Angus Robertson has said accusations of poor communication around the census "do not stand up to any fair scrutiny".
Stephen Boyle, Auditor General for Scotland, said: "The census is a vital data gathering tool that allows public services to be planned properly.
"It's important that National Records of Scotland establishes why the return rate was significantly lower than the other countries in the UK.
"Those lessons should be shared and will be crucial to planning for future censuses and surveys."
Conservative MSP Donald Cameron commented on the Section 22 report, saying: "It was clear from the moment that the Scottish Government decided to hold their census on a different date from the rest of the UK that it would cause trouble.
"Now the Auditor General has confirmed that this led to increased costs and a worse response rate than any other part of the country.
"He's right that lessons must be learned – and I would hope Angus Robertson has the sense to accept them.
"The first of these is that the SNP must never again allow manufactured differences to distort the proper conduct of government business, wasting public money in the process."
Lib Dem MSP Willie Rennie said: "Ministers made significant changes including moving the census online and getting out of sync with data collection elsewhere in the UK.
"Then they refused to learn any lessons out of nationalistic belligerence.
"The SNP's botched census will have a knock-on effect on the delivery of government services for the next decade."
A National Records of Scotland spokesperson said: "As is the case across the UK and many countries across the globe, NRS's modern census will bring together data from the initial census returns, the census coverage survey and administrative sources.
"NRS will bring these elements together using statistical methods and will deliver the high-quality census outputs and population estimates required by users.
"NRS is conducting robust evaluation across the census programme looking at all aspects of its design and delivery to reflect lessons learned.
"An end-to-end evaluation report on the census programme will be published and laid before Parliament."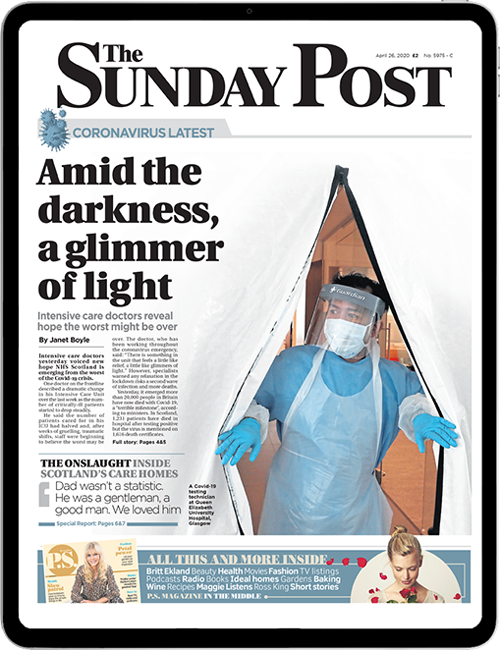 Enjoy the convenience of having The Sunday Post delivered as a digital ePaper straight to your smartphone, tablet or computer.
Subscribe for only £5.49 a month and enjoy all the benefits of the printed paper as a digital replica.
Subscribe