Land register legislation is placing major administrative burdens on Scottish churches, it has been claimed.
The Register of Persons Holding a Controlled Interest in Land (RCI) came into effect in April 2022 and aims to provide more transparency over ownership.
Ministers have now asked the Scottish Parliament to extend the deadline for compliance by 12 months to spring 2024.
If approved, fines can be issued after this period for those who have not disclosed relevant details.
But church organisations in Scotland have said a rethink on how best to include churches in the register is required – not more time.
Reverend Fiona Smith, principal clerk of the Church of Scotland, said the process is likely to cost in excess of tens of thousands of pounds in legal and administrative costs.
And given the reliance congregations have on local volunteers, she said legal penalties could be imposed on people who do not realise they have the duty.
She said: "It is likely to cost tens, if not hundreds of thousands, of pounds in legal and administrative costs.
"It will require additional effort and energy from volunteers, which is going to make it harder for us to retain and recruit people. It imposes criminal penalties, for a failure to provide information to the register, on people who will not know that they have this duty.
"Overall, it is going to have a hugely detrimental impact on our ability to serve Scotland's communities, and money that could be used for help with sustaining community and congregational life or to support people struggling against poverty will instead have to go to administration and legal advice.
"Our attempts to have the disproportionate impact of this legislation recognised by the Scottish Government have so far fell on deaf ears."
Church representatives have also claimed they are being subjected to differing transparency regimes as the Charities Bill, which could introduce obligations for charities to declare the names of all trustees, makes its way through Parliament.
Dave Kendall, chief executive of Church of Scotland, said: "We have not asked for more time, and an extension of the deadline does not in anyway address our concerns about the implications of introducing this deeply flawed legislation in its current form.
"Even at this late stage, we urge the Scottish Government to reconsider, and for those will be affected – especially clergy, treasurers and session clerks – we encourage them to raise this failure of statecraft to engage and address our concerns with their MSPs as soon as possible."
A Scottish Government spokesperson said they have listened to the concerns, adding: "We hope that extending the transitional period by 12 months will ease the burden on those in scope of the RCI by giving them more time to prepare their submissions before the offence provisions take effect."
The spokesperson added: "We would encourage everyone who is eligible to engage with the process as early as possible, and give themselves plenty of time to register before the April 1 deadline."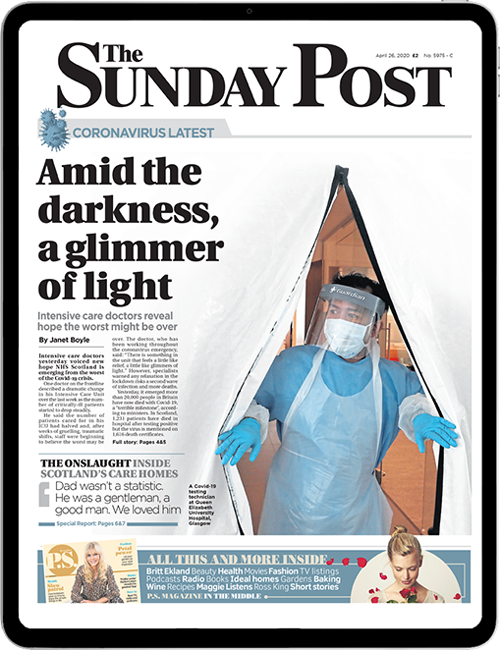 Enjoy the convenience of having The Sunday Post delivered as a digital ePaper straight to your smartphone, tablet or computer.
Subscribe for only £5.49 a month and enjoy all the benefits of the printed paper as a digital replica.
Subscribe