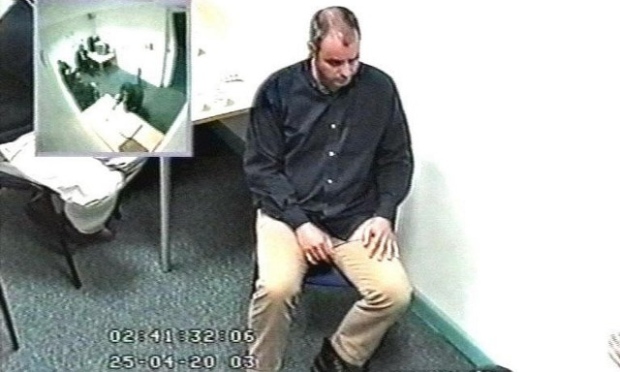 Scottish criminal Graham Coutts is suing after falling ill during his life sentence for strangling Jane Longhurst, 31.
The killer claims staff caused HIM to suffer by delaying his journey to hospital.
He launched the lawsuit, which legal experts say could cost taxpayers £40,000, after forcing the bosses at the prison where he is being held to issue a grovelling apology.
Last night Jane's mum Liz hit out at Coutts' crass claim and said: "I find it absolutely appalling that he is trying to get this money."
His crime sparked national revulsion. After choking petite Jane, who specialised in teaching children with special needs, he hid her body in a lock-up for five weeks.
Incredibly, the convicted murderer – who refuses to accept his guilt – is now painting himself as a victim.
His claim dates back to October 17, 2013.
Coutts, 44, says he woke up in his cell suffering chest pains and was told to wait in a queue to see a nurse, who diagnosed him with anxiety.
Then, 10 minutes later, he saw a cardiac specialist and was given oxygen while the nurse called an ambulance.
That arrived in another 10 minutes but the murderer said the prison's dispatch manager wouldn't allow him to enter the ambulance.
Instead, he claims he was forced to change into prison clothes – despite his "clear distress" – and made to wait an hour before being rushed to hospital in handcuffs.
"The Prisons Ombudsman upheld my complaint," wrote Coutts on a blog he oversees from his cell. "As a result the deputy governor gave me a written apology.
"I have since brought a civil case against the MoJ which they are (unbelievably) defending."
The prisoner described on his blog how he is seeking damages.
Coutts wrote: "The MoJ will be stuck with a bill for their exorbitant costs on top of what will in all probability be a higher amount of damages."
One of Scotland's leading litigation lawyers, Cameron Fyfe from Glasgow-based firm Drummond Miller, said the claim could prove incredibly costly for the taxpayer.
He said: "There are two possible grounds of defence; that there was not an inordinate delay or that the delay did not make any difference to his condition.
"If there is a full-blown court action, it could cost £30,000 to £40,000."
Devastated mum Liz added: "It is especially bad, bearing in mind that he doesn't seem to be suffering any long-term effects."
The 84-year-old described her daughter's killer as a "continuing danger to society".
She said: "What gives me the shudders is to think that, after all these years, he is still showing no remorse," adding: "It's incredible that he's writing about all this from behind bars – why should he be allowed to do that?"
Coutts, who was obsessed with violent and perverted websites, was jailed for 26 years for murdering his victim after luring her to his home in 2003.
Talented violinist Jane was best friends with the killer's pregnant girlfriend.
Coutts, originally from Leven, Fife, had arranged to go swimming with Jane but instead he throttled her with a pair of tights.
He then hired a lock-up container and dumped Jane's body in a cardboard box – regularly visiting under a fake name – amid a huge police manhunt to snare the killer.
Coutts was found guilty of murder in 2004, but the conviction was quashed by the House of Lords.
He claimed Jane died accidentally after consenting to sex at his home in Brighton, East Sussex. But he was convicted of murder for a second time after a retrial.
Judge Richard Hone said: "I have no doubt the jury was sure it was inconceivable that Jane Longhurst had consented to what you did."
He is now serving his sentence at high-security Wakefield prison in Yorkshire, dubbed "Monster Mansion" because it houses some of the country's most high-risk sex offenders and murderers.
Coutts – who claims he suffered a heart attack causing lasting heath problems – continues to deny his guilt.
When we put the prisoner's claims to the Prison Service, they refused to elaborate on his medical condition, and said: "We robustly defend claims made against the Prison Service where evidence allows."
Correction
In a story on December 13, it was stated that convicted murderer Graham Coutts was seeking compensation "over a jail 'anxiety attack'".
Mr Coutts has asked us to point out that while he was initially diagnosed with anxiety while awaiting an ambulance in prison, he was later advised by hospital doctors that he had, in fact, suffered a heart attack.
We are happy to set the record straight.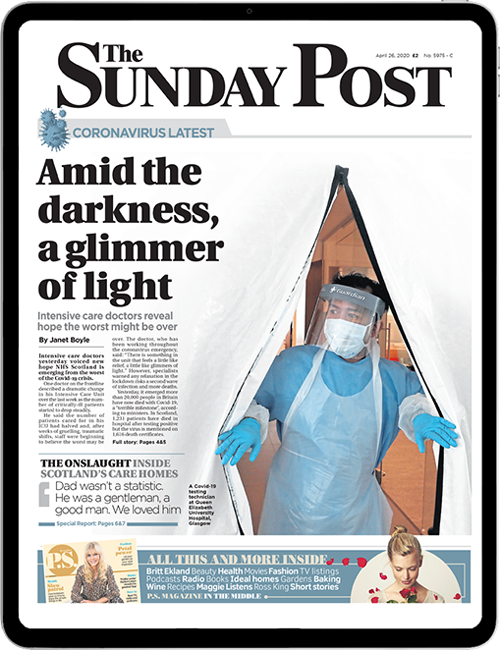 Enjoy the convenience of having The Sunday Post delivered as a digital ePaper straight to your smartphone, tablet or computer.
Subscribe for only £5.49 a month and enjoy all the benefits of the printed paper as a digital replica.
Subscribe