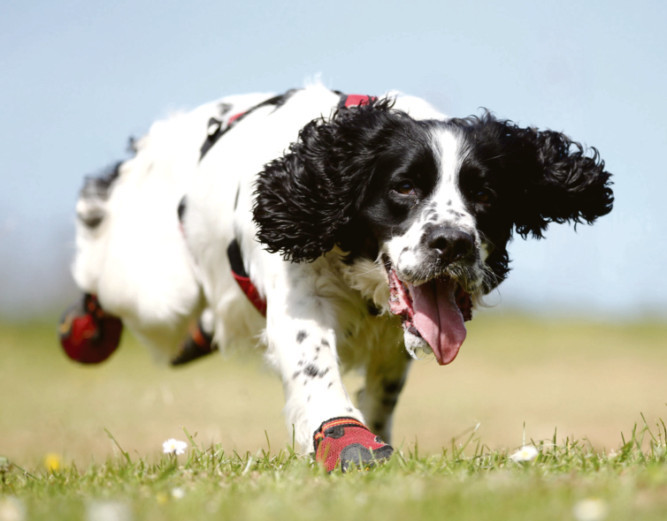 Billy has provided security for Paul McCartney, U2 and the Pope.
Hot dog Billy has been left out in the cold because no one will give him a job.
The ultra-talented springer spaniel, who has provided security for the Pope and Paul McCartney, has been left to cool his heels in his wee red shoes.
Despite five years' experience as a trained accelerant dog and being a certified member of the International Association of Arson Investigators alongside his owner, Duncan Carmichael, Billy can't find any work in his home country.
It's a year since we revealed the amazing skills of the arson-detecting dog.
Since then, he's impressed MSPs during a visit to the Scottish Parliament and has been used by various bodies in the North of England, but what he really wants is to lend a paw in Scotland.
Former firefighter Duncan is barking mad at the lack of opportunities for detective pet Billy.
"I'm disappointed but I can't force anyone to use him," said Duncan, from Middlebie in Dumfriesshire.
"I train Billy every day but he's not getting the benefit of putting it into action and neither is anyone who could use him.
"I can't keep doing it forever because eventually I'll run out of money, although I would never get rid of him.
"We've been doing some stuff down south, but nothing in Scotland. It's a real missed opportunity that he's not being used here.
"We went to schools in Cumbria, which was successful, and I'd like to find a sponsor to do the same here.
"We've also worked with Cumbria Police, and Middlesbrough's police and fire services have both been complimentary.
"I've done some fire station open days up here, but that has been paid for from my own pocket.
"However, I'm not pushing this for the cash incentives. I'm doing it because I want Billy's resources to be used.
"Using dogs would cut costs."
The super spaniel is trained to sniff out petrol, diesel, acetone, lighter and barbecue fluids and gel, and white and methylated spirits. He can detect accelerants on wood up to seven days old.
He's been deployed at high-profile events such as the Pope's visit to Glasgow and concerts by U2 and Bruce Springsteen.
Duncan added: "With the new single force fire service coming in, it's an ideal opportunity to introduce new strategies.
"Using more dogs such as Billy could only be of benefit."
The 50-year-old's local MSP, Joan McAlpine, has written to the fire service on Duncan's behalf. A reply he received nearly two months ago said the matter had been passed to the relevant fire officer, but since then he's heard nothing.
A spokeswoman for the Scottish Fire and Rescue Service said they are currently giving the matter some thought as part of the wider considerations taking place over national fire investigation provision.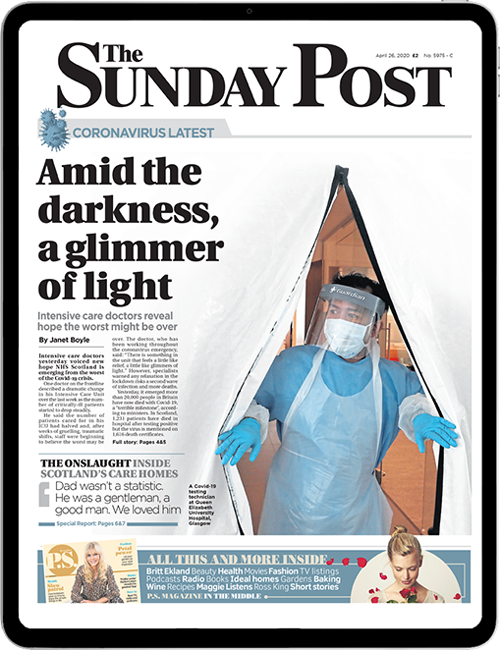 Enjoy the convenience of having The Sunday Post delivered as a digital ePaper straight to your smartphone, tablet or computer.
Subscribe for only £5.49 a month and enjoy all the benefits of the printed paper as a digital replica.
Subscribe