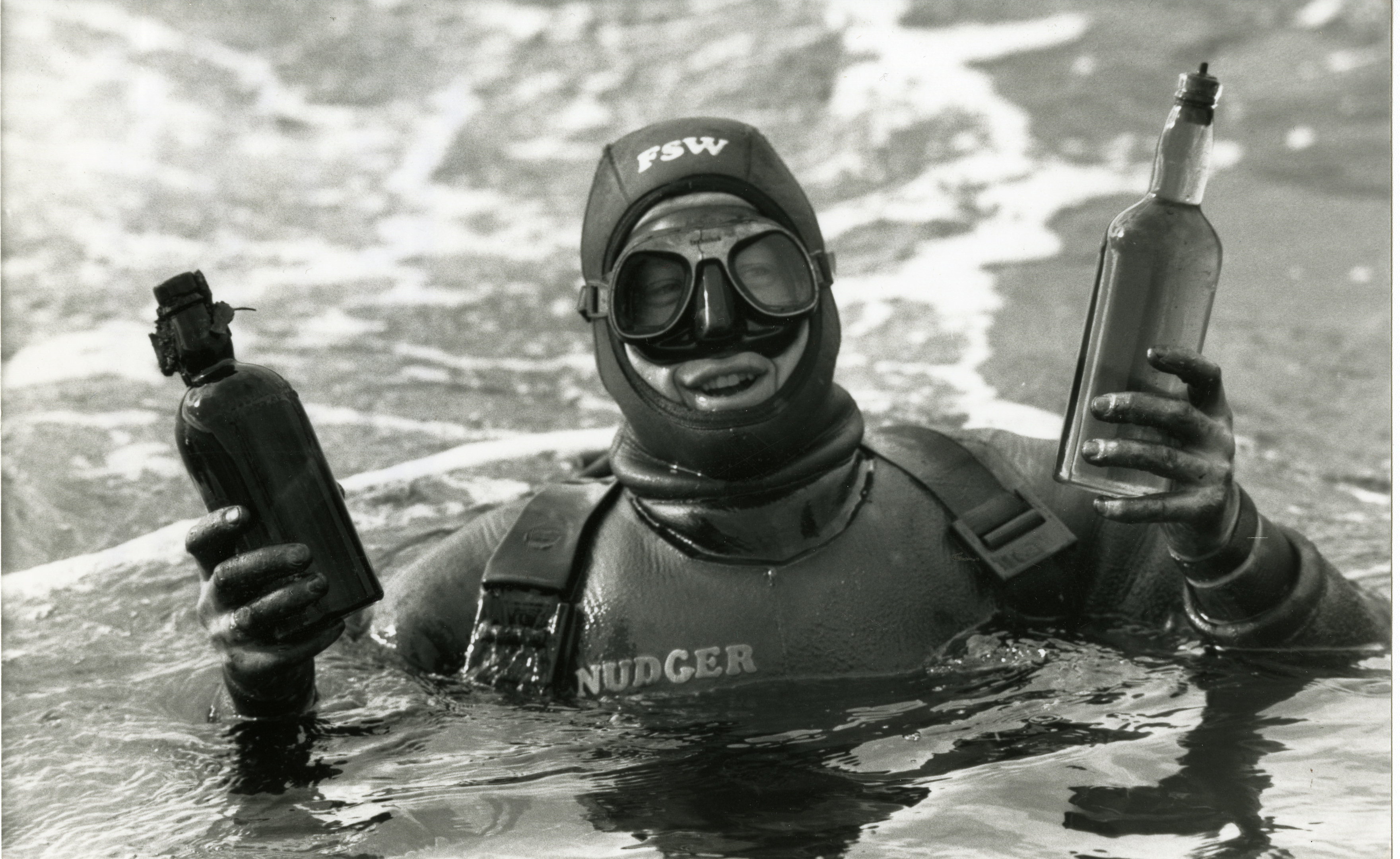 It was the day, 75 years ago, the SS Politician ran aground near Eriskay carrying 260,000 bottles of whisky and turned the tiny Hebridean island into a hive of activity.
While most people think of Whisky Galore as a classic comedy film, Mairi, 82, is one of only a handful who still remembers the real story as it unfolded.
The former teacher was 12 back then and although it was a lifetime ago, she speaks about February 5, 1941 like it was yesterday.
"One of the boys came to class whispering that a big ship had run ashore," she said from her home on the shore of the once isolated isle that is now linked by causeway to South Uist.
"At lunchtime we went to the church on a hill near the school and I saw a big black mass on the rocks. I had never seen a steamship before."
Eriskay was spared the worst of wartime rationing by producing much of its own food but supplies of whisky had almost completely dried up.
The prospect of 28,000 cases just waiting to be liberated saw the islanders, including Mairi's own family and their neighbours in Barra and Uist plunder the wreck under cover of darkness in the weeks that followed.
Hundreds arrived on Eriskay from as far away as Lewis, some 130 miles to the north, pulling an estimated 24,000 bottles from the 450ft stricken vessel.
"There was so much of it everyone shared it around, easy come easy go," said the mum-of-four. "Every family had at least one rowboat to go and get some.
"My father got a few cases but he was very generous and gave most of it away.
"He had to go on other people's boats because his was taken for the war effort."
When asked where her father hid his bounty, she said: "Do you think he would tell the children where it was? I never saw it let alone drank any."
After about a month, salvage crews arrived and further swelled the island's population for several months, some even staying in her grandmother's house.
"It was the busiest time for us ever with so many people coming and going," she said. "Everyone enjoyed the company as we were so isolated."
Not everyone was in such good spirits.
The authorities soon arrived on the island to confiscate looted cargo and prosecute anyone found to have stolen it.
Customs officer Charles McColl was so incensed that he scoured the island, forcing residents to hide their bottles or drink them to hide the evidence.
"McColl looked everywhere, raiding homes and searching hen houses and looking in all the byres, it was ridiculous," she said.
"But we hid it well, under rocks and everywhere and hardly ever took it home so that when officers arrived there would be no evidence."
---
READ MORE
Scotland's 100 Iconic Moments: Whisky Galore!
---
A handful of islanders were caught red-handed and while some spent a month in jail, most were let off with a few pounds fine by police who were tired of prosecuting their neighbours.
Mairi – who lives in a white three-bedroom bungalow overlooking the bay where the Politician grounded – said no one considered taking the whisky a crime as it was just going to end up in the bottom of the sea.
"Arresting people was very wrong, the ship was abandoned and all taking it did was make people happy during the war when we didn't have any whisky," she said.
Mairi fondly remembers seeing the Whisky Galore film in 1949, based on a 1947 novel by Compton Mackenzie, that fictionalised the event and its aftermath.
"It was shot on Barra because Eriskay was too small to accommodate the filming and all those famous actors but I did know some people who were involved in it," said Mairi, who keeps abreast of world events these days via her iPad and says she prefers a "glass of white" to a nip, when she does have a wee drink.
"We went to the Barra Games that year to see the film stars who were there and some people were even brave enough to ask for autographs – but not me."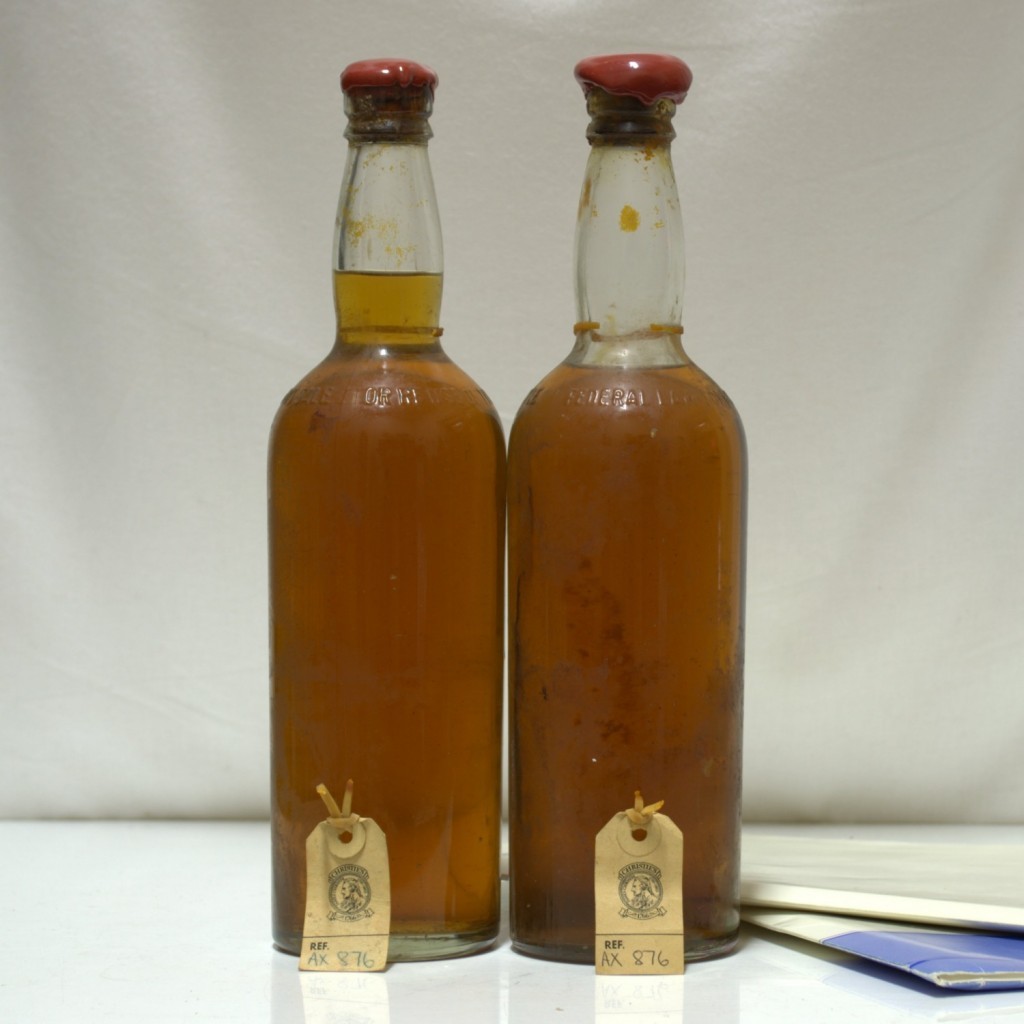 Last week the island marked the 75th anniversary with a ceilidh and dances popular at the time of the Politician's grounding.
It was a moment of joy for the remote community that has seen its population decline over the years.
Boasting a population of roughly 400 in 1941, approximately 100 live there now.
"It was a hard life back then, most of the men went fishing and their wives stayed home to look after the house and children," she said.
"We had no toys because we were too busy milking the cows for butter or growing corn and potatoes, or raising hens for eggs, or getting peat from the hill.
"Now most of the fishing is gone and most young people have left. There are still some of us left but most work off the island or rent out holiday homes.
"It is sad that there are so few of us left."
Mrs MacInnes moved to Glasgow after she married and raised three girls who went on to university and a boy who now manages a hotel in Glasgow.
She moved back to Eriskay 25 years ago when her husband Donald John MacInnes, who died in 2004 aged 77, retired.
Looking back on her life on the island, she remembers the famous grounding as an event that brought the community together,
"Men were dancing in the streets and singing songs and everyone joined in," she said. "It was very exciting."
And we had a role in it…
IT'S a little-known fact – but the Sunday Post was indirectly responsible for the SS Politician wreck which sparked the Whisky Galore affair.
The huge ship was part of a fleet commissioned to move whisky away from bonded stores in highly-populated town centres.
They were to be taken to safety in the US and Canada for the duration of the war following our "Blue Light!" campaign, launched after Nazi bombers dropped incendiaries on bonded whisky warehouses.
One of the worst attacks happened in Gorgie, Edinburgh, in 1940.
Terrified families watched in horror as the huge fire spread – destroying 64 tenements – while witnesses reported blazing liquid flowing down the street, turning it into a sea of blue flame.
In Greenock, Ardgowan Distillery was targeted in another raid.
Again, tenements, cottages and villas were wiped out.
Our response was to demand the immediate removal of inflammable material from stores – including whisky.
We wrote at the time: "Nobody would ever think of storing live shells in the centre of a congested area. Yet whisky is as dangerous as live shells when the spark is applied.
"Human life is more important than whisky."
The government took note and, within weeks, 264,000 bottles of whisky were loaded on to the
SS Politician, along with banknotes, motor parts, pianos and other cargo, heading for New Orleans and Jamaica.