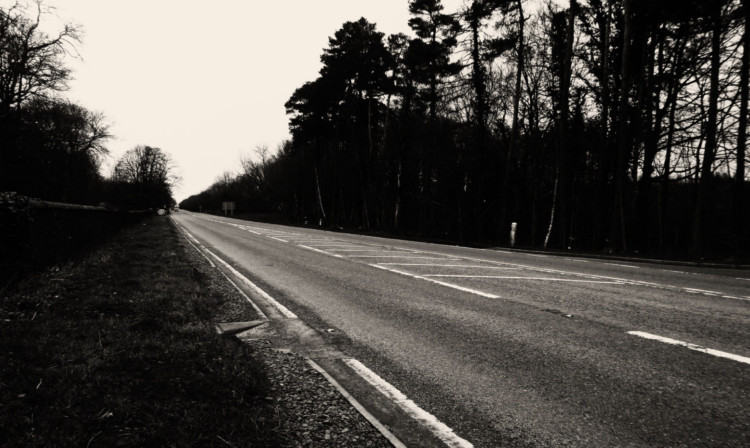 Wraiths on the road, creepy creatures and phantom fowl this is Scotland's Ghost Road.
A 15-mile stretch of the A75 and surrounding areas between Gretna and Dumfries is said to be Britain's most haunted highway. So many unexplained incidents have happened on the road over the years that some people refuse to travel the route at night.
But yesterday, under cover of darkness, a hardy group of inquisitive souls joined a new bus tour operated by local paranormal group, Mostly Ghostly, to travel the eerie route.
Kathleen Cronie, founder of Mostly Ghostly, said: "We're fascinated by the wealth of unusual incidents."
With Halloween around the corner, we look at some of the most famous spooky stories.
1. In 1962, brothers Derek and Norman Ferguson experienced 30 minutes of baffling encounters as they drove along a stretch of the road known as Kinmount Straight. It began with a large hen flying towards their windscreen. Then, from out of nowhere, an old woman ran towards the car, waving her arms. This was followed by a menagerie of creatures including cats and wild-looking dogs. Unnerving laughter was heard, their car began to rock violently and the brothers reported a chill in the air. To top off the bizarre incident, the men thought they were going to collide with a van. But it disappeared just before impact . . .
2. Margaret Ching and her partner were returning from an out-of-hours doctor's visit in Annan. At between 2am and 3am, the couple approached the Skew Bridge at Dornock village when Margaret saw an old woman in Victorian-style dress manifest on the road. Shrouded in mist, she vanished quickly.
The account is similar to that reported in 1955 by Jim Carlyle, who was travelling on the road with his future wife when he witnessed a very similar apparition. The car went through the figure, leaving the pair stunned. Mostly Ghostly member John Hill also saw an impression of an elderly lady dressed in black near the village.
3. Fifteen years ago, Donna Maxwell was driving home to Annan from Eastriggs when a man wearing a red top appeared in front of her car. She slammed on her brakes and jumped out, certain she'd hit him. But there was no trace of anyone. Donna informed the police, who carried out a thorough search of the area but found nothing. It's believed the man has been seen before, simply watching the passing cars. During an investigation, John Hill sensed the name Fraser Lyle, who appeared to be looking for his wife.
4. Workers in the gift store at Gretna's Famous Blacksmith's Shop have experienced supernatural happenings since a partition wall was knocked down nearly two years ago. The weird incidents include the sighting of a grey figure, books flying off shelves, sweets forming a pattern on the floor, mysterious footsteps and a key flying through the air.
Some paranormal investigators spent a night in the premises and saw a man wearing a cap and overcoat, and the apparition of an old lady beside the till.
Have you had a spooky experience on the A75? Or is there a road in your area that you believe is haunted? Send your stories to mail@sundaypost.com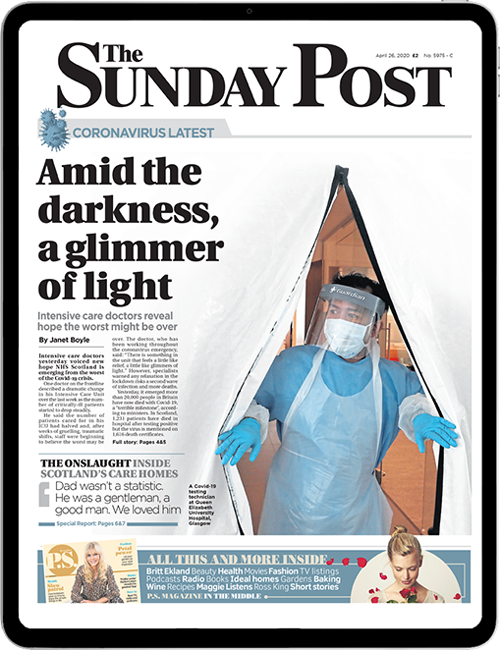 Enjoy the convenience of having The Sunday Post delivered as a digital ePaper straight to your smartphone, tablet or computer.
Subscribe for only £5.49 a month and enjoy all the benefits of the printed paper as a digital replica.
Subscribe