Proposals for a UK internal market are designed to "override those pesky devolved administrations", Scotland's Environment Secretary has said.
The UK Government has published plans for a new internal market between the four nations after the end of the Brexit transition period, but the Scottish Government has said "every devolved power could be undermined".
Members of the Scottish Government have described the proposals as a "power grab", but Cabinet Office minister Michael Gove has claimed they will provide a "power surge" to Holyrood.
Giving evidence to the Environment, Climate Change and Land Reform Committee, Roseanna Cunningham said she felt the proposals would be used to stifle dissent from the devolved administrations on matters of policy and standards.
She told MSPs: "It rather indicates an intention or a desire to completely override those pesky devolved administrations who might be coming to, quite rightly, different views on certain things.
"The internal market idea, this notion that there is this internal market that can override everything, is clearly designed to bring into line the devolved administrations acting perfectly properly within their competencies.
"It looks like it's just a way of coming at the devolved competencies by slightly other means and it creates uncertainty because we could go through all of our proper processes, including all the parliamentary scrutiny in the world, here, and discover that it doesn't amount to a hill of beans as far as Westminster is concerned."
Ms Cunningham was giving evidence to the committee on the UK Withdrawal from the European Union (Continuity) (Scotland) Bill which, if passed, will allow Scotland's laws in devolved areas to "keep pace" with those of the European Union.
Constitution Secretary Mike Russell – the main voice within the Scottish Government opposing plans for an internal market – also appeared before the committee.
Responding to a question from Conservative MSP Finlay Carson, Mr Russell said he is not against frictionless trade within the UK, but added that the internal market proposals would "create new difficulties and new barriers and impoverish Scottish business, particularly smaller businesses".
He added: "I cannot find in that White Paper anything that says there's a threat to the existing single market – what I can find is a lot of assertion and a lot of false assertion about the operation of the European market.
"This is not being operated in the same way."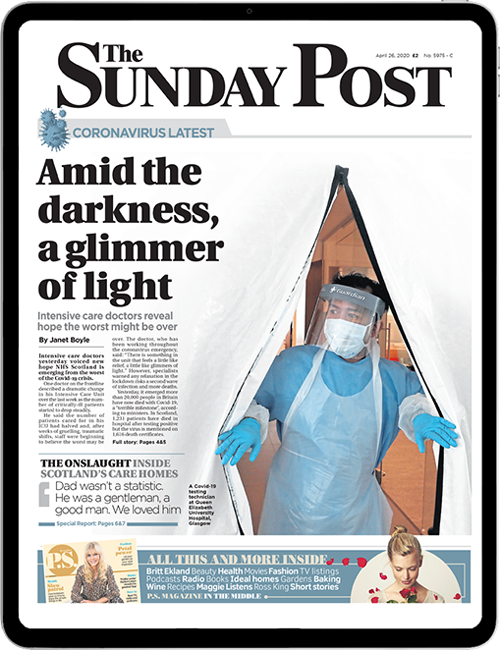 Enjoy the convenience of having The Sunday Post delivered as a digital ePaper straight to your smartphone, tablet or computer.
Subscribe for only £5.49 a month and enjoy all the benefits of the printed paper as a digital replica.
Subscribe