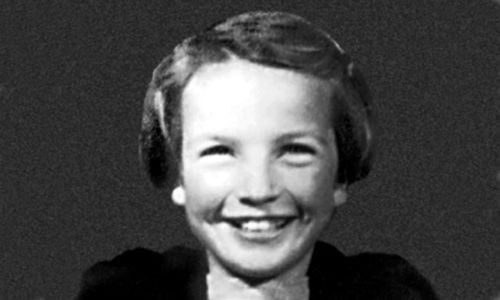 VITAL new evidence has emerged that could solve the case of missing schoolgirl Moira Anderson after almost 60 years.
No trace of the 11-year-old has been found since she vanished while running an errand in 1957.
However, The Sunday Post has learned three key witnesses have come forward with crucial information detectives believe could break the case wide open and reveal the tragic youngster's final resting place.
Witnesses have also reported seeing a parked bus near to a key search site, which police have also deemed highly significant, as Moira is believed to have been killed by paedophile bus driver Alexander Gartshore.
Gartshore's daughter Sandra Brown, who has spearheaded the search for more than 20 years, said: "This is the best chance we have ever had to get closure for all those affected."
The cold case investigation team now suspect her body may have been buried on farmland a few miles from where she disappeared.
Evidence from three key witnesses has led detectives to focus on a lonely copse of trees off Yetts Hole Road between Glenmavis and Glenboig in Lanarkshire.
Forensic experts have already carried out a series of preliminary tests at the site and will present their findings to the Lord Advocate, Frank Mulholland, this week.
Sandra Brown hopes the quiet lane may hold the key to the investigation (Chris Austin)
Moira vanished during a snowstorm on February 23, 1957, after catching a bus to go shopping. It later emerged the bus was driven by convicted paedophile Gartshore.
The Sunday Post can now reveal a witness has also come forward claiming a bus similar to the one she boarded was seen parked on a narrow country lane running adjacent to a cattle farm near the copse of trees.
All the vehicles lights were turned off and the driver was nowhere to be seen.
By morning the bus had vanished.
Incredibly it is thought the bus sighting may have been reported to police years ago at the time Moira disappeared, but its significance may have been overlooked or discounted.
It's also emerged two women have come forward to say as children they were taken to the same area and abused by James Gallogley, a convicted paedophile and close friend of prime suspect Gartshore.
Sandra Brown, Gartshore's daughter and the person who first accused him publicly of Moira's murder, said last night: "If Gallogley knew that location, you can be certain my father did.
"What on earth would a bus be doing off its route and down a country lane in the snow?
"The driver was taking a terrible risk, so clearly he feared something worse could happen to him than being stuck in the snow.
"Did he have something that he had to hide?"
The Crown Office took the unusual step last year of stating had Gartshore still been alive, he would have been charged with Moira's murder after a witness came forward claiming they saw someone matching his description dragging her by the arms.
Despite his death in 2006 aged 85, the authorities remain determined to bring closure to Moira's family.
Sandra accuses her father Alexander Gartshore of killing Moira
Soil expert Professor Lorna Dawson, who helped snare World's End monster Angus Sinclair, was drafted in to help find Moira and solve the case.
The Sunday Post understands samples have been taken over the past two months at four key locations in order to prioritise the potential excavation sites, with the farmland where the bus was spotted thought to be the most likely grave site.
The cold case team will present their findings, thought to run to more than 100 pages, on Wednesday to the Lord Advocate and it's hoped further investigations will be sanctioned.
Mrs Brown added: "This is all about closure for Moira's family, my family and the whole community that has been deeply affected since her disappearance.
"I would say to anyone still out there who knows something that it's never too late.
"The police and Crown Office have got where they are now because people came forward after 50 years.
"If there are any more out there thinking about it, I'd urge them to share what they know."
The suspicious bus was spotted by a father and son who worked on a nearby farm.
They were returning home from delivering potatoes to a local chip shop and were angry to find their path was blocked.
Both witnesses are now dead.
However, it is understood a surviving member of the family came forward and told the police about the sighting.
The investigation site (Chris Austin)
This week the Sunday Post visited the site that is believed may be crucial to the investigation.
Situated opposite the entrance to a cattle farm, locals insist the quiet copse has remained undisturbed for decades.
Mrs Brown said: "Despite being so close to where Moira lived and an area that would have been populated at the time, it could be the middle of nowhere. Silent.
"And even though all this time has passed, the copse may still hold the key."
Gartshore died in a Leeds hospital on April 1 2006, never having been charged in relation to Moira's disappearance, although he was questioned during a review carried out by Strathclyde Police in the early 1990s.
Detective Superintendent Pat Campbell, who is leading the investigation, said: "The priority is bringing closure to Moira's family. It's been a massive challenge, and remains so, but by examining all the information we could gather with the relevant specialists to pinpoint likely locations, we've tried to give ourselves a chance.
"We've never given up, and we won't give up on finding Moira until we're satisfied we've done all we can."
Moira's sister, Janet, who lives in Sydney, Australia, has been kept informed of the latest developments.
She said: "I've learned not to get my hopes up too much after all this time, and I will always remain angry about the police who investigated at the time.
"I believe if they had carried out their duties properly we'd have found Moira long ago, and perhaps seen a trial.
"But I am grateful that in the Lord Advocate we have someone who does care and who has done all he can to give us closure, and we have confidence in the police team working so hard to find Moira.
"She would have been 70 this year, and her whole life has gone, but I would sleep better for the rest of my time if I knew we'd been able to put my sister to rest."Bus conductress may hold vital information
A picture drawn up to illustrate Moira's last movements
DESPITE the encouraging developments in the case, it's believed a female bus ticket conductress could also hold vital information about what happened on the day Moira disappeared.
The woman is known to have worked alongside Gartshore, and is thought to still be living in the north east of Scotland.
Attempts have been made to locate her, although so far have proven frustrating.
Mrs Brown revealed: "We are only interested in getting to the truth about what happened to Moira. Nothing else.
"With the backing of the police and the Lord Advocate, we may never get a better opportunity than we have at the moment.
"I fully believe this woman has information that could go a long way to end many years of hurt and help provide those affected with closure.
"All any of us have wanted is the truth about what happened to Moira. There may have been other associated issues relating to my father and his associates.
"But we just want to get to the truth, and to let Moira rest in peace.
"Time is running out. A chance like this may never come along again. So I would appeal directly to this woman to come forward and help."Are you the ticket conductress, or do you know who she might be? Call The Sunday Post on 0141 567 2812 or email grmckendry@sundaypost.com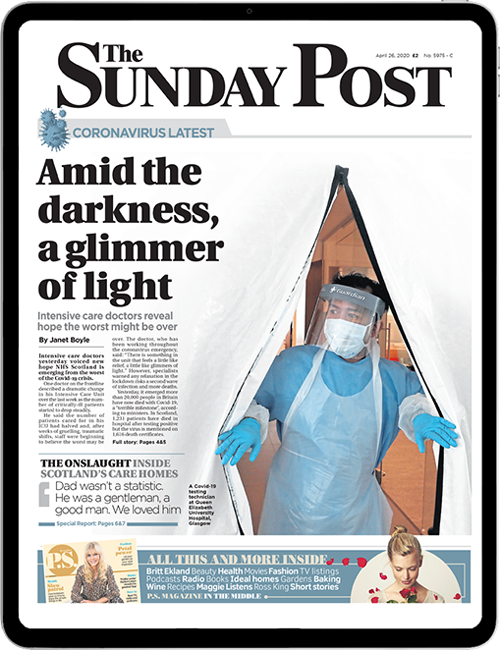 Enjoy the convenience of having The Sunday Post delivered as a digital ePaper straight to your smartphone, tablet or computer.
Subscribe for only £5.49 a month and enjoy all the benefits of the printed paper as a digital replica.
Subscribe